Black flags for Haas duo; nervy moment for Vettel
There were rare black flags for Haas in FP1, but not for reasons relating to Rich Energy. Sebastian Vettel narrowly escapes at Sainte-Devote…

Here is how the first practice day in Monte Carlo unfolded…
The tributes to the late, great Niki Lauda continued to be show. Thank you, indeed.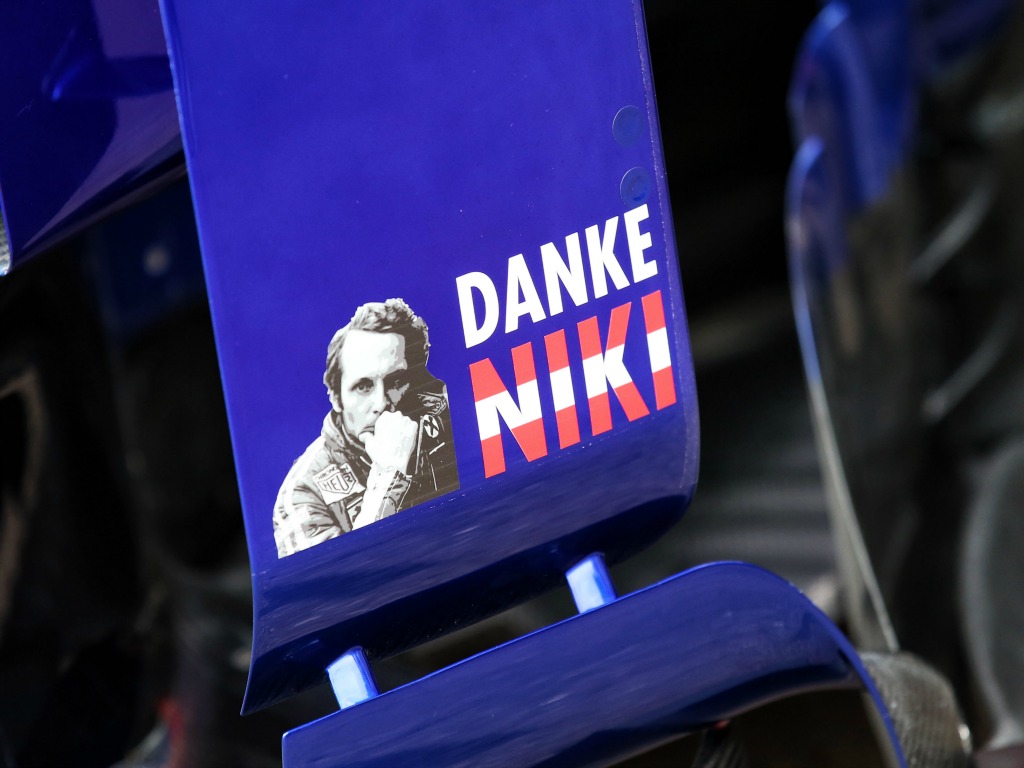 Remembering Niki 🇦🇹

In our thoughts this weekend. pic.twitter.com/XrSngeZUxP

— Haas F1 Team (@HaasF1Team) May 23, 2019
The weather certainly wasn't fitting of the glitz and glamour of Monaco. However, you won't find us complaining if it chucks it down all weekend and spices things up a little.
👋 from Monaco!

Clouds overhead as we get ready for FP1 #MonacoGP #F1 pic.twitter.com/mbdwpV23pP

— Formula 1 (@F1) May 23, 2019
It was a quiet start to first practice in Monaco…too quiet. There were black flags for the Haas duo Kevin Magnussen and Romain Grosjean.
With rumours circulating it had something to do with running the Rich Energy stag logo, a design ruled to be in breach of copyright last week, Haas confirmed it was relating to issues with telemetry and the radios instead.
🏴Both Haas cars have been black flagged

It appears that issues with the team's radio and telemetry have forced Grosjean and Magnussen back to the garage#MonacoGP #F1 pic.twitter.com/qAJG0IXIKk

— Formula 1 (@F1) May 23, 2019
And Pierre Gasly almost became the first to go crashing into those famous Monaco walls. He did very well to save it.
¡Cruzada de Gasly! https://t.co/hox3ih0ett #F1 #MonacoGP pic.twitter.com/k3xH0movZB

— SoyMotor.com (@SoyMotor) May 23, 2019
Robert Kubica also had a close shave…
A half spin and cheeky kiss of the barrier for #RK88, so he boxes just to check everything over. #MonacoGP 🇲🇨 pic.twitter.com/311qAKVpnP

— ROKiT WILLIAMS RACING (@WilliamsRacing) May 23, 2019
Carlos Sainz, meanwhile, missed a big chunk of time in FP1 due to 'internal PU issues' with his McLaren. He wasn't able to set a timed lap.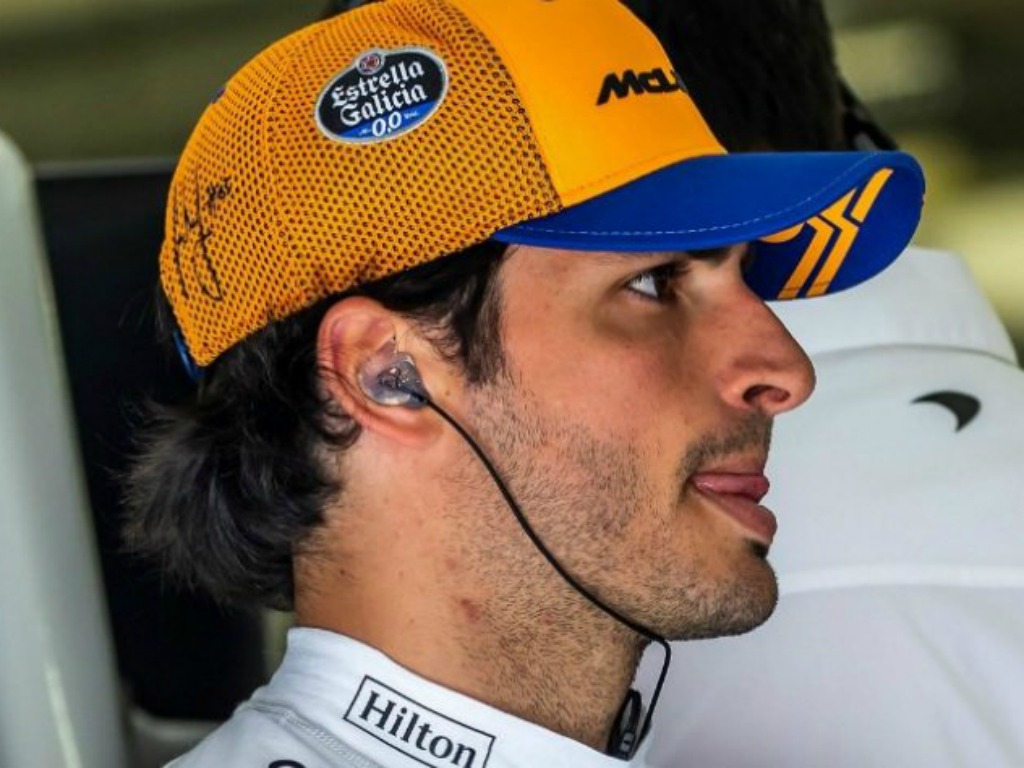 The black flag drama for Haas was over before FP1, with both drivers back out with 15 minutes left on the clock to get some all-important laps in.
Promising signs as the drivers get back into the cars 👍#HaasF1 #MonacoGP #FP1 pic.twitter.com/BBc2NTgnZh

— Haas F1 Team (@HaasF1Team) May 23, 2019
Just 0.072 seconds separated the top three of Lewis Hamilton, Max Verstappen and Valtteri Bottas. Perhaps giving us an early taster of a Mercedes and Red Bull battle this weekend *crosses fingers*.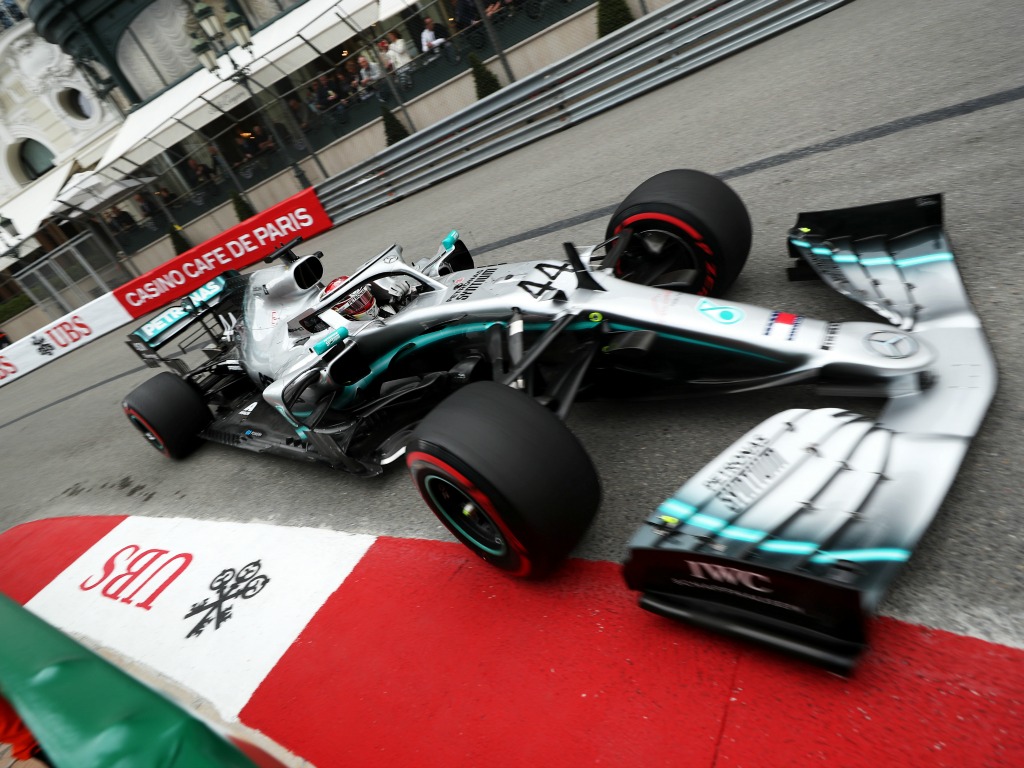 FP2 got underway and Albon swiftly pumped in a 1:12.834 – a time that initially proved troublesome for the front runners.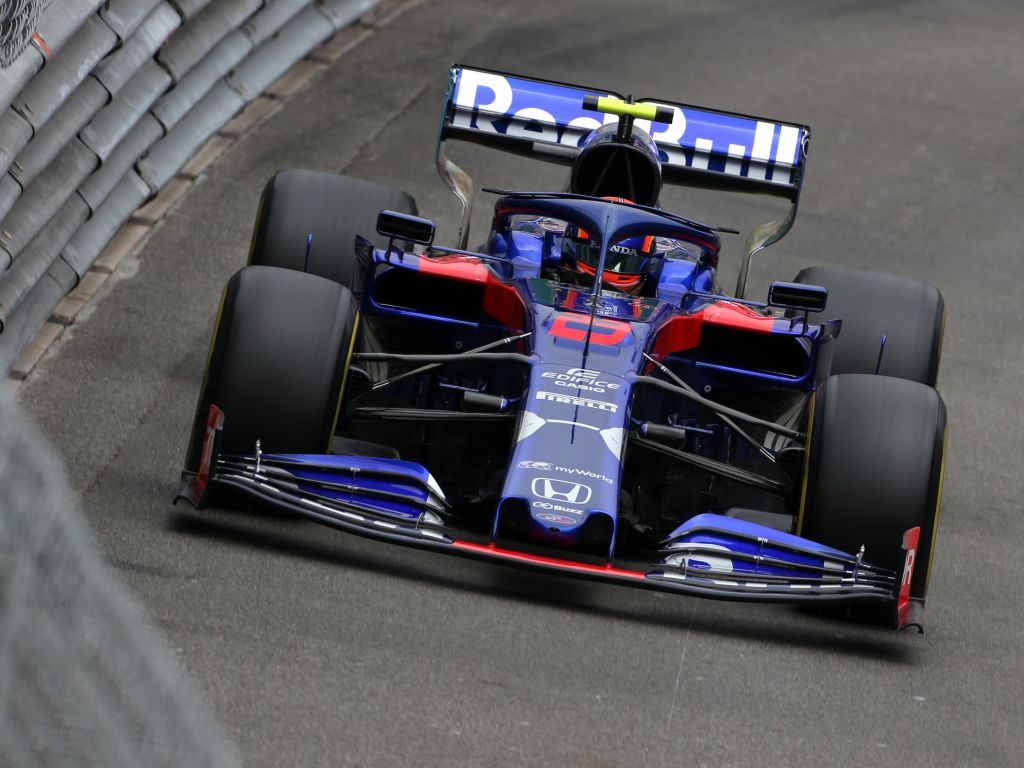 Mercedes bolted on the mediums and began to flex their muscles as Hamilton moved into P1 with Bottas just behind with an hour remaining.
Kisses the barrier 😘

Posts the fastest time of the day so far 🚀

A 1:11.926 for @LewisHamilton 👏#F1 #MonacoGP 🇲🇨 pic.twitter.com/J97liDqlPF

— Formula 1 (@F1) May 23, 2019
Vettel decided to take that P1 spot for himself as the session moved under the hour mark, but on the softs, the Ferrari man could go only 0.045s faster than Hamilton.
#Seb5 clocking 1:11.881. #FP2 #MonacoGP

— Scuderia Ferrari (@ScuderiaFerrari) May 23, 2019
I'll take that P1 back said Bottas as he recorded a monster 1:11.275 on the softs.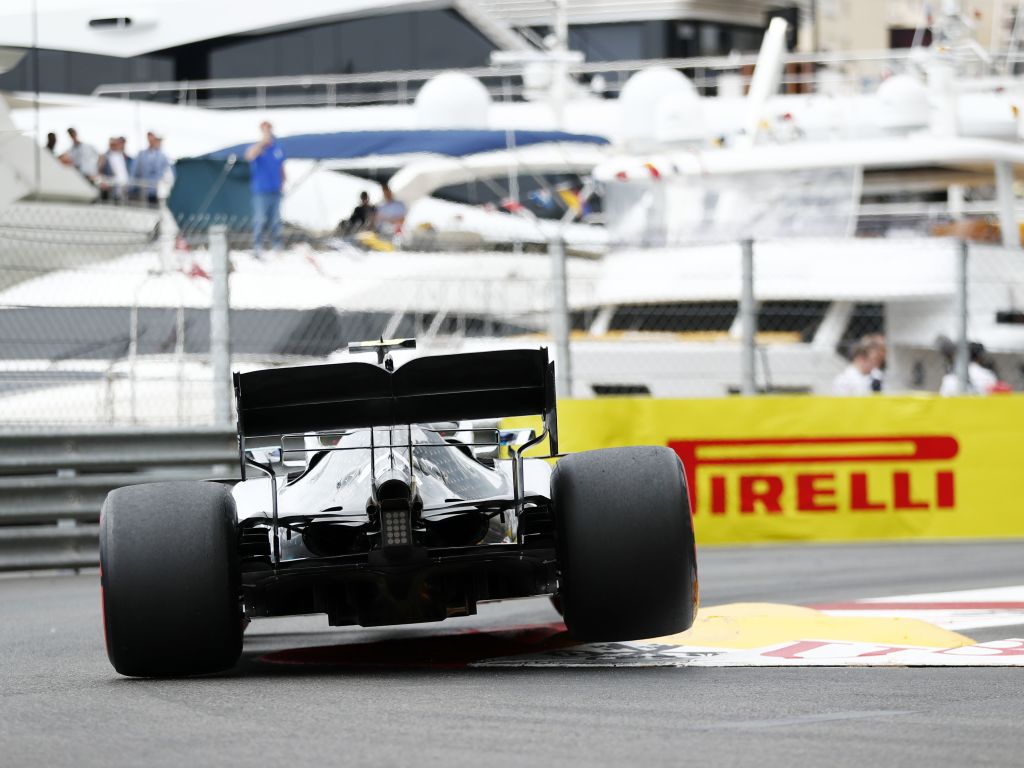 McLaren made sure to fulfill their sponsorship commitments to Huski Chocolate.
👀🚇#MonacoGP pic.twitter.com/108VkjbaXk

— McLaren (@McLarenF1) May 23, 2019
As the Silver Arrows traded P1 well ahead of the pack, Hamilton went for trip into the run-off at Sainte-Devote.
"I knew we should have done another lap, these brakes are cold," he told the team.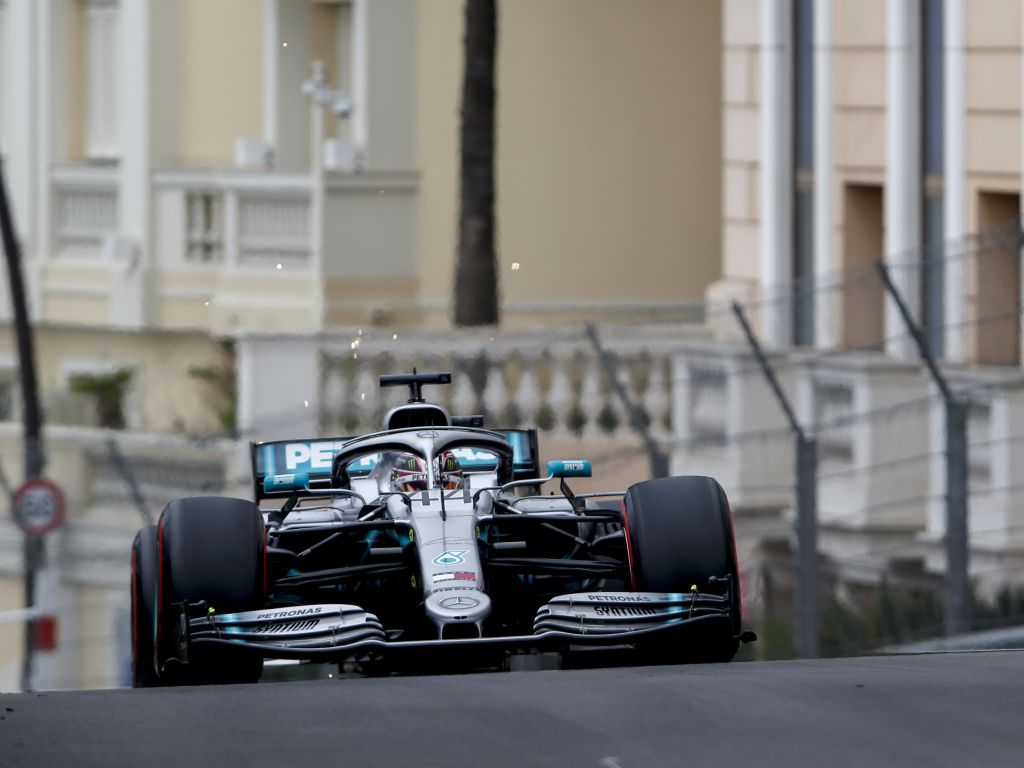 The Williams pair may have been going into the long runs at the back, but there were a few standouts – namely Gasly in P4 ahead of team-mate Verstappen and Albon was still flying high in P5.
That long run vibe! #MonacoGP 🇲🇨 pic.twitter.com/nLFEartZeW

— ROKiT WILLIAMS RACING (@WilliamsRacing) May 23, 2019
A very close call for Seb who nearly ended his FP2 session in the Sainte-Devote barriers.
Those barriers come at you fast pic.twitter.com/LCcxleKAdI

— iGP Manager (@iGPManager) May 23, 2019
Another P1 for Hamilton, Bottas P2, but this time the chasing pack were 0.7s adrift – normal order restored for Mercedes?
Hamilton finishes fastest in FP2 ahead of Bottas and Vettel. Gasly was 4th. #F1 #MonacoGP

— F1 Updates (@F1_updates) May 23, 2019
Follow us on Twitter @Planet_F1 and like our Facebook page.