Bottas aims to 'get better' after Wolff criticism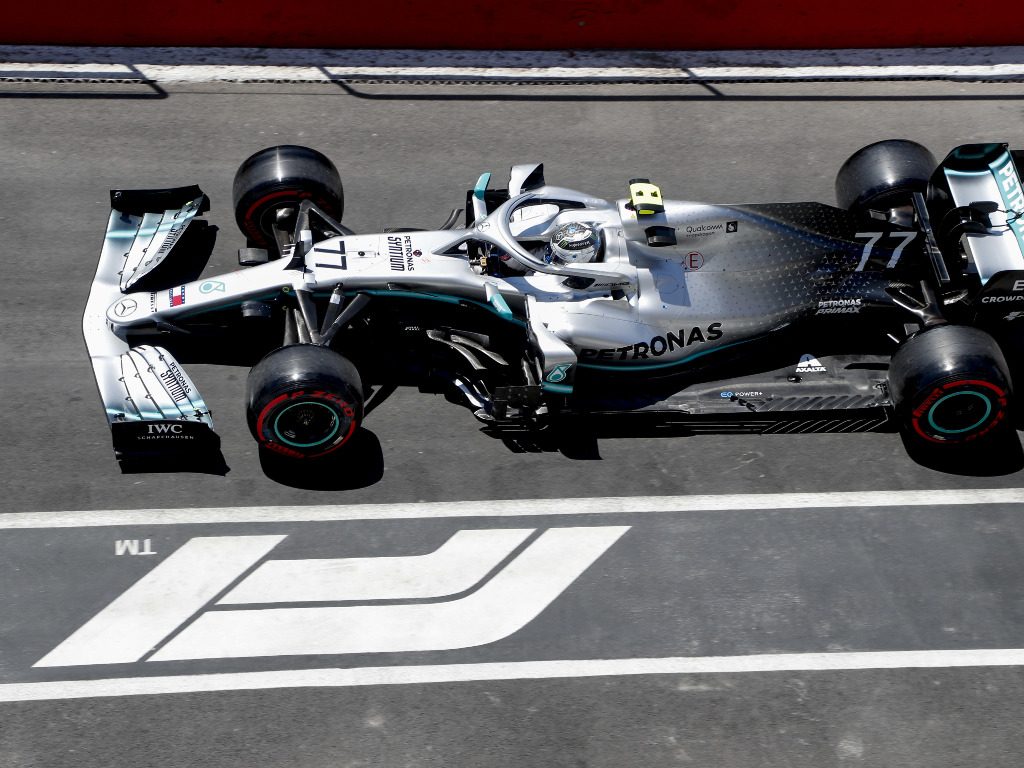 Told that his race craft wasn't up to scratch when he was unable to close in and attack Ferrari at Monza, Valtteri Bottas says he is working on that with Mercedes ahead of this weekend's Singapore Grand Prix.
Mercedes were thwarted by Charles Leclerc last time out at the Italian Grand Prix when first Lewis Hamilton, and then Bottas, was unable to take the lead off the Ferrari driver.
But while Hamilton at least made a few attempts, Bottas did not.
He was given free reign in the final 10 laps but even on fresher tyres wasn't able to close up and in fact made a mistake of his own, locking up and handing Leclerc the valuable split seconds needed to race to the win.
Team boss Toto Wolff said it was a weakness of the Finn's.
"It looks like he struggles a little bit when he gets in the wake of the car to extract the maximum," Wolff explained to RaceFans.net.
"Lewis in that position is able to somehow get closer and put himself in a position to go for a move."
Bottas, though, has not take the criticism lying down, instead starting a process with Mercedes to work on it.
The Finn, who has re-signed with the team for 2020, is also hoping to learn from his team-mate.
"With the team we've started the process for me to try and get better on that," Bottas told Crash.net.
"There are some occasions Lewis has done a better job on following another car and getting close quicker, and being able to attack, and looking at all the things I can learn from that, looking at videos from the past, different race situations.
"Honestly, I feel there was no way to win at Monza with the difference we had, straight line difference, my tyres were dropping at the end.
"Now looking back and analysing everything, for sure an area I still can improve and it's one of the strengths of Lewis'."
Follow us on Twitter @Planet_F1 and like our Facebook page.