Back of the grid for Bottas and Hulkenberg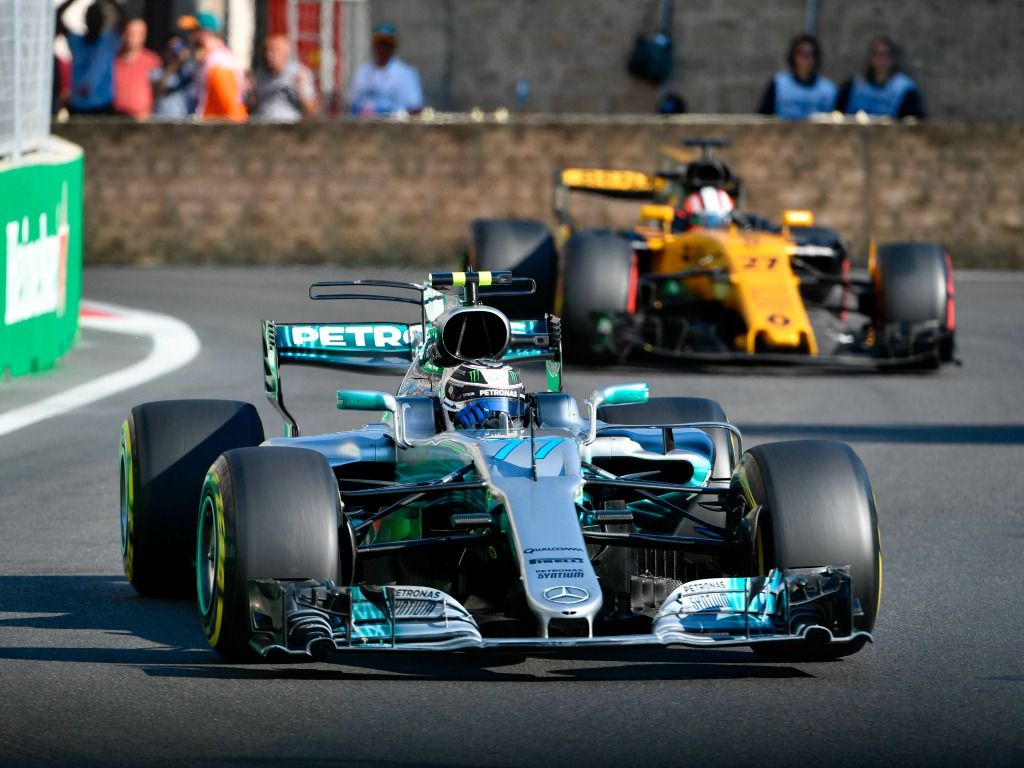 Both Valtteri Bottas and Nico Hulkenberg will start the Belgian Grand Prix from the back of the grid after taking engine penalties.
Mercedes opted to change all six engine elements in Bottas' car, while Renault have also carried out the complete change in Hulkenberg's machine.
The pair will start from the back row, but speaking before the weekend, and thinking about whether he may be given penalties, the Finn said Spa was one of the best places to start from the back.
"If I do need to take a new engine there is going to be a penalty but in any case, Spa is one of the best places to take it because you can overtake," Bottas said about Spa.
Hulkenberg, on the other hand, believes that the Belgian Grand Prix will be much tougher now he has to start from the back row.
"I think then it's very hard [to get back into the top six or seven starting from the back], especially a track I think here and Monza are two challenging weekends for us," Hulkenberg said.
"If you start from the back of the grid, it makes it harder. I don't know. I don't want to sound negative, but let's see what happens and how it unfolds. Always try our best and our hardest.
"If you start out of position, then you try and recover as much as you can and still do a good race, and climb up as high as possible and do what you can.
"The starting point makes it much harder, but I think from an approach and a mindset, it's not too different."
Follow us on Twitter @Planet_F1 and like our Facebook page.