Bottas applauds 'very tough' Leclerc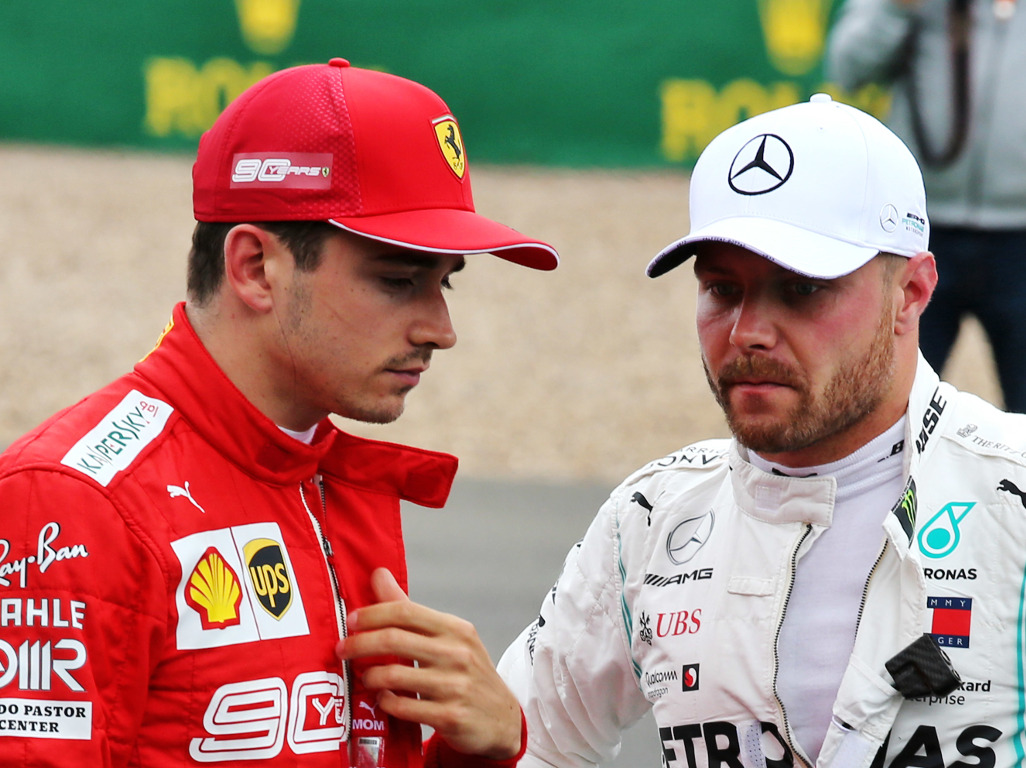 Valtteri Bottas believes Charles Leclerc is a "very tough" racer and is impressed with him in his debut Ferrari season.
Leclerc held off Bottas and Mercedes team-mate Lewis Hamilton to win the Italian Grand Prix and wasn't afraid to get his elbows out in defence, even being shown a black and white warning flag for moving under braking.
But Bottas says that he likes that "tough" side of Leclerc and believes that's how a Ferrari driver should be.
"I heard some talk in the press conference but I have no clue what happened [between Leclerc and Hamilton]," he is quoted by Autosport.com.
"But for sure he's racing hard. When you're in the lead there's no way you want to give it up.
"For a young guy he is a very tough racer, which is good to see.
"As you should [be] when you're a Ferrari driver."
Hamilton claimed to be thinking about the Championship in his battle with Leclerc and would have acted differently should a sixth Drivers' Championship not have been on his mind, but Bottas had no other motives in his pursuit of the Monegasque driver at Monza.
"I wasn't thinking about that [the Championship]," said Bottas.
"I was just thinking about the best possible result I could get.
"I knew about halfway through the race the win was possible; how things were going and the pace I had on the medium I thought there will be opportunities at the end of the race.
"It was always the plan for me to go long in the first stint and have opportunities later on.
"We had those but we couldn't make it really happen.
"The only thing in my mind was to maximise this race and go for the win.
"There's nothing I would have done different in any other case."
Follow us on Twitter @Planet_F1 and like our Facebook page.