Bottas feared double stop would cost him P2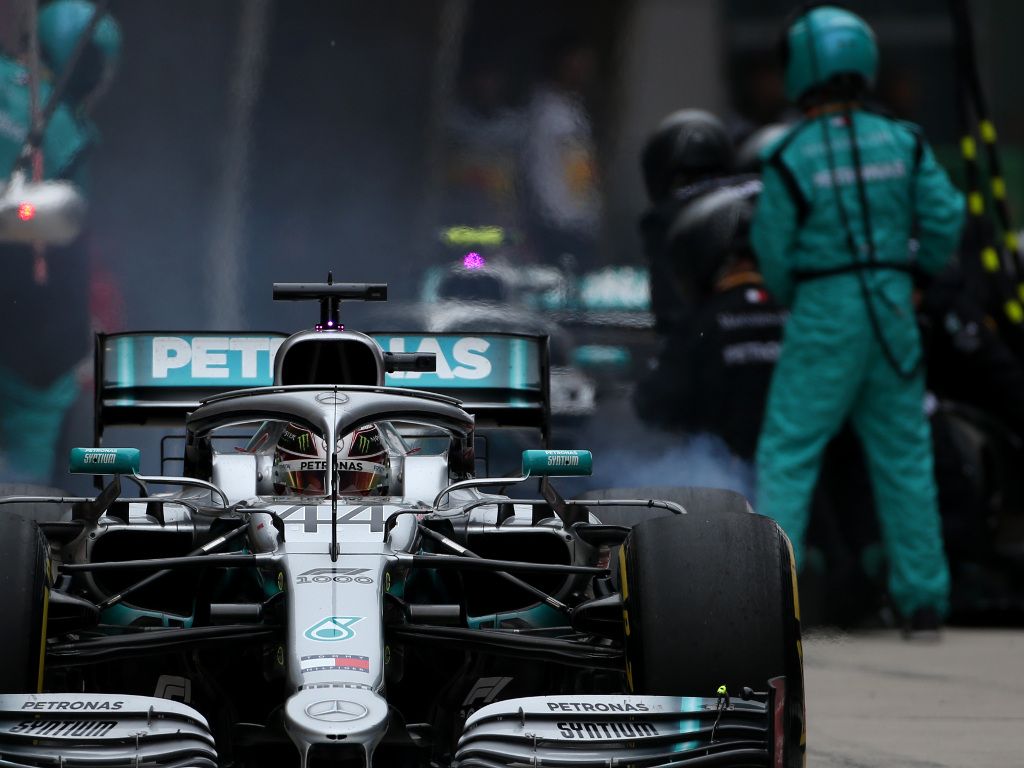 Valtteri Bottas feared Mercedes' decision to double-stack him behind Lewis Hamilton in the pits on Sunday would cost him a shot at the Chinese Grand Prix podium. It didn't.
Running first and second in Shanghai on Sunday with Lewis Hamilton ahead, the Brit had the first call for the pits as it normal with most teams.
However, Mercedes feared that if they stopped Hamilton, Sebastian Vettel – who was third – could come in and grab an undercut on Bottas.
To negate this, they stopped both drivers on the same lap in a double-stack.
Such was the pace of the Mercedes pit crew that Bottas, the second in, did not even have to slow less than the mandatory 80kph pit lane speed.
#ChineseGP and the best double pit stop goes to Mercedes pic.twitter.com/UuVmtizlGf

— Mjengo Guy (@SethObiero) April 14, 2019
"I was very concerned," Bottas told Motorsport.com. "You know you're going to lose time being the car behind, but it was due to the start that I was in that position.
"I was questioning the team – if I could stop later, or carry on without stopping – but there was too big a risk in terms of tyre life.
"I was questioning it because if I could do something different other than stopping behind Lewis, that was going to be my only chance to win the race.
"I knew if we were [both] coming in, that's going to be pretty much it unless something crazy happens.
"But I'm glad the stop went well. I lost some time, but minimal, so the team did a good job on that.
"And now, seeing all the data, from the team's point of view I think it was definitely the right thing to do, to make sure we were going to be one-two.
"I maybe wanted to take the risk but now, looking at it, I don't think the tyre wear would have been enough."
This pit crew. This double-stack! 🔥🔥

THIS TEAM!! 💙

🎥: @F1 pic.twitter.com/uh6Uh3OScw

— Mercedes-AMG F1 (@MercedesAMGF1) April 14, 2019
Mercedes motorsport boss Toto Wolff gave his thoughts on the double-stacking, saying he felt it was the only fair thing to do to avoid compromising either drivers' race.
He explained: "It was an interesting situation because it was clear that Valtteri was under pressure from Sebastian.
"So if Sebastian would have stopped he would have undercut Valtteri, so the logical choice is to stop Valtteri first.
"But if you would have stopped Valtteri, then he would have undercut Lewis.
"We didn't want to interfere with the order, so that's why we decided to stack.
"We knew we just about had the gap to stack them properly and gave the commitment to Valtteri that we wouldn't lose him any time, and it was really impressive how the guys did it."
Follow us on Twitter @Planet_F1 and like our Facebook page.