Bottas: 'I'm not Nico Rosberg'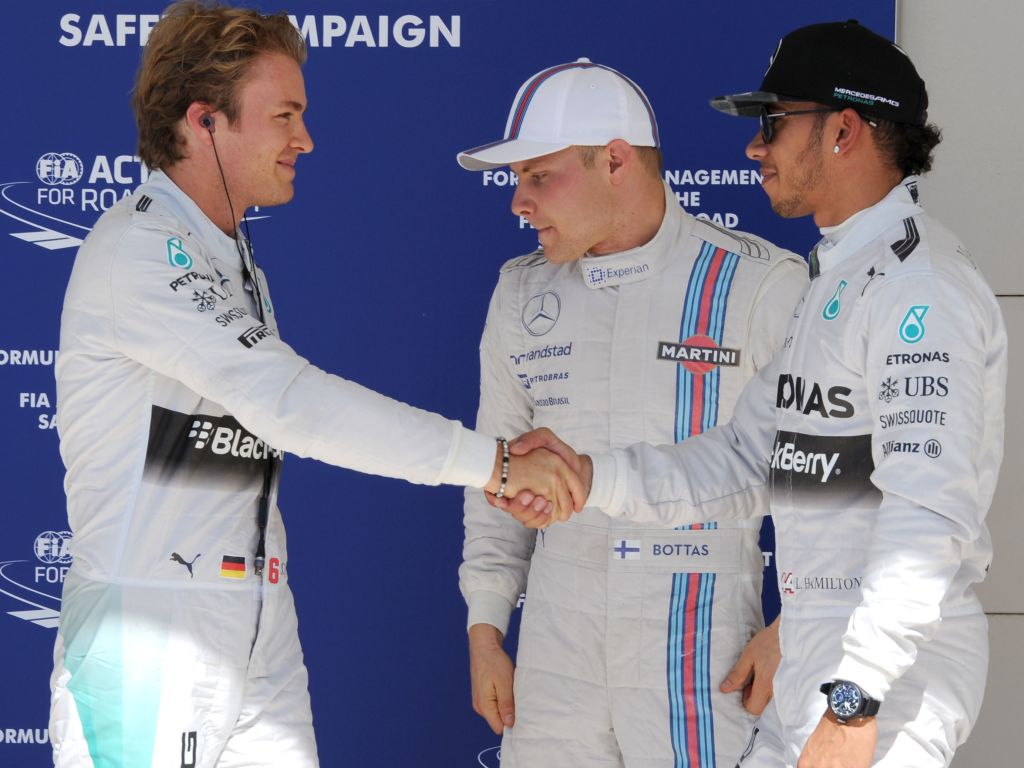 Valtteri Bottas grew frustrated in the Brazilian GP driver press conference after again being asked if he needed Nico Rosberg-style mind games to beat Lewis Hamilton.
Although the Mercedes driver has said that 2019 has been his best season in Formula 1, he ultimately fell short of the heights set by team-mate Hamilton who secured a sixth Drivers' Championship at the United States GP.
Since the turbo-hybrid era began in 2014 only one man has beaten Hamilton to a title, that being former team-mate Rosberg in 2016.
The German would retire shortly after winning his only World Championship, citing the mental strain it took on him just to defeat Hamilton in that campaign, though he has suggested that playing similar mind games could be the key for Bottas if he wants to also crack the Hamilton code.
But, the comparisons between him and Rosberg are actually starting to ware thin on Bottas' patience.
"To be perfectly honest, I'm already bored about that question because every driver is an individual, I'm me, not Nico," he said when asked if he needs to be more aggressive and political when fighting Hamilton.
"For sure I always have plans for finding the different ways on how I want to achieve my goals.
"The championship obviously requires me to beat my team-mate, but it's also many other drivers.
"I've always preferred to do the talking on track and if I can keep up my performance and focus all my energy that I have into my own performance, I think that's going to be the best bet for me.
"If I start wasting energy elsewhere, it might take my mind off of the driving and what really matters.
"If I can perform at the level I want to then that normally tends to upset the other side of the garage a little bit. I know being on the other side as well it can lead you to mistakes."
Bottas confirmed that he does have a plan to finally get the better of Hamilton in 2020, but he isn't going to say what that plan is.
"I have a plan for next year, but I'm not really willing to share it," he stated.
"So, we'll find out."
Follow us on Twitter @Planet_F1 and like our Facebook page.