Bottas: Losing title battle to Hamilton 'unavoidable'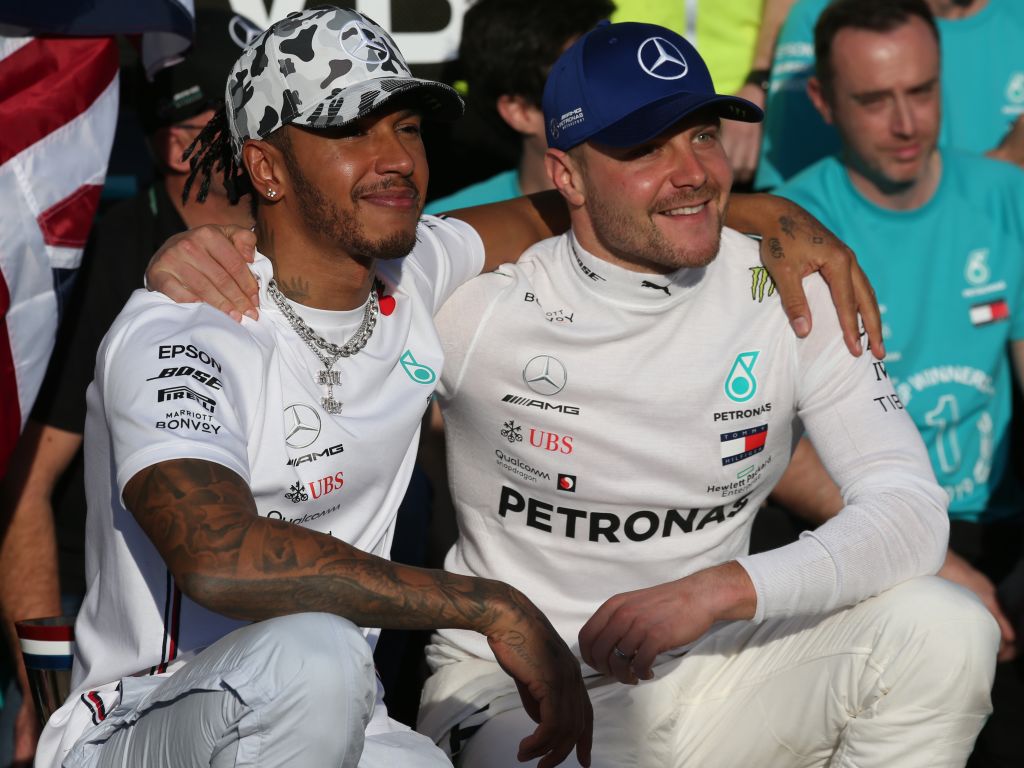 Valtteri Bottas was happy with his victory at the United States GP, knowing losing the title fight with team-mate Lewis Hamilton was "unavoidable".
Bottas and Hamilton squabbled over the race lead in the closing stages with Bottas winning out, putting himself back into the P1 spot which he needed to keep the Championship battle going into the Brazilian GP.
But even with that victory Hamilton needed only P8 to win his sixth title, so P2 more than did the job for the now six-time World Champion.
And while Bottas is now eliminated from the title picture, it hasn't hit him too hard since he saw it as "unavoidable" anyway.
"It was a good weekend, and definitely a place I will look forward to coming back again next year," he told reporters in Austin.
"A really strong race from us as a team, the pace was good, and one or two stop didn't make much of a difference to be honest.
"I'm happy also that the two stop for me worked, because at some point I was a little bit worried that Lewis would be able to maintain the pace until the end, but his tyres started to go towards the end.
"I'm pleased with the performance. Obviously I did lose the championship, but it was unavoidable really with the points gap eventually.
"Now he got it, so now I focus for next year. We have two more races to go, which I want to win."
Drink up @ValtteriBottas! You earned that one today!! 👏👏👏 #USGP pic.twitter.com/lqHQV0uTVV

— Mercedes-AMG F1 (@MercedesAMGF1) November 3, 2019
Bottas admitted that Hamilton was a "better overall" driver than him in 2019, but now sets his sights on using the "momentum" he has been building up to full effect in 2020.
"It's obviously very impressive what Lewis has achieved, and also we as a team, so yeah, obviously I think he deserved the title this year," said the Finn. "He was better overall.
"He's got no real weaknesses on any of the tracks. He's always able to find the performance in whatever the conditions and circumstances.
"And he's been doing maybe less mistakes overall than me this year, and he's been there always, so that has made the difference.
"I've been gaining some good momentum though, so I look forward to next year."
Follow us on Twitter @Planet_F1 and like our Facebook page.