Bottas: Need to be very lucky to beat Hamilton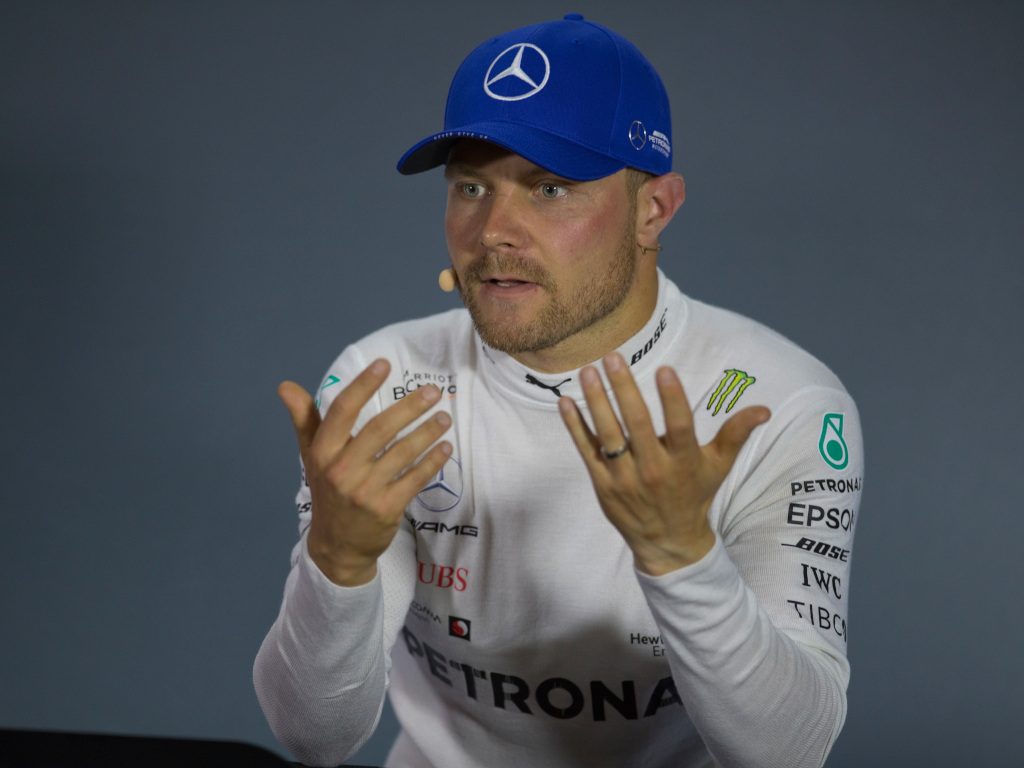 Valtteri Bottas is adamant he's not giving up on the title race despite Lewis Hamilton having enough of an advantage that he would wrap it up in Mexico.
Having clinched the Constructors' Championship last time out in Japan, Mercedes are on course for the double as only Hamilton and Bottas are still standing.
The reigning World Champion leads the chase with 338 points, 64 ahead of his team-mate.
That means Hamilton can close the deal at the Mexican GP, doing so with three races to spare.
The Brit needs to outscore Bottas by 14 points, which means a win with a bonus point will do it as long as Bottas doesn't finish on the podium.
Bottas, though, insists he will fight until the very end.
"I don't really give up on anything as long as there's a theoretical chance so there's no point in that," said the Finn.
"[Japan] was a good example on the track where it's difficult to overtake. You start third, OK, two Ferraris ahead, it's a difficult case to win but it's possible.
"Yeah, everything's possible.
"Although, I'm realistic as well that I will need to be very lucky, that's a fact, to win all the rest of the races but I don't really think about that much at this point.
"It is my bad, mostly, that I've been behind this much in the points compared to Lewis.
"It's my fault which I try to fix for the future, but it is where we are now and just take it now race by race and see how it goes."
Follow us on Twitter @Planet_F1 and like our Facebook page.