Bottas: Verstappen kept drifting to the right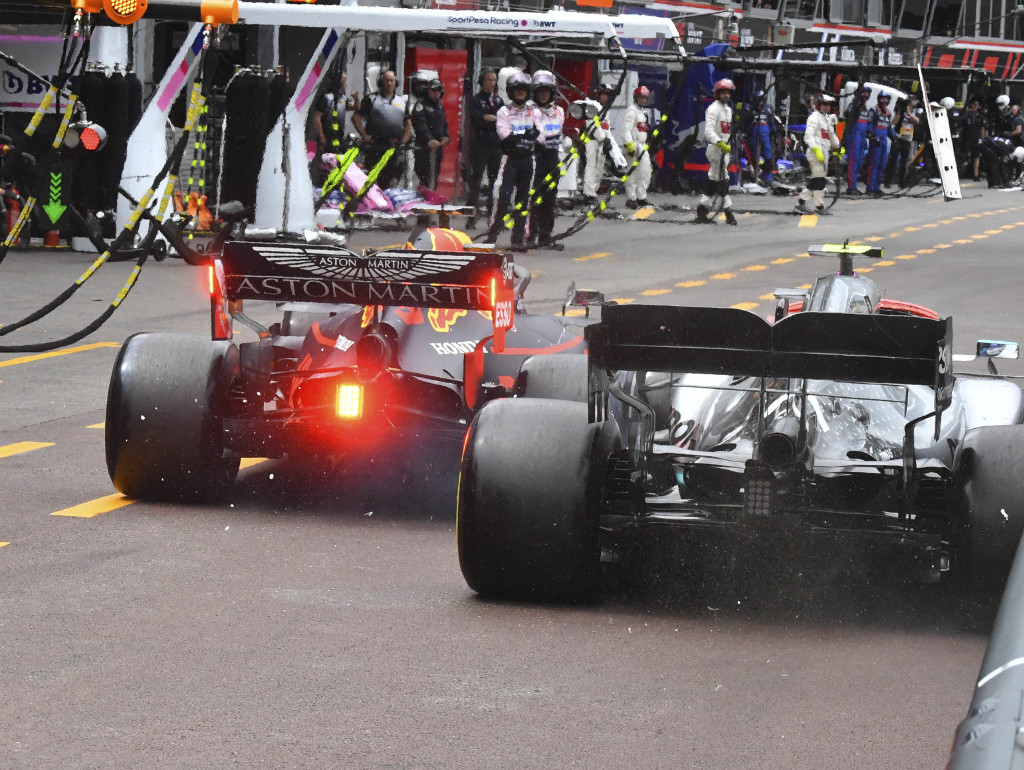 Valtteri Bottas believes Max Verstappen was entirely in the wrong for their pit lane collision in Monaco but reckons the five-second penalty was "OK".
Bottas was running second in Monaco when the Safety Car came out for debris from Charles Leclerc's puncture.
The top four all pitted at the same time with Bottas backing off to give Mercedes the gap needed to double pit both the Finn and race leader Lewis Hamilton.
However, by backing off it meant Red Bull were able to attack in the pits with the Milton Keynes squad releasing Verstappen into the path of Bottas.
The two touched and Bottas not only lost the position to Verstappen but also suffered a puncture.
As such he had to pit again, which cost him yet another position.
"That was the thing that made the race really more difficult," said the Mercedes driver.
"We stopped the same time as Lewis, I made a gap between us before we stopped.
"For some reason our stop was a bit slow.
"Max got alongside me in the pit lane even though he was behind before. We were side-by-side, I kept my line and he kept drifting to the right.
"We touched and I also touched the wall because there was no more space.
"Honestly, I thought when I had had to stop again that I would go to the back of the grid but luckily I only lost one more place.
"Unlucky but lucky at the same time. It could have been a lot worse."
Verstappen was handed a five-second timed penalty for an unsafe release.
That meant that Red Bull driver dropped from second to fourth while Bottas was elevated from fourth to third.
Asked by Motorsport.com if he felt that penalty was sufficient, Bottas said: "It's a tricky one because there is no way I could ever gain back the positions I lost, except at least Max's position with his penalty.
"But the position I lost to Sebastian there's no way I'd ever gain it back. He did his penalty, I think it's OK. There's not much to say more than that."
Follow us on Twitter @Planet_F1 and like our Facebook page.