Bottas welcomes punishment of 25G crash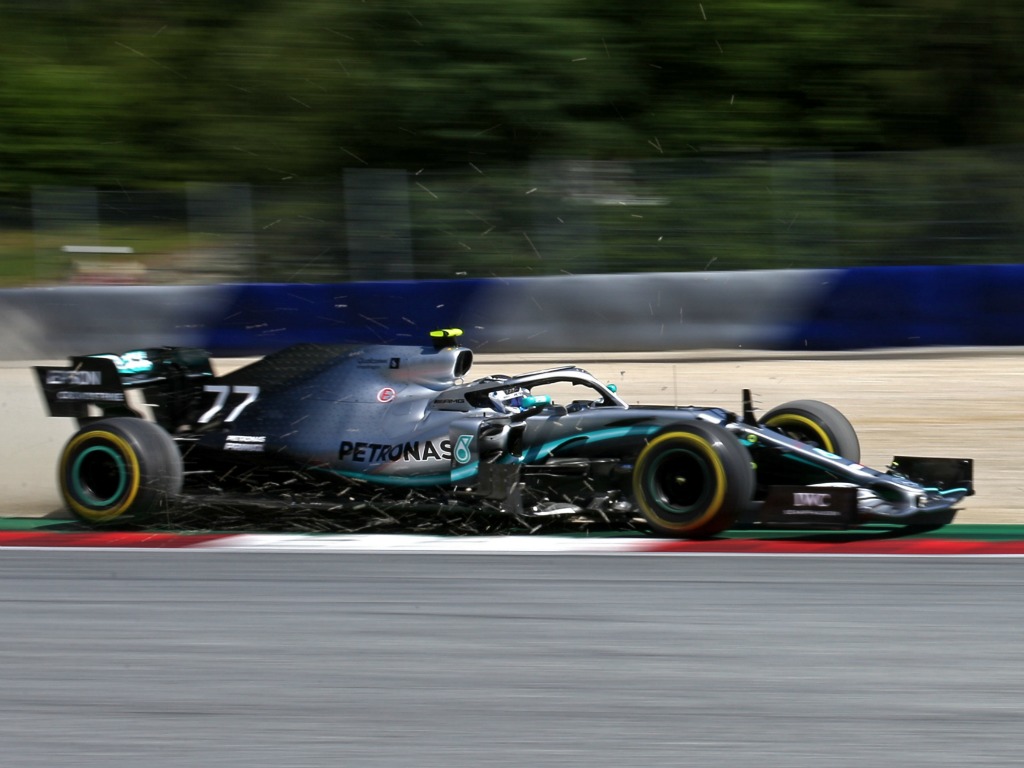 Valtteri Bottas has said he prefers to be properly "penalised for mistakes" after suffering a big crash in FP2 ahead of the Austrian Grand Prix.
Bottas' Mercedes W10 went flying into the barriers at Turn 6 after his car snapped away from his control at high speed. The accident coming mere moments after Max Verstappen suffered a big bash of his own into the barriers at Turn 10.
The FIA registered Bottas' impact at 25G, but was soon given the all-clear after a medical check back at base. And Bottas himself said that is exactly how drivers should be punished for making mistakes compared to the big run-off areas at Paul Ricard.
"It [natural track limits] makes a difference," Bottas said via Autosport.
"Even though I crashed I do prefer to be penalised for the mistakes. It makes it more exciting.
"I think that is how it should be, and mistakes here definitely cost a lot with aggressive kerbs and minimal run-offs and everything."
Bottas' crash came after he suffered earlier disruption in FP1 due to an oil leak discovered on his car. However, despite the disruptions, he can still take some positives from the first day of practice.
He added: "That [engine change] compromised first practice a little bit but still found a clear direction on the car set-up and where to go, and made pretty big changes for FP2 and felt a lot better until I had the shunt.
"But before that, it was feeling quite nice. So overall a good feeling but other teams are quick as well."
Follow all the action from the Austrian Grand Prix with the PlanetF1 live centre