Bottas wouldn't swap Hamilton for 'easy' team-mate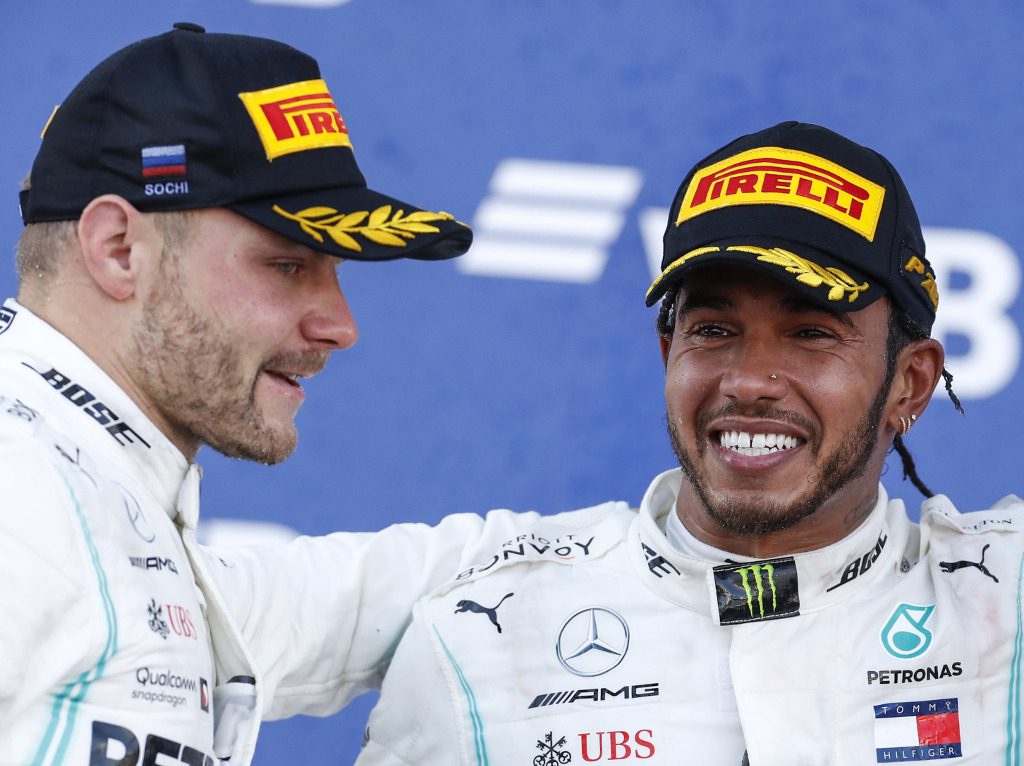 On the cusp of losing the title to Lewis Hamilton, Valtteri Bottas says he wouldn't swap the challenge that is partnering Hamilton for a weaker team-mate.
Hamilton only needs to finish eighth at the United States Grand Prix in order to become the second driver in F1 history to win six Drivers' Championships.
Bottas can still stop him, however, the Finn needs to do something he has never done: win in Austin.
While Hamilton is chasing his fifth win at the Circuit of the Americas, Bottas, his team-mate since 2017, is still seeking his first.
It has not been easy for the former Williams driver going up against Hamilton, arguably the best on today's grid, but Bottas says he wouldn't want an easier team-mate battle.
"I wouldn't change the situation and I wouldn't ever want to change the team-mate just because it would be easier to win races, no way," he told RaceFans.net.
"I like a challenge and for sure it's not always easy. But nothing's easy and when it comes the hard way, it feels better."
But while it doesn't look as if Bottas will be crowned World Champion this season, the Finn takes heart from helping Mercedes win the Constructors' title.
He added: "I'm definitely thankful and feel good and proud to be part of this team, to be able to drive the car that has allowed me to produce the results that I've got so far and will, for sure, in the future, [allow] for a great result.
"I like the fact that it's up to me. At the moment, we're a winning team and able to be also in the future.
"If I can perform on the level I'm aiming at then anything is possible. So I wouldn't change the situation."
Follow all the action from the United States Grand Prix with the PlanetF1 live centre