Formula 1 managing director Ross Brawn believes team principal Mattia Binotto is the right person to turn Ferrari's misfortunes around.
Ferrari went into the 2019 campaign as title favourites after dominating pre-season testing, but that has all gone out of the window with Mercedes' five-consecutive one-two finishes.
Apart from Bahrain, the Silver Arrows have looked comfortably quicker than their rivals, while several questionable strategical calls and team orders have increased the scrutiny on Ferrari.
However, Brawn has give his backing to Binotto, saying the Italian "knows what he is doing", while Ferrari CEO Louis Camilleri has also given Binotto his vote of confidence.
"Mercedes' updates appear to have been a significant step forward but it seems one can't say the same of Ferrari," Brawn said via Crash.net.
"Listening to the comments of its drivers and of team principal Mattia Binotto, the updates introduced in Barcelona produced the expected results, but not with the same impact as those of their arch-rivals.
"In such a competitive sport it's not enough to simply progress, you have to do so at a pace that outguns rivals who are often already one step ahead and pushing on with further upgrades. You are aiming at a moving target, the bar is raised every day and it requires ever more effort to catch up. I can understand the frustration surely being felt in Maranello.
"They are working hard, even bringing forward developments originally scheduled for later in the campaign, but still they come to the track and realise that not only have they not closed the gap, it's grown.
"I'm definitely not going to give Mattia any advice, he knows what he's doing, as he's already experienced this sort of situation during his long career in Formula 1.
"A new cycle has begun at Ferrari and it's partly from difficult situations such as this one that one learns and improves, because sometimes the cold shower of defeat produces a quicker response than the warm comfort zone of reasonable results."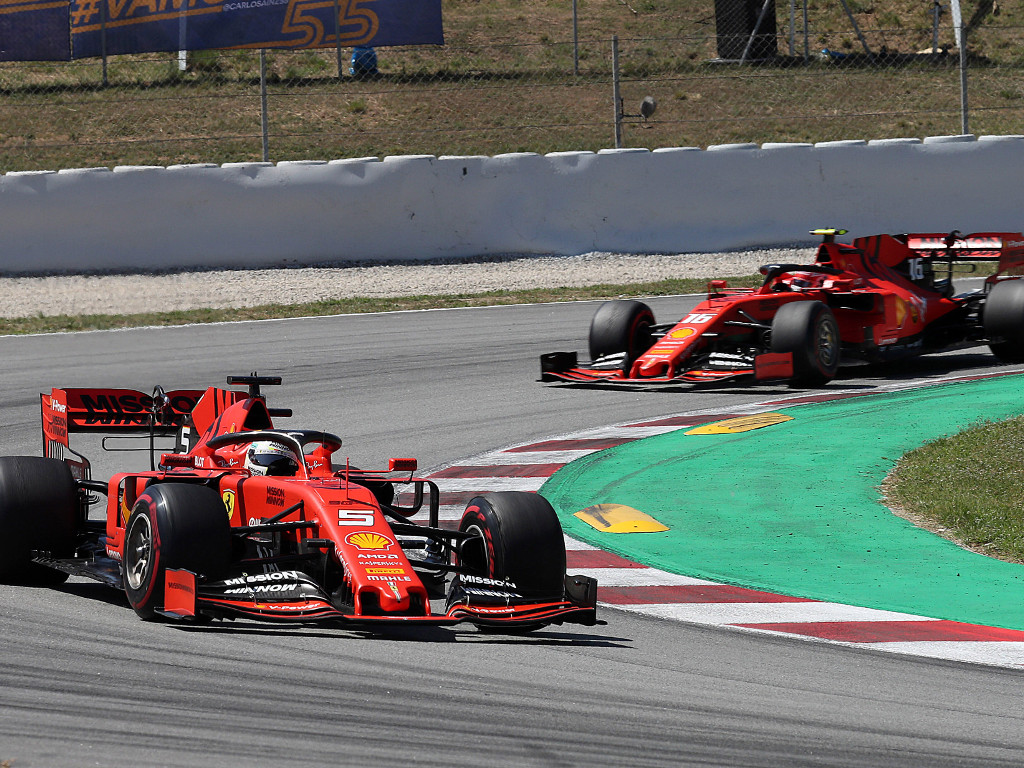 As Brawn eluded to, the Scuderia brought forward their updated power unit for the Spanish Grand Prix, but it couldn't get them anywhere near Mercedes or ahead of Red Bull's Max Verstappen who joined the dominant outfit on the podium in Barcelona.
Brawn believes it's true that the Silver Arrows are on another level right now, but hopes Ferrari will get back into the title picture.
"It's becoming difficult to find adjectives to describe Mercedes' first quarter of the season," Brawn said.
"Five wins, five one-twos – pretty much perfect. Apart from their points tally, what was really impressive was the Silver Arrows' technical superiority on a track [the Circuit de Barcelona-Catalunya] that is widely believed to produce a true picture of the pecking order on the grid due to the characteristics of its layout, and also due to the fact that the circuit is the preferred winter testing ground of Formula 1.
"When the race eventually comes to Barcelona it highlights the steps in development made by the teams. And it's in this latter area that Mercedes have really demonstrated their strengths.
"So, is that it then, Championship over bar a battle between the two team-mates at the Anglo-German team? I don't think so as there are still a lot of races to come, but it's true to say that Mercedes have laid down a strong early marker on both Championships."
Follow us on Twitter @Planet_F1 and like our Facebook page.