No F1 'revolution' after Ferrari hat-trick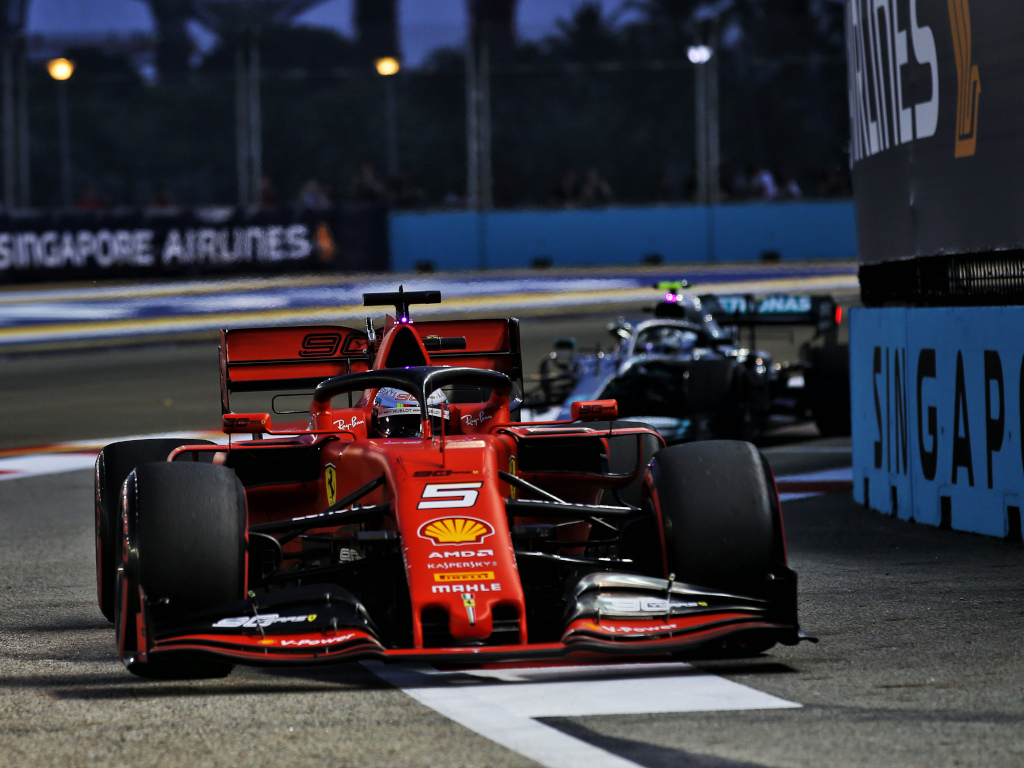 Ross Brawn insists Mercedes still have the strongest overall package despite Ferrari's resurgence in the three races after the summer break.
Mercedes made a dominant start to the 2019 season as they won the first eight races, but their wings were clipped slightly by Red Bull just before the holidays as Max Verstappen won in Austria and Germany.
And they are yet to taste success during the second half of the campaign as Ferrari have won all three races post-break with Charles Leclerc taking two race wins and Sebastian Vettel tasting success in Singapore last time out.
So has the pendulum swung when it comes to who the team to beat is?
Formula 1 motorsport boss Brawn doesn't think so.
"For two thirds of the season it was the almost unanimous opinion that in simple terms of the top three teams, Ferrari was strong on tracks where the engine made the difference and it was also the perceived wisdom that Red Bull was in with a chance on tracks where aero was more important, while Mercedes had the more complete package and was better able to manage the tyres," he said in his post-Singapore GP review.
"However, after the race in Singapore we find ourselves commenting on a one-two finish for Ferrari and a podium without a Mercedes driver.
"Have we witnessed a revolution in the space of a fortnight?
"Definitely not, as the Silver Arrows are still the strongest at every race and their rivals have to do everything perfectly if they want to beat them."
The title fight seems to be over with Lewis Hamilton enjoying a 65-point advantage over team-mate Valtteri Bottas with Ferrari's Leclerc another 31 points adrift in third place.
Brawn, though, says there is still plenty on the line in the last six races of the season as teams can start building towards the 2020 campaign.
"With no major rule changes next year, continuing with car development even when the championship fight is more or less decided, still makes more sense and can add value for 2020," he said.
"So, for Ferrari, it was important to be competitive on a track like Singapore and in a certain sense, this will help Mercedes because it now knows it can't relax for a moment if it wants to continue to dominate in the hybrid era.
"That battle, which also includes Red Bull will, make for an even more exciting end to the season, because the three teams will be fighting it out at each Grand Prix regardless of the impact on the Championships.
"Not just for reasons of competition or prestige but also to be in the best position for 2020."
Follow us on Twitter @Planet_F1 and like our Facebook page.