Ferrari lodge protests against both Red Bulls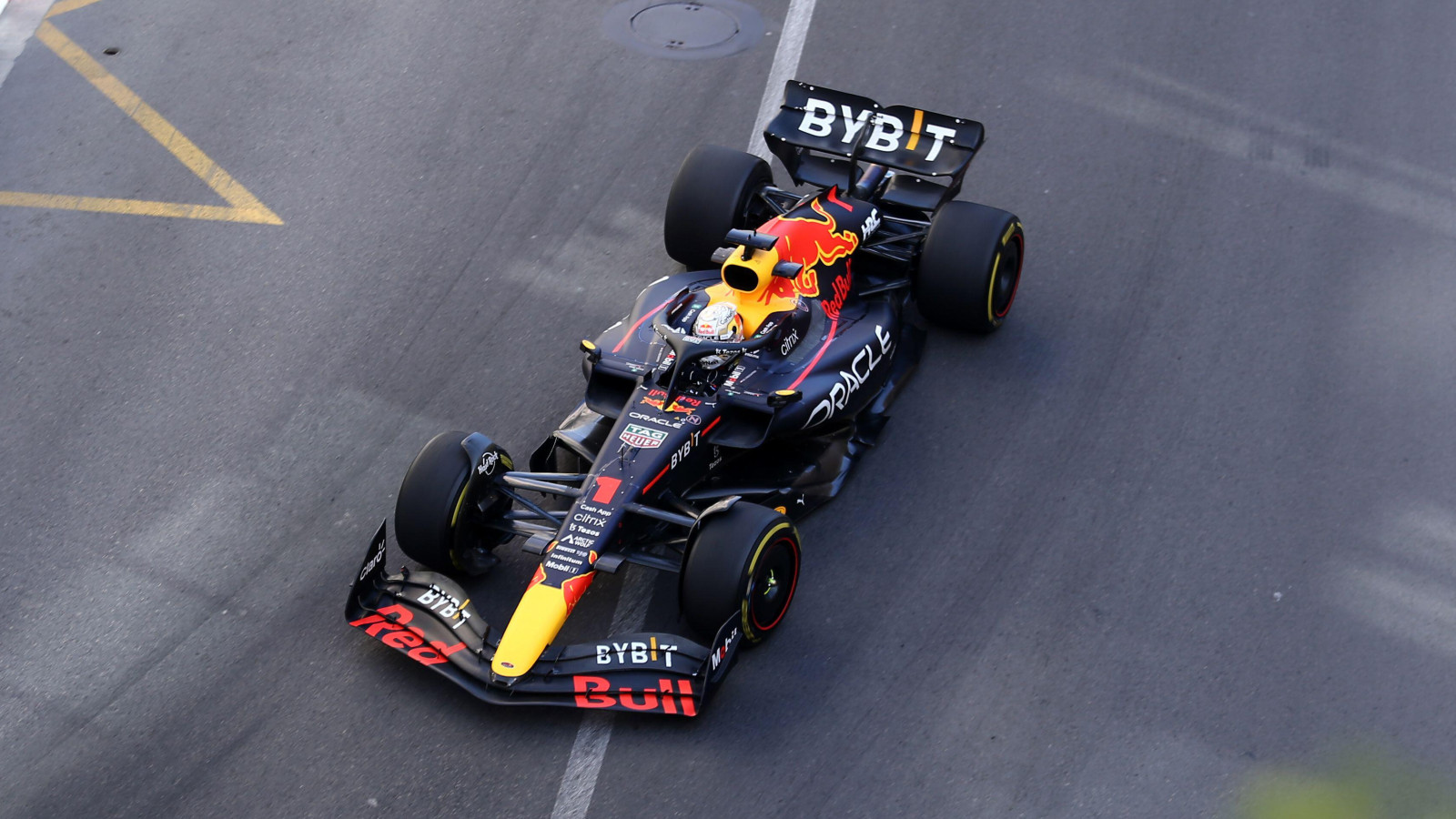 Ferrari have lodged protests against Red Bull's Max Verstappen and Sergio Perez following the Monaco Grand Prix, after alleged mid-race transgressions.
Ferrari have lodged a protest with the FIA against Red Bull's Max Verstappen and Sergio Perez, due to incidents as the cars left the pitlane.
Perez won the race ahead of Ferrari's Carlos Sainz – his first victory of the 2022 season, capitalising on a bold overcut strategy from the Red Bull team.
Verstappen finished the race in third place, ahead of Ferrari's Charles Leclerc, and extended his lead in the Drivers' Championship.
The basis of the protests is that Perez and Verstappen failed to stay to the right of the pit lane exit line, with Perez's incident noted, but not investigated, by the stewards.
Verstappen touched the line delineating the pit exit, although the TV footage didn't clear up whether the Red Bull's wheels merely touched off the line or crossed over it – crossing over the line is against the rules. Verstappen's incident was not noted.
The Race Director's notes for the Monaco GP state: "In accordance with Chapter 4 (Section 5) of Appendix L to the ISC (International Sporting Code), drivers must keep to the right of the solid yellow line at the pit exit when leaving the pits and stay to the right of this line until it finishes after Turn 1."
The FIA have summoned both Verstappen and Perez to face the stewards at 19:15 local time, in order to investigate the incidents.
"I think it was not close – he was on the line," a furious Ferrari team boss Mattia Binotto told Sky Sports F1 after the race.
"If you look at the International Sporting Code, it's the wording. It says crossing, but then we had a clarification in Turkey 2020 to avoid any discussions. And, if you look at the Race Director's notes, it's indicated staying to the right.
"So being on the line is breaching the Race Director notes. I think that each single team has the duty and the task to follow the Race Director's notes so, for us, that's something unclear – we are still seeking clarification from the FIA, and we're happy to have it as soon as possible."
The FIA have since announced their verdict after an investigation.