Executive director Zak Brown has warned that the restructuring process at McLaren is just getting started after the resignation of Eric Boullier.
Boullier has left the Woking team with McLaren continuing to struggle for performance despite switching from Honda to Renault power from this season.
Boullier's departure means McLaren have switched to a three-man team consisting of Gil de Ferran as sporting director, Andrea Stella promoted to performance director and Simon Roberts, COO of McLaren Racing, in charge of production, engineering and logistics.
And Brown has promised that they are only the start to the changes he has planned.
"It's the start of the process and we're far from finished," Brown warned via Sky Sports.
"I think we need to be a faster, more nimble organisation that communicates better, we've got great talent here, it's just not gelling like it needs to gel.
"[And] I think the reason the car's not performing on the track is we're not performing well as a team.
"What I see is we're too slow to react, I think we need to simplify things within the organisation."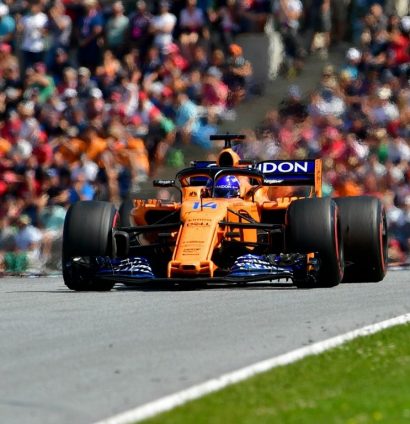 Brown has faith in the staff that currently make up the McLaren team, but conceded everyone needs to contribute in order for them to operate differently.
"I think we need to operate like a race team, a much faster organisation, we're a bit too slow, we're a bit too clunky. And that's not any one individual's fault.
"I think we've got great people here, I know we've got great people here, it's our ways of working that need to change.
"So really my job is to make sure I get all 7-800 people rowing in the same direction as quickly as possible, communicating well, because it's those people that produce the race car.
"So we might have a race car problem but it's actually how we built the race car that's actually the real problem."
Brown said that McLaren's chassis has also not lived up to expectations this year, after regularly saying in 2017 that they had the best one on the grid.
"We don't have the best chassis [in 2018]," said Brown. "I think last year our chassis was good.
"I think we probably made a mistake with some of the statements that we made, some predictions, that's always so dangerous in life.
"I think there are some things we would have done maybe a little bit differently a year or two ago, but they were said, we'll learn from those, that's what's really important as an organisation is to learn by them and don't make the same mistake twice."