Brown hits back at Szafnauer in RP20 row
McLaren boss, Zak Brown, has responded to Otmar Szafnauer's jibe about how surprised he was to learn how little Brown knows about Formula 1.
Racing Point have angered many of their rivals with their creation of the Mercedes-inspired RP20 and whilst the saga continues all the way to the International Court of Appeals, also continuing is the very public war of words.
McLaren may have pulled out of the protest alongside Williams, but the Brown v Szafnauer slanging match is on to its third round.
Brown's opening verbal volley was calling out Racing Point for their "BS" reason over how the RP20 was created. Szafnauer returned with the following remarks at Silverstone.
"So Zak Brown, it is BS, because he's not an engineer," he hit back. "He's got no idea what he's talking about. Zero.
"And I'm surprised at how little he knows about the rules of F1.
"It seems to me he knows more about historic racing than he does about F1."
Sat alongside each other in the latest FIA press conference at the Spanish Grand Prix, Brown had something to say in response.
Brown said: "A lot of what Otmar said is true, I'm not an engineer but as CEO I've never been fined a dollar let alone €400,000, and Otmar thought it was 7.5 points until Sky told him differently.
"I'd invite him to come and join me [historic racing]. He's got a historic car that he's currently racing."
Meanwhile, away from the boxing ring, McLaren team principal Andreas Seidl has said that Mercedes, their engine suppliers from 2021, had no influence in their decision to withdraw from the RP20 appeals process.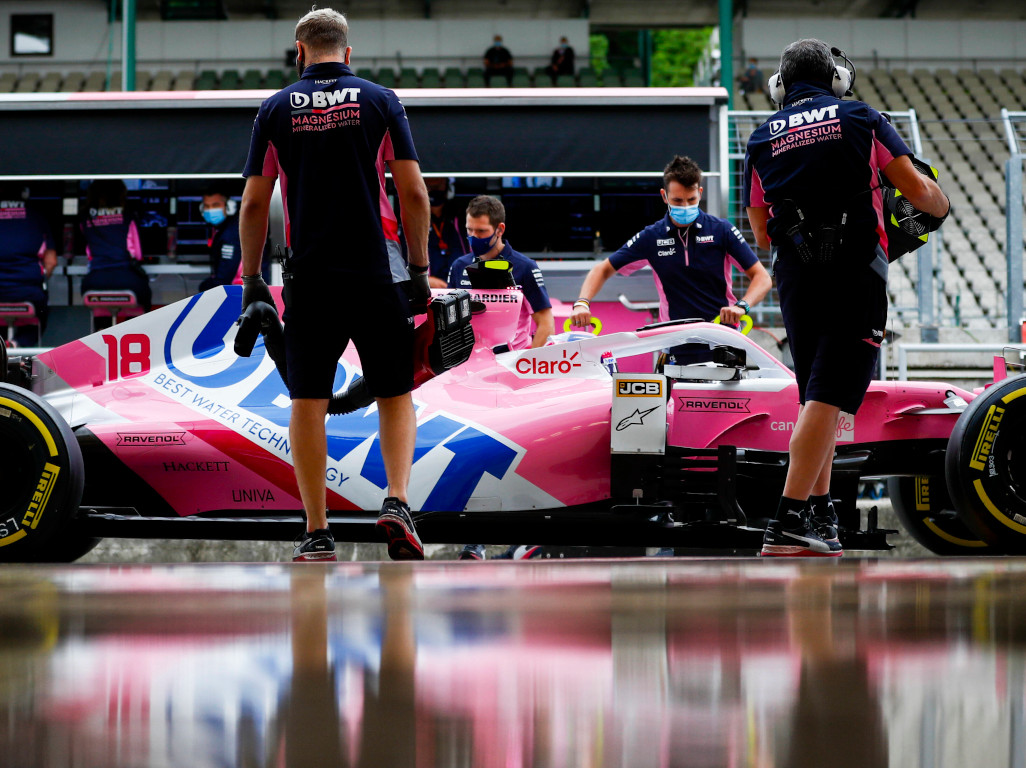 "Just to be clear, it has nothing to do with Mercedes," Seidl told Sky Sports F1.
"The protest from Renault is against the Racing Point and not against Mercedes. What we did at Silverstone first and foremost is show our intention to appeal to give us more time to understand what the FIA and Formula 1 wants to do in order to stop this copying that we have seen this year.
"In the end, I clearly see us as winners from all of these discussions over the last two, three months because there is a clearly an agreement and commitment from the FIA to stop this which for us, as independent team, is very important for our existence and also for our competitiveness in the future, so we are happy with that and of course we will follow with interest what happens next.
"For us it is simply important to have clear regulations in place that stops copying in the way it has been done this year on the Racing Point. What we have seen so far from the communication via the FIA is that we'll get that for next year and that is the most important thing for us.
"As we know, the International Court of Appeal [process] takes time but we are out of this process at the moment and so we need to focus on ourselves. As we have seen at Silverstone, it's good to spend the energy with the team and the energy on improving the team."
Follow all the action from the Spanish Grand Prix with the PlanetF1 live centre