Brundle: Things weren't right under Arrivabene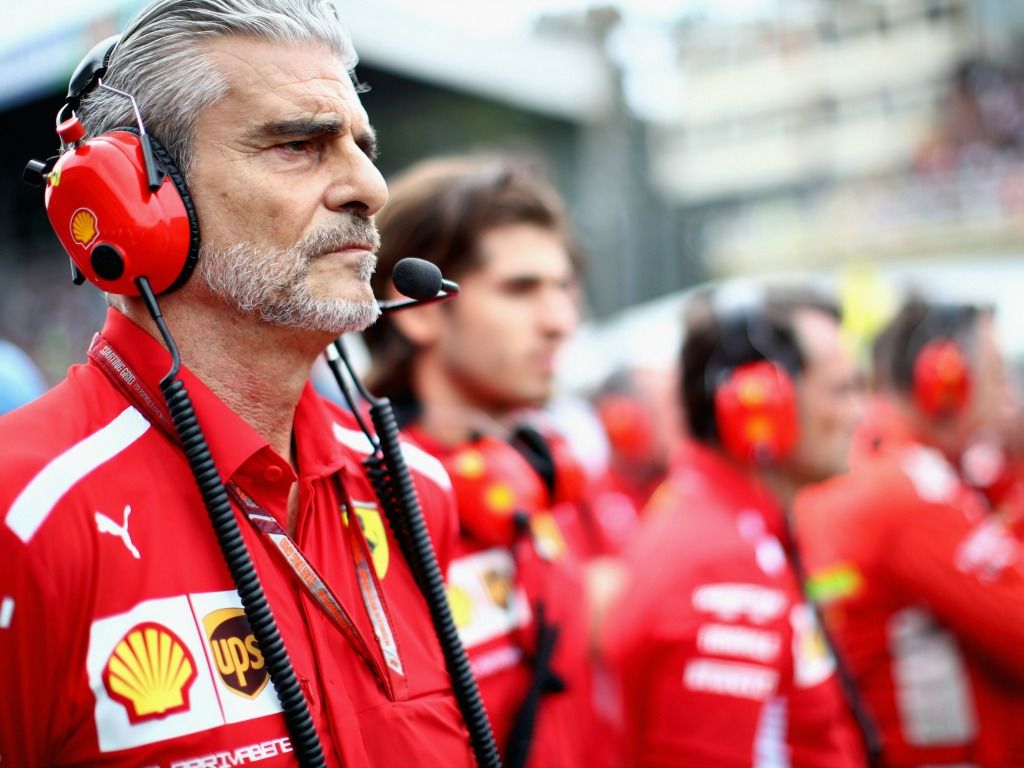 Martin Brundle feels "things weren't right" at Ferrari under Maurizio Arrivabene's leadership, citing Monza's lack of team orders as an example.
Earlier this week Arrivabene lost his job as Ferrari team boss, the role instead going to technical director Mattia Binotto.
The decision brought to an end Arrivabene's four-year reign, a period in which Ferrari failed to wrestle the championships away from Mercedes.
The Scuderia were largely to blame for last year's title defeats as mistakes from both the team and Sebastian Vettel cost them dearly.
Ferrari's call not to use team orders in favour of Vettel being one of those mistakes according to Brundle.
"You don't know what you don't know if you're not inside an organisation," he said at the start of the Autosport International Show, "but I did observe it, and see that things weren't right.
"You look at situations like Hockenheim, where Vettel was put under pressure because they didn't do the right things earlier on in the race.
"Then he fell off the road, and he fell out of the championship from that moment onwards.
"You look at other things like the slipstreaming in Monza [when Vettel did not get a tow off Kimi Raikkonen because Ferrari stuck to a previously-agreed order on-track].
"Certain things weren't being done."
Read more: Binotto must be the antithesis of Arrivabene
As for Binotto's appointment, the former driver turned commentator has warned the Italian that it is a whole new ball game as team boss.
"I do think Mattia Binotto has got a very good reputation in developing the team technically, he's clearly a leader of people," said Brundle.
"But of course now he's the lightning conductor. He's got to be up front, he's got to speak to nasty, horrible people like me in the Formula 1 media.
"He's got to be there and explain why things went well, why things didn't go so well. It's a different job and a different challenge."
Follow us on Twitter @Planet_F1 and like our Facebook page.