Button thinks Yamamoto deserves F1 chance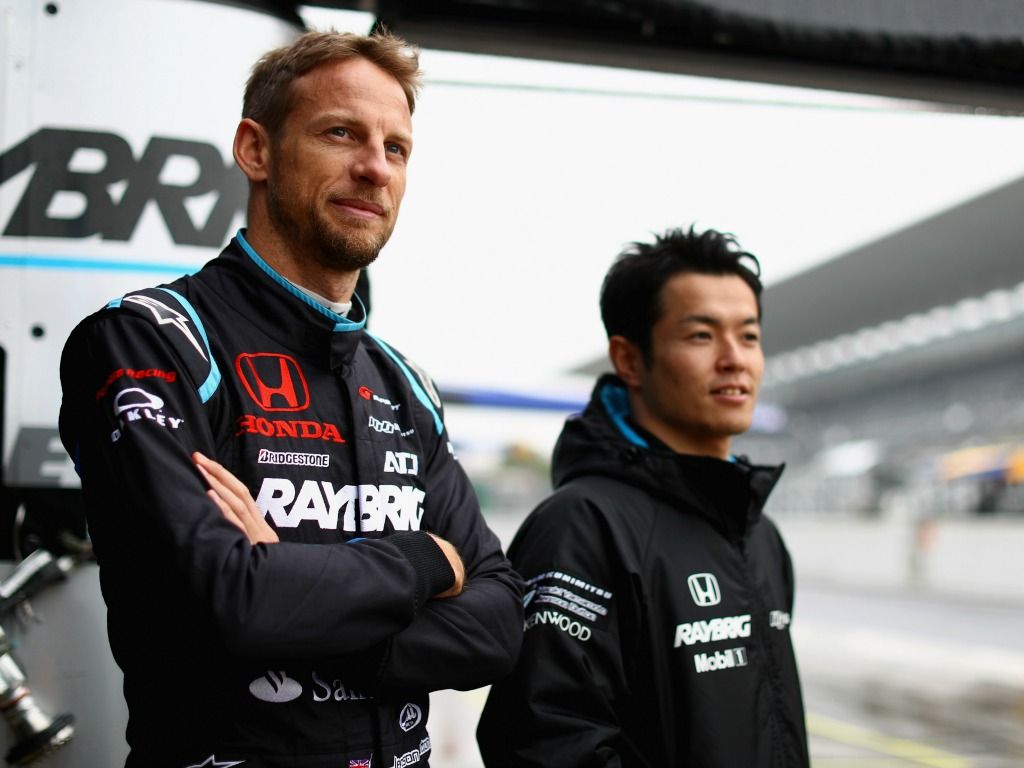 Jenson Button has said that his Super GT team-mate, Naoki Yamamoto, is talented enough to race in Formula 1.
The pair won the Super GT Championship this year, with Yamamoto also clinching the Super Formula title for a historic double.
With both trophies in the bag, the Japanese driver has reached the 40-point threshold to earn a superlicense.
Button, having worked with Yamamoto throughout the year, believes the ability he has in both single seaters and GT cars means he is ready for F1.
"I personally feel this guy should be in F1," Button said.
"Whether he wants to or not, that's my opinion.
"Seeing what he's achieved in Super Formula, which I think has been a very good proving ground for Formula, if you look at [Pierre] Gasly and also Stoffel [Vandoorne] and many other drivers. But also his diversity in his driving.
"So [he's] champion in Super Formula, champion in Super GT. The wealth of experience from different types of racing all of this helps when you find yourself under pressure at the top."
There has been no talk of handing the Japanese driver a race seat, but Honda have thought about giving him a practice outing in F1.
The 2009 F1 Champion backed Yamamoto, saying "this opportunity doesn't come often for many people".
"The early advice [to Yamamoto] is if you get the opportunity to have a go in a Formula 1 car, you have to take it," the Briton said.
"Even if you don't think you are going to get a race seat or [you are] happy with the way you are racing, you should always give it a go because this opportunity doesn't come very often for many people.
"Especially now it's getting more and more difficult. If you get the opportunity to drive those beasts, you have to do it. It's something worth trying."
Yamamoto has admitted he was initially reluctant to try it, citing his age and a lack of experience, but has since changed his mind.
"Even if I get the opportunity to drive, there are things like age [that act as hurdles]," Yamamoto admitted.
"It was my original idea that I thought that I should not drive [even if there was a chance], that I should not raise my hand.
"I talked with Honda, I talked with my family and I consulted senior drivers [within Honda]. I could not come to a conclusion alone, so I asked various people [about it] and I reconfirmed my feelings.
"As a result, I think now that I do not want to let go of this opportunity."
Follow us on Twitter @Planet_F1 and like our Facebook page.