Button: Binotto's Vettel excuse is 'very strange'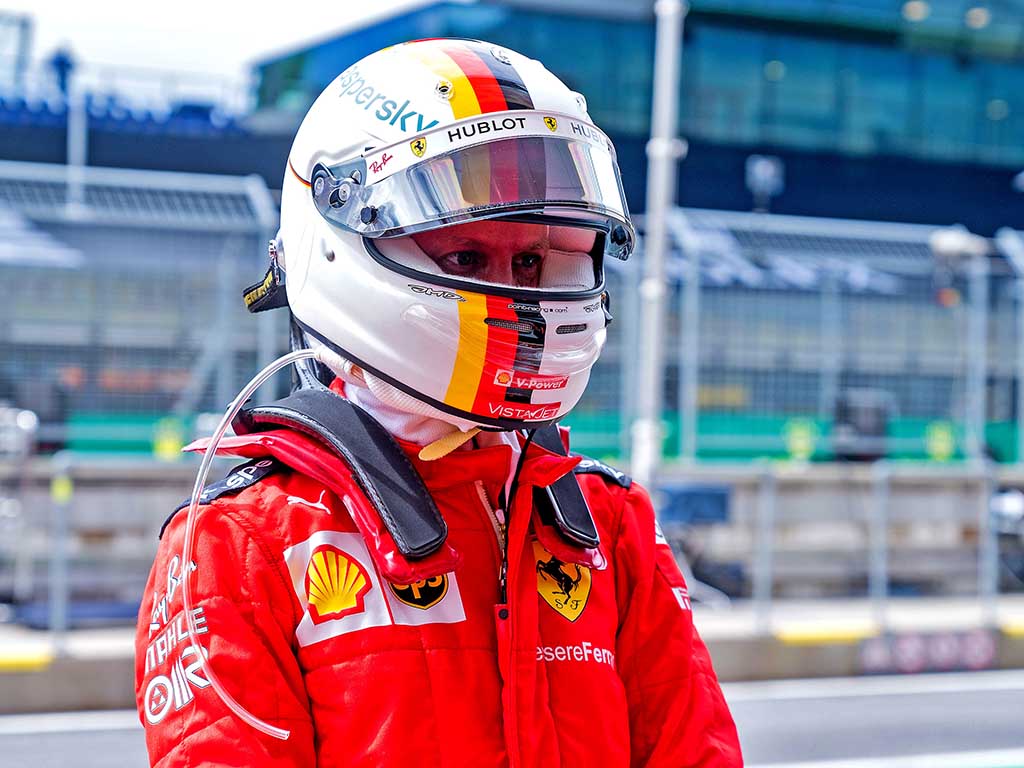 Jenson Button, like many others, has been left baffled by Mattia Binotto's reasons for deciding not to offer Sebastian Vettel a new contract.
The original statement made by Ferrari upon confirmation of Vettel's imminent exit said that the decision was a mutual one between both parties but, as the season finally got underway in Austria, Vettel told the real version of events.
"It was obviously a surprise to me when I got the call from Mattia [Binotto] when he told me that there was no further intention for the team to continue [with me]," he said.
"We never got into any discussions, there was never an offer on the table and therefore there was no sticking point."
Binotto confirmed this to be actually true, before then saying the reasons for the change of plan with Vettel was because of the pandemic and subsequent extended break.
"Seb was our first choice," Binotto confirmed.
"What happened since then, with the virus and pandemic situation which changed the entire world, not only motorsport in F1.
"The budget cap has been changed, it is a lot more strict, the regulations have been postponed from 2021 to 2022, which is important to us.
"Cars have been frozen or almost frozen for 2020 and 2021 so the entire situation has changed, and on top of that the season had not even started.
"So there had been no opportunity, not even for Seb on track, to prove how much he was motivated to drive for Ferrari, which has been unfortunate for him."
Celebrate the return of F1 with 25% off annual F1 TV subscriptions! Click here to subscribe
It has left Button scratching his head.
"It's a very strange excuse, the pandemic, because he just cut him off and said 'your services are not needed next year'," Button told Sky Sports F1.
"This is a four-time world champion, and he has been winning races for Ferrari over the years. For me, he did a reasonably good job last year. He made some mistakes that a four-time world champion wouldn't normally make.
"You could say he could have done a better job in certain places, but who knows.
"He is an extraordinarily good driver that made some mistakes that maybe he shouldn't have made last year, but his team-mate also made some mistakes he shouldn't have made last year.
"It just seems very strange to decide so early on, before the season has actually started they're not going to have him in the car for 2021.
"It doesn't help anyone making that decision now, it really doesn't because Ferrari has got a whole year now with a driver that's going to be out of the door at the end of the year," added Button.
"He says he's going to listen to team orders, which he might do, but when he comes to the last race and he's leading, is he going to give it up? No."
Follow us on Twitter @Planet_F1 and like our Facebook page.