Button questions Ferrari's 'strange' deal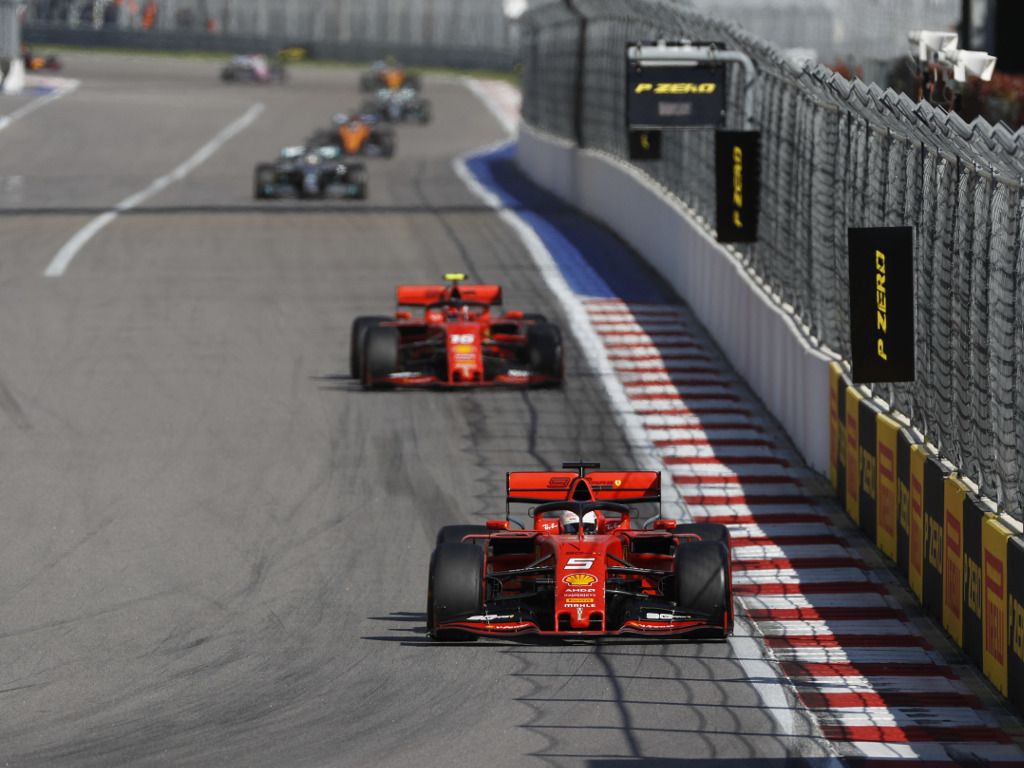 Jenson Button doesn't understand why Ferrari expected Sebastian Vettel to hand the lead over to Charles Leclerc in Russia, saying it was a "strange deal".
Ferrari tripped up over their own strategy at the Sochi Autodrom on Sunday when a pre-race agreement imploded.
Leclerc started the grand prix from pole position and agreed, pre-race, to give his team-mate Sebastian Vettel a slipstream, helping the German overtake Lewis Hamilton.
The slipstream was so good that Vettel also overtook Leclerc to lead the grand prix.
Leclerc then expected Vettel to hand the lead back to him only for the German to pull out a small advantage and refuse to give it up.
While Leclerc went on about respecting agreements and Ferrari spoke of swapping positions, Vettel continued to lead until such a time as he was undercut by Leclerc in the pit stops.
Unfortunately for the Monégasque driver, his chances of taking the lead were then undone by his team-mate's retirement and the VSC that followed.
Button, though, says he never understand the Ferrari strategy from the word go.
"I don't get why they had a deal in the first place," the 2009 World Champion told Press Association.
"I find it very strange that Sebastian had to give the place back.
"Ferrari have overthought it.
"It is such a strange deal to have.
"If Seb gets past, he gets past, and Ferrari wins.
"It's just a very strange situation to be in."
Follow us on Twitter @Planet_F1 and like our Facebook page.