Callum Ilott has described how the Formula 2 tragedy at Spa in 2019 "helped to change my values" as a racer and a person.
The Briton was racing in the F2 series, for the Sauber Junior Team by Charouz, when Anthoine Hubert lost his life in a horrific crash at Raidillon in which Ilott's team-mate, Juan Manuel Correa, was seriously injured.
A highly popular figure, Hubert had grown up and competed in karting with several of the current F1 racers, perhaps most closely with his compatriot Pierre Gasly, and was expected to have a very bright future.
That sombre weekend in Belgium left a big impression on Ilott and as he continues his career in motorsport, the 22-year-old Briton has described exactly the mark it has made.
"To satisfy my own mental state I spent that whole evening and the next day analysing what had happened," said the Ferrari Academy Driver in an interview with Adrian Flux.
"In my mind, I almost completely understood why it had happened and it felt easier to accept it.
"I go through it and piece it together. I'd lost a good friend and my team-mate was fighting for his life. It was an ongoing process to deal with it.
"You can't change what happened but he (Anthoine) had changed me – not because of the accident but because of how he was, how he influenced people, and I took quite a few lessons from him. I took it upon myself to make changes, inspired by him.
"Everyone says 'you're doing it (racing) for him', but I'd rather take the lessons he gave me as it's a greater impact than doing it for him.
"It can happen to anyone and you have to take every chance and moment you get in life – that was one of the lessons I took. It helped change my values and understanding of some things."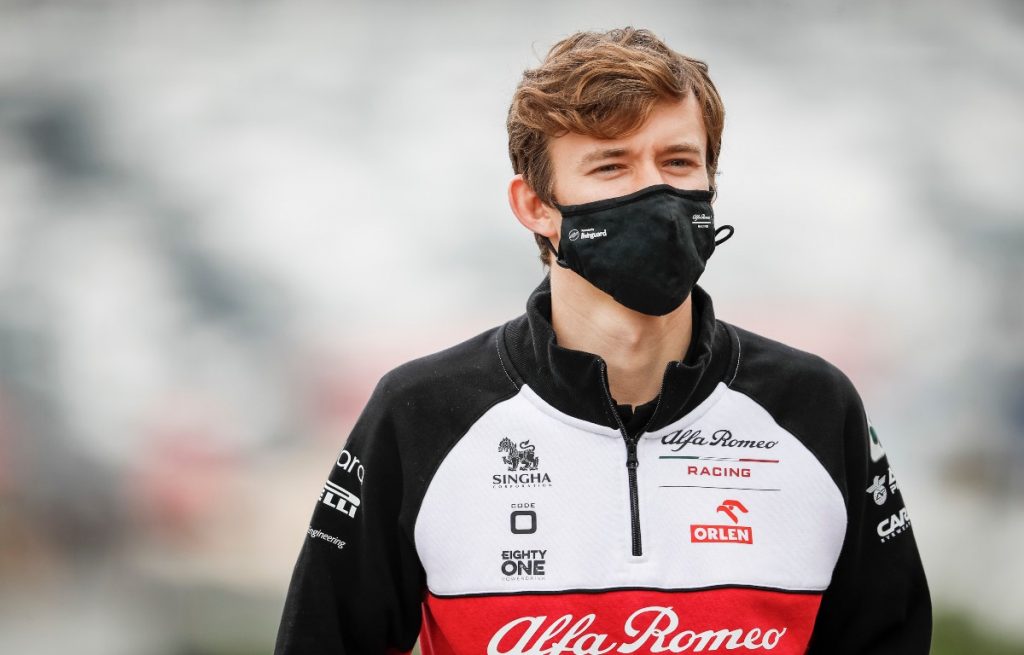 Ilott, who recently made his IndyCar race debut, knows what it is like to be involved in a heavy crash as he experienced one when testing an Alfa Romeo F1 car at Barcelona only a few months before Hubert's fatal accident.
"You have to crack back on," said the runner-up to Mick Schumacher in the 2020 F2 Championship.
"Whilst you've got time you can feel sorry for yourself and punish yourself. It can be a greater lesson than moving on.
"For one week, I don't think anyone could really talk to me. Physically I was almost completely fine, I had a bit of pain in my back, but it was all mental. To me it was more related to my career.
"It was a big moment to have and then to have that end result, crashing, so I was more worried about my career.
"In one or two weeks I was back in Formula 2, it was a distraction to get going again.
"You can get out of the spiral and get on with what you're doing. You learn your lesson and take the best side of it."