Can Fernando Alonso get back among the elite?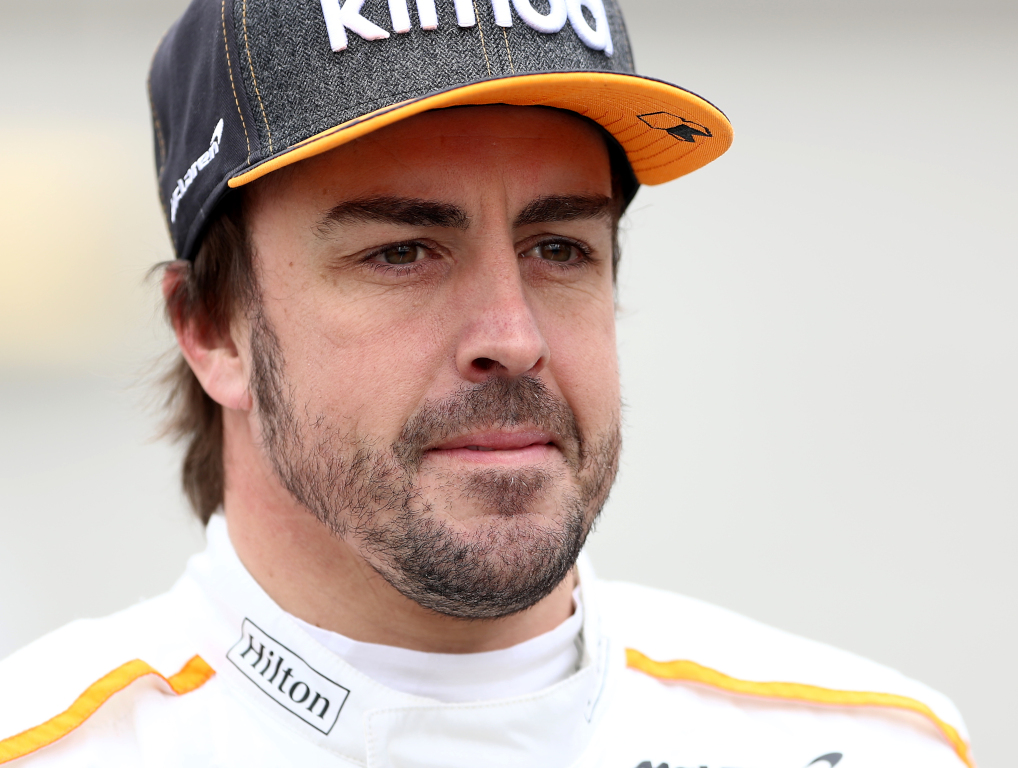 One of the most significant pieces of motorsport news sees the return of Fernando Alonso to F1 in 2021. The veteran Spanish driver has returned to his old team after a break from the sport and both parties are excited about the future.
Together, Alonso and Renault delivered two World Drivers' Championships in 2005 and 2006 but since then, the dominance of the Mercedes team, led by Lewis Hamilton, has taken over. Despite that, the news has been met with optimism but does the popular Spaniard have a chance of claiming his third championship at this advanced stage of his career?
All Change
With Daniel Ricciardo moving to McLaren in 2021, Renault had time to fill the vacancy and they returned to an old colleague. Alonso had left Formula One at the end of the 2018 season but had made it clear that the door was always open to a return. He's been relatively quiet in the interim, taking part in isolated endurance races, but clearly he felt the time was ready to get back in with motorsport's elite.
Alonso will turn 40 during that 2021 F1 campaign and he will certainly bring experience back to Renault. Teammate Esteban Ocon can benefit from being inside the same camp and it's a big coup for the French unit.
He's a popular pick for F1 fans who are eagerly anticipating his return but can Fernando Alonso make a serious challenge for a third drivers' title or is he just here to make up the numbers on the grid?
Renault's Returns
Current indicators wouldn't seem to be that encouraging for Alonso supporters but there are reasons why many feel that the current landscape is due to change. At the end of the 2019 F1 season, Renault had dropped to fifth in the Constructors' Championship. That result represented a fall from 2018's fourth place as Mercedes continued their dominance at the top of the tree.
Early exchanges in 2020 suggest that little will change in this season. The first three Grand Prix were won by Mercedes drivers as Lewis Hamilton and Valtteri Bottas started to pull clear of the chasing pack.
As for Renault, Daniel Ricciardo returned two eighth place finishes after retiring in the first Grand Prix in the campaign while Esteban Ocon recorded an eighth and a 14th either side of a retirement in the Styrian GP.
Those aren't encouraging stats and anyone betting online will find that the bookmakers have effectively ruled anyone other than Mercedes out of the running in the Constructors' Championship market.
The German manufacturer leads the way with prices as short as 1/200 while Renault are among the also-rans at 2000/1 and higher. That's a gloomy picture but respected observers feel that the future for Renault and Fernando Alonso is much brighter.
Serious Support
Former World Champion Jenson Button is among those who believe that Alonso can still be a title contender in his 40s. Button drove with Alonso at McLaren and he has previously said that the Spaniard was the best teammate he had ever had.
Speaking in November 2019, Button described Alonso as being fast, competitive and someone who was completely committed once inside the car. On hearing the news of his former teammate's return to Formula One in 2021, Button felt certain that he could be challenging for titles once again.
A competitive nature is clearly an asset but, given Renault's return and Mercedes' ongoing domination of the sport, is a third world title merely a vain hope? The key, according to supporters of Fernando Alonso lies in the rule changes that are set to come into force at the start of the 2022 season.
Level Playing Field
Organisers of F1 realise that they need to keep attracting new viewers to the sport. In recent years, they have worked hard to bring Formula One into new territories and the original 2020 calendar had seen a return to the Dutch Grand Prix while Vietnam joined the GP family for the very first time.
Additional attendees will help to swell the sport's profile but the procession of Mercedes and Lewis Hamilton, impressive as it is, means that new fans are tough to attract and some existing fans are starting to turn off. As a result, the rule changes which were originally intended to come in ahead of the 2021 campaign are now set to address the concerns.
Significant changes to car design and the introduction of financial restrictions should have the effect of levelling the playing field for all teams. While the design regulations have been postponed, the cost cap remains in place for 2021 so teams such as Renault may well see early benefits.
At the Wheel
In summing up Fernando Alonso's chances of landing a third world drivers' championship, Jenson Button also suggested that his former teammate should be involved in the future development of the Renault car. That vast experience can be channeled in many ways and perhaps that element of design is one reason why Alonso is now on board with the French manufacturer.
Time will tell if Fernando Alonso can be truly competitive in F1 once again but those changes mean that he has a definite chance. Above all, it's great to see him back and it will be fascinating to see how one of the most popular drivers in recent memory fares on his return to the track.