F1 CEO Chase Carey remains mindful of stretching the calendar too far, but does see room for "a couple more" races.
In 2020 the addition of the Dutch and Vietnam GP's will see the season increase to a record 22 races, earning some criticism from the F1 paddock for the extra workload it will put on staff.
But Carey, who was installed as CEO of the Formula One Group when Liberty Media purchased the sport in 2017, sees room for "a couple more" races on top of the schedule.
"Demand [to hold an F1 race] has continued to be a real positive, really across the world, the number of places interested," insideracing.com quote him as having told MotorsportWeek.com.
"We have a pretty full calendar and long-term contracts, there are limits to what we can do but we do think there's opportunity.
"22 [rounds] is a pretty full calendar but we do think there's room still to add a couple.
"We want long-term partnerships, but just as we changed this year, we will add races and we will selectively probably end up dropping races.
"There's a couple of issues we touched on in the past about races we inherited, with agreements we inherited which clearly were not reflecting the value we feel should be."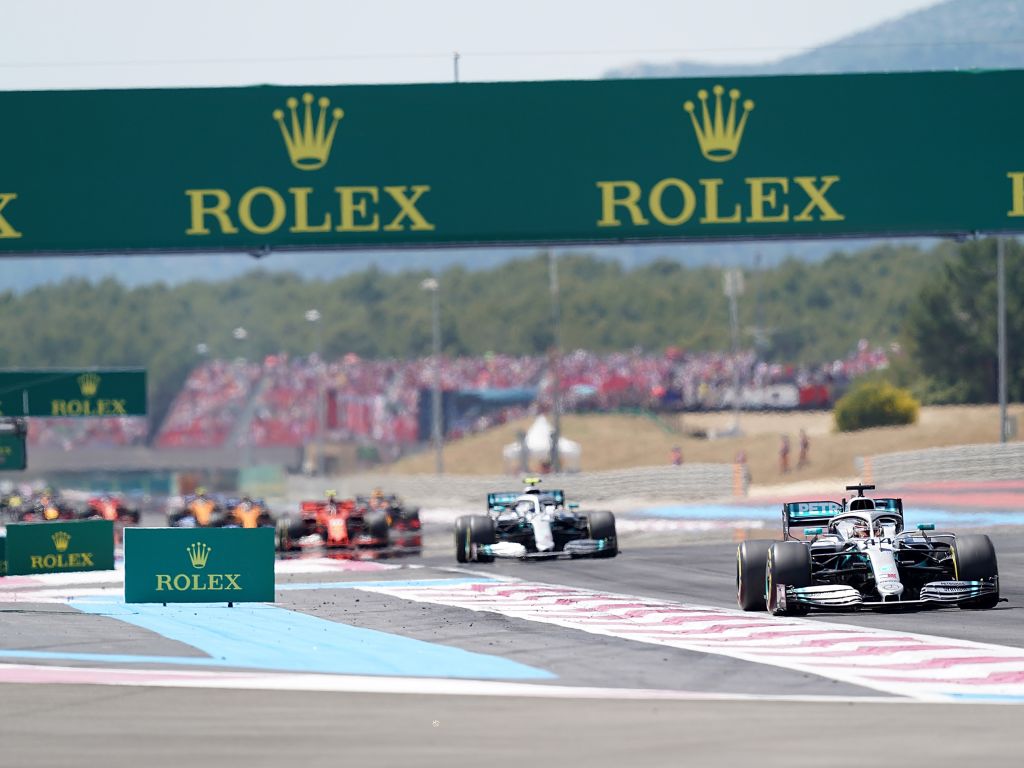 Carey also told Motorsport.com that F1's efforts to gain more sponsors is on a "steady rise".
"Our cupboard was pretty bare, because we didn't really have a sponsor group," he said.
"We hadn't created any tools. We hadn't created capabilities to tell the story of F1, to create some excitement.
"We have some momentum today. We've had attendance up, we've had viewership up, we've got a good story, we've got new dimensions to the sport.
"And I think you need to tell that story, and you need to develop tools. Sponsors want partnerships that are more tailored uniquely to them. In the past signs on a wall worked fine, that doesn't work now.
"So we had to develop the array of initiatives, whether it's digital initiatives, regional feeds, virtual ads, fan festivals, all those types of opportunities to create tailored targeted opportunities.
"The traction with interested sponsors has been on a steady rise, we've never been busier. I've got a three page back list of sponsors we're engaged with. Obviously, until the sponsors are signed, deals aren't done.
"Certainly, I'd say we feel we have gotten progressively better, as we've gone along. So while it's been slower and harder than I would have planned it to be a couple of years ago, I think that in many ways is the nature of where we started, and we started really from ground zero."
Carey is confident that Formula 1 is a brand that "sells well".
"I think this is a sport which sells well, it's a unique sport with passionate fans, attractive fans, the sport differentiates from other sports, given it's marriage to technology, given the nature of the sport, the global aspect of the sport," he explained.
"And at a point in time where events in a world that is increasingly commoditised and fragmented, events that rise above are reasonably valued. So I think the interest and engagement we have has been on a steady rise."
But it isn't just F1 which must work hard to find sponsors, Carey believes in general creating "sponsorship arenas" has become harder.
"I think in general for almost anybody in the ad market that isn't Facebook or Google, the broadly defined advertising market, whether you're television or God forbid, print, radio, even other digital players – certainly sponsorship arenas I think are tougher than it was a few years ago," he admitted.
Follow us on Twitter @Planet_F1 and like our Facebook page.