Carlos Sainz wants to be in the 2023 World Championship fight 'from the start'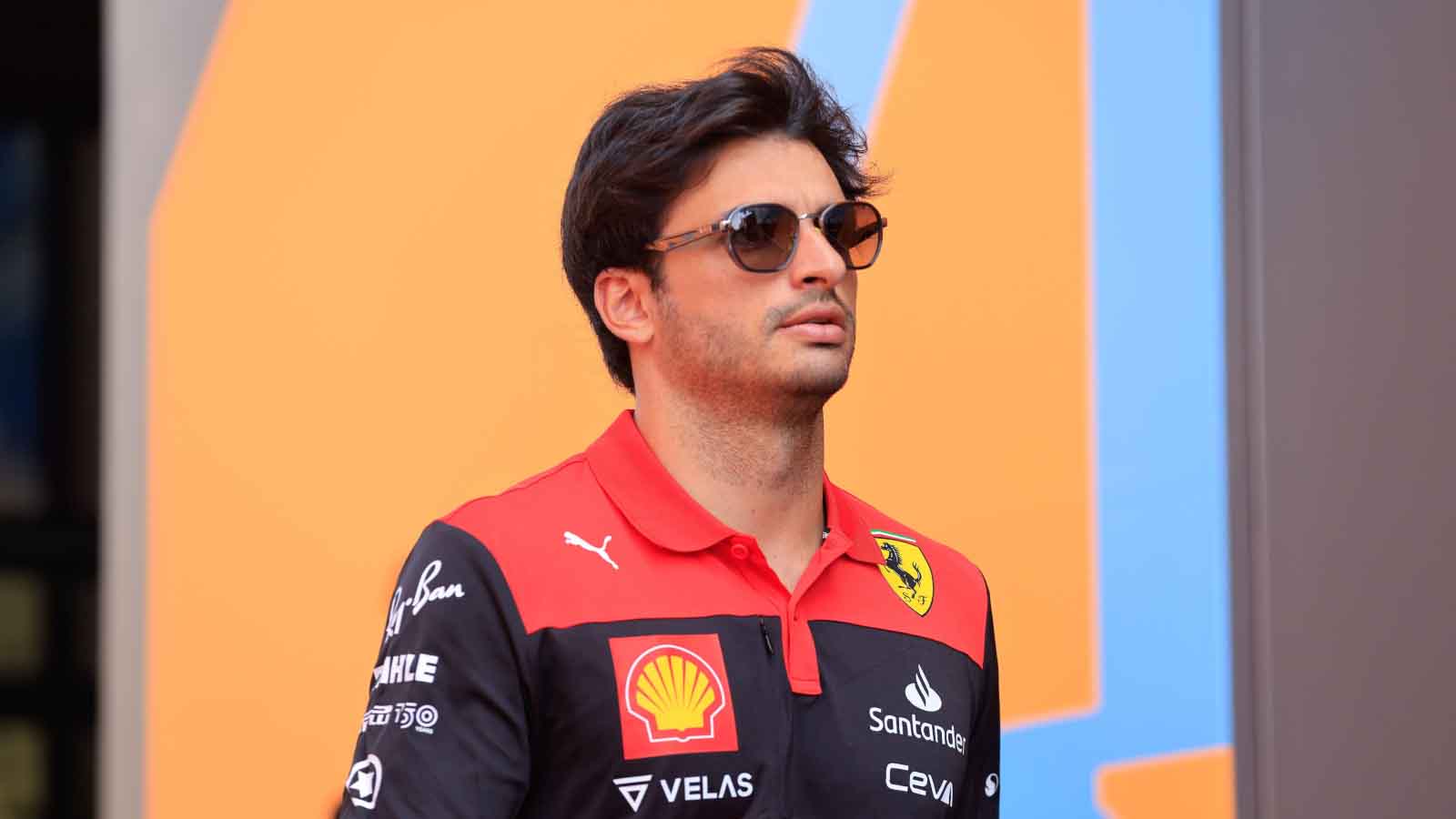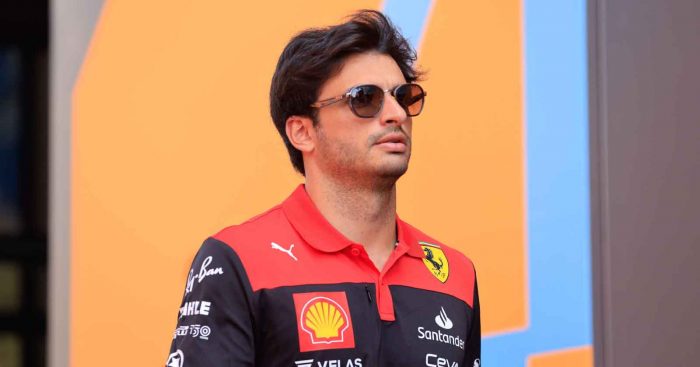 Carlos Sainz has stated his goal for 2023 is to be in the title fight "from the start" having seen his candidacy quickly ended in 2022.
Of the four Red Bull and Ferrari drivers fighting for the Drivers' Championship, it was Sainz who was first to fall out of the running. He is currently P5, having slipped behind Mercedes' George Russell, and has not finished higher than third since his win at Silverstone.
He is on course to finish more than 50 points behind his team-mate Charles Leclerc having outscored him during his debut season at Ferrari, and is targeting a quick start to 2023 to ensure he does not find himself in the same situation this time next year.
Speaking to Spanish newspaper AS, Sainz said his goal was to fight for the championship from the opening race of the season in Bahrain.
"My goal is to be World Champion one day," the 28-year-old said. "I hope if there is a good car again next year, I can be in the fight from the start.
"Not to drop off in that first half because I know once I'm in the fight, I'm capable of staying in the fight. That will be the goal.
"We are working at Ferrari to get the car back and to improve as a team so that if the opportunity comes up again next year, we don't let it slip away."
At the age of 28, it was put to Sainz he is becoming one of the more mature drivers on the grid, but he did not have very far to look when it came to inspiration for longevity in the sport.
"I must be at a point close to that maturity, but then you see drivers like Fernando [Alonso] who reinvent themselves year by year and I think maturity as such never ends," said Sainz.
"Every year you spend in F1 you get better, you learn more. Yes, the eight years of experience helps, but I will keep learning new things."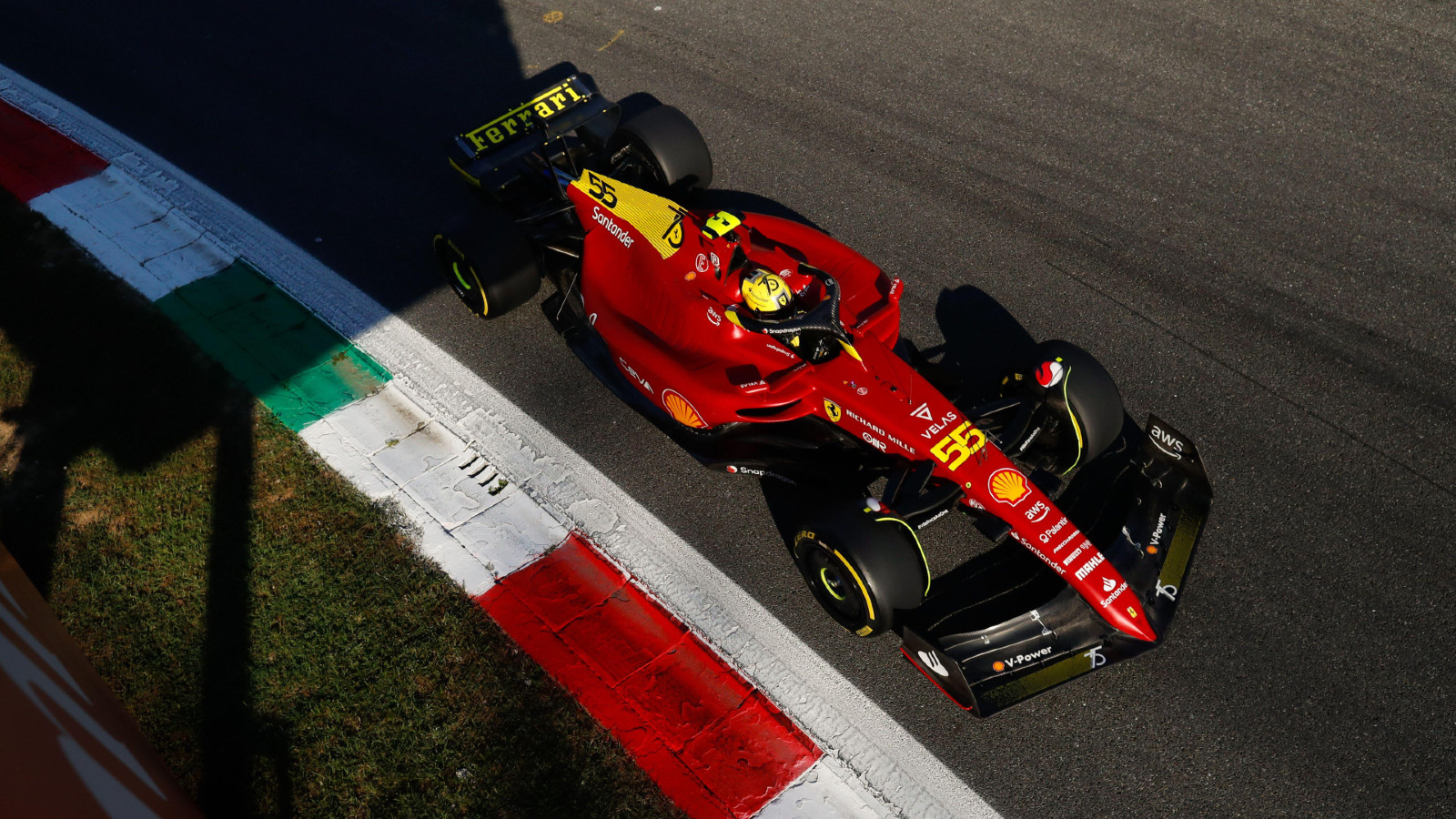 Even if it did not end in a Championship win, 2022 has been a memorable year for Sainz having achieved his first victory in the sport at Silverstone in July. Three months on, he admitted that race seemed like a distant memory now.
"Every time I think about it I smile, but in F1 only the last race counts in terms of reputation and the next one in terms of occupation," he said.
"I'm proud to be the second Spaniard to win a Formula 1 race, besides doing it for Ferrari and at Silverstone, and in the way it was done. But I just wish it could happen again as soon as possible."
Sainz even admitted he has not stopped to consider the achievement, having been so caught up in the "hectic F1 season".
"Once you've achieved it, and while you are involved in the hectic F1 season with all the races, it becomes normal," he added.
"It's funny because maybe in the winter I'll have more time to think about it and I'll feel differently. But right now…because every race is a chance to win, I'm not worried about what happened at Silverstone.
"Yes, when I'm older and not as competitive as I am now, and I'm more in 'thinking mode', I'm sure I'll look at it that way."
Numbers show both the start and finish need work from Carlos Sainz
As we look back on the 2022 campaign, it is easy to think of it now as just the Verstappen vs Leclerc fight, but there was a point during the campaign when it genuinely looked like there could be four drivers fighting for the crown.
Sainz started with a podium finish but soon all three of the other contenders had begun to move clear of the Spaniard. By the end of the Monaco Grand Prix, he was 67 points behind leader Verstappen and by the the summer break, it was over 100.
Looking at the numbers, it is clear why Sainz has targeted the start of the season as essential to any title push. In 2022, he averaged 10.8 points in the first six races and, for comparison, Verstappen averaged 18.3 in the first six, Perez averaged 14.2 and Leclerc averaged 17.3.
Sainz improved in the seven races up to the summer break with an average of 13 points, which was only bettered by Verstappen's 18.3, but since the break his form has returned to close to what it had been at the start of the campaign.
He has averaged only 9.2 points (admittedly including a DNF in Japan but even if you were to remove that race, it would only be 11.5) which is far lower than his competitors.
So while Sainz is correct in his assessment, his run in the final stretch of the season can also not be ignored.
Read more: Carlos Sainz says criticism in Ferrari's number '1' debate was 'frustrating'