'Ferrari line-up has experience despite our ages'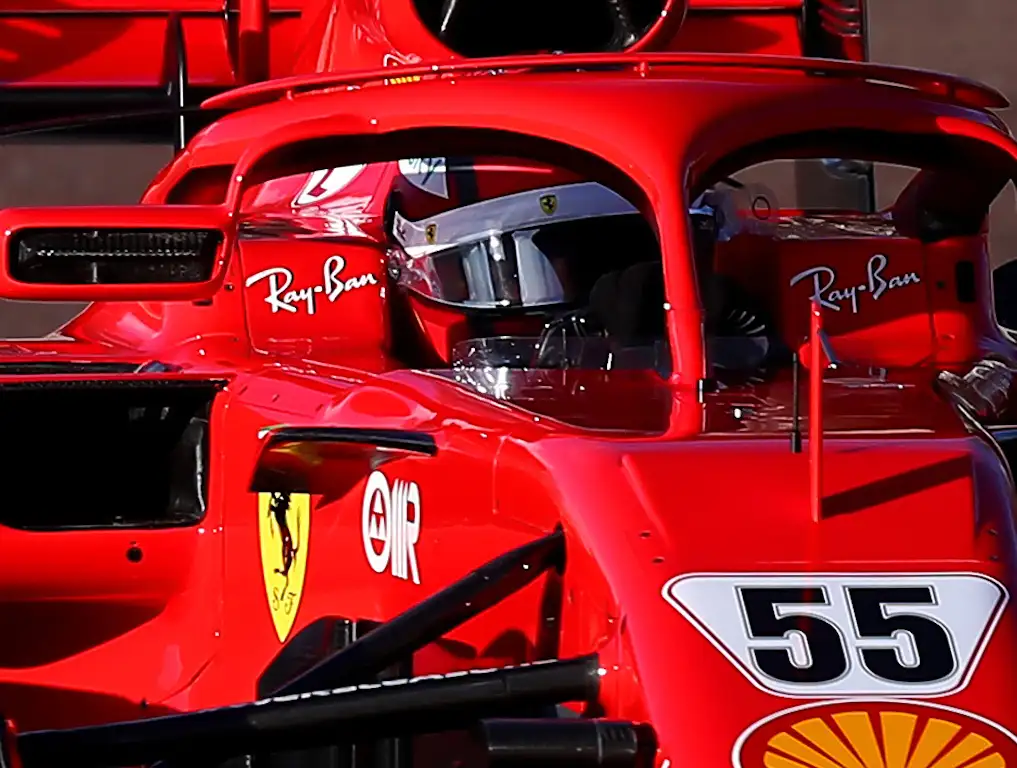 Making up half of Ferrari's youngest ever line-up, Carlos Sainz says that is not an issue as both he and Charles Leclerc have experience.
Sainz at 26 and Leclerc at 23 years of age is the youngest line-up Ferrari have ever fielded in Formula 1.
The duo, though, have nine years of experience between them.
Sainz made his debut in 2015 with Toro Rosso before moving on to Renault and then McLaren, while Leclerc arrived on the grid as a Sauber driver in 2018 before joining Ferrari the following season.
"To be honest, I don't think age on its own is such an important factor," Sainz explained to the official Ferrari website.
"If anything, experience in this sport is more valuable than age. Obviously the older you are the more experienced you get, but even that is not a guarantee that you will be faster.
"I'm only 26 years old but I've already done six seasons in Formula 1 and have driven for three different teams before joining Ferrari.
"Charles is 23 years old but is about to start his fourth season in Formula 1 and his third year with the team, so he knows the car and his way around Maranello perfectly.
"My point is that, despite being the youngest pair of drivers at the Scuderia in many years, we are not rookies anymore and we understand the importance and responsibility of driving for Ferrari.
"I really look forward to that responsibility in a good and positive way and I'm sure that, together with Charles, we bring motivation, passion and hunger to the team."
Morning run ☀️@Carlossainz55 #essereFerrari🔴 pic.twitter.com/Fch8yns1Qo

— Scuderia Ferrari (@ScuderiaFerrari) January 28, 2021
Check out the new 2021 collection on the official Formula 1 store!
Sainz arrived at Ferrari on the back of one of the Scuderia's worst seasons ever.
While last year his then McLaren team finished third in the Constructors' standings, Ferrari were never even in the fight for third and finished a disappointing P6.
Sainz has "full confidence" the Italian stable can fight back.
"Every single team goes through difficult moments at some point, it's part of Formula 1," he said. "What really matters is the ability to bounce back.
"History shows that teams that won in the past are capable of being competitive again. Ferrari are the most successful team in the history of our sport and there is a reason behind that.
"If there is a team on the grid that can fight back to the top, it is Ferrari. I have full confidence in the project and, even though the process might take some time, I'm sure the team will eventually return to its winning ways.
"What you can be sure of is that I will give my absolute best to help shorten that process as much as possible."
He added: "Since the very first day I started racing, I only had two targets in mind – to become a Formula 1 grand prix driver and to win the World Championship.
"After achieving the first one, all of my focus and efforts are invested in trying to achieve the second target and there is no better place than Ferrari to go for it.
"The ambition is to help create a winning team, bring the Scuderia back to the very top where it belongs and win the World Championship."
Follow us on Twitter @Planet_F1 and like our Facebook page