Only 0.4s shy of the Italian GP win, Andreas Seidl says Carlos Sainz's Monza podium is the reason "why the red team" went for him.
Sainz will be leaving McLaren at the end of this season, heading to Ferrari to partner Charles Leclerc for at least two years.
The announcement was made before the start of the season with McLaren confirming Daniel Ricciardo as Sainz's replacement.
Despite Sainz's exit, McLaren insisted at the time that they would not play favourites with the driver that is staying, Lando Norris, and would give the Spaniard their full backing.
Together Sainz and McLaren raced to the podium at the Italian Grand Prix, the driver perhaps just one lap short of mounting a serious challenge for the victory.
Sainz crossed the line 0.4s down on race winner Pierre Gasly.
His team boss, Seidl, says it was a result that showed what Sainz can do and why Ferrari signed him.
"From the first lap onwards Carlos was impressive," Seidl Motorsport Week.
"It's also not a surprise for us because we know what he can do, and it's also clear there's a reason why the red team [Ferrari] went for him, as they believe in him as well!
"It was a strong weekend for Carlos from the first outing onwards, he had a lot of strong weekends already this year.
"In the end, he's the hero behind the steering wheel that had to pull it off and he did it. He did great starts, great restarts, great overtaking [manoeuvres], and in the end, he deserved this great finish."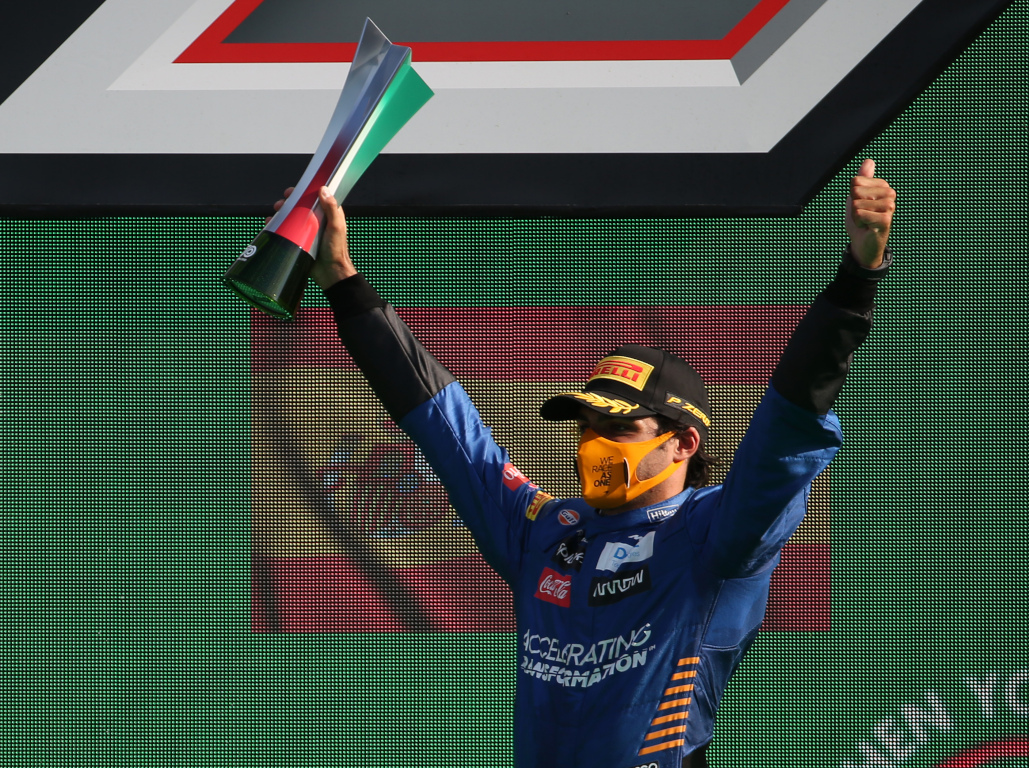 Get your hands on the official McLaren 2020 collection via the Formula 1 store
Sunday was the closest Sainz had ever been to a race win in Formula 1, but the driver feels he has "nothing" to prove despite falling short on the day.
"Nothing," he told AS.
"What I am left with is to try and keep demonstrating. The speed, the ingredients are there, but you have to keep fighting, keep improving as a driver, keep being self-critical.
"Then, when you get a race as good as the one in Monza, you also have to admit that it was a good day and you couldn't do more.
"If we have missed the victory it is due to circumstances, but honestly I don't think what else I have to show.
"Also, Ferrari has signed me. I don't have to say or do much more once Ferrari has their eye on me."
Follow us on Twitter @Planet_F1 and like our Facebook page.