Carlos Sainz hits 'zombie state' as F1 drivers battle jet lag ahead of Australian GP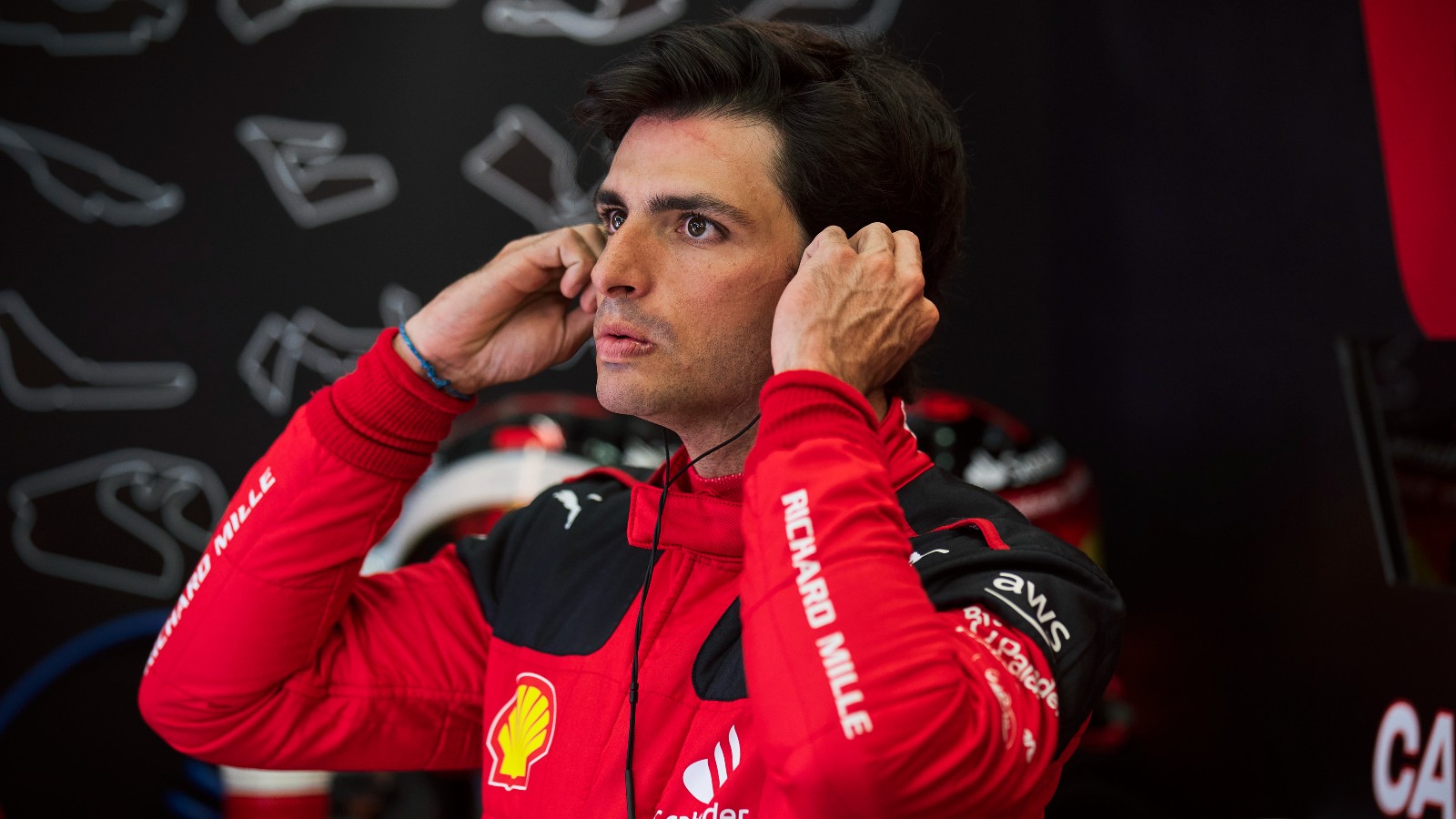 Formula 1 drivers will all have their own ways of dealing with jet lag as they shift to a completely different time zone for the Australian Grand Prix, and Ferrari driver Carlos Sainz offered insight into what he does to try and combat the change as best he can.
As some of the most well-travelled people in the world, Formula 1 drivers will know all about changing time zones from race to race as their brains adjust to being in a new country every time a grand prix weekend comes around, and as someone in his ninth season in the sport, Sainz has had plenty of attempts at getting his head in the right space for the nine-hour time shift from Central European Time to what it will be in Melbourne.
With plenty of time to spare on the plane, the Ferrari driver gave a look behind the scenes at what he does to try and get over the worst of jet lag before he even lands in Australia.
"I have to stay awake during this 1st flight so I'm going to explain how a good jet lag plan works when you travel to Australia," Sainz wrote on his Instagram stories.
"1st flight 7 [hours] to Dubai: tough one, it's 8am in Melbourne so it's important NOT to sleep. Plenty of caffeine is allowed but most importantly, plenty of light exposure.
"Keep the reading lights on, watch a film and entertain yourself, quick visits to the bar to have a few conversations with your colleagues work also. It's 22.30 in Europe so it will not be easy."
PlanetF1.com recommends
Christian Horner blasts rival team for 'underhand' sponsor plot after cost cap breach
'2023 is worse than last year for Lewis Hamilton, must dig deep to keep motivation'
Eddie Jordan: 'I actually blame Fernando Alonso' for not winning more titles
Then after his first flight landed, he reminded his followers that there is still a long way to go not just in terms of flying, but for it to be a sensible time to sleep at his destination.
This leads to an inevitably sleep-deprived feeling that will only heighten him wanting to get some long-needed shut-eye when he eventually arrives in Australia.
"2h stopover in Dubai: probably in a zombie state after staying awake all night but it's important to keep making an effort, never sleep and focus on staying in bright places with plenty of sun or artificial light. Have your last bit of caffeine if [it] helps. It will be 7am in Europe, afternoon in Melbourne."
Further shorter updates followed, including a snapshot of him watching a film in the middle of the night and sunrise on the other side of the world with a simple caption: "Surviving."
There will be a few days for the Ferrari driver to recover before he takes part in the Australian Grand Prix next weekend, with the race set to begin at 3pm local time in Melbourne on Sunday 2 April, which will be 6am in London.
Sainz heads into the weekend after finishing fourth and sixth in Bahrain and Saudi Arabia respectively, with Ferrari keen to try and reduce the deficit they currently face to Red Bull at the front of the field.