Sainz 'far from happy' as PU issue causes DNS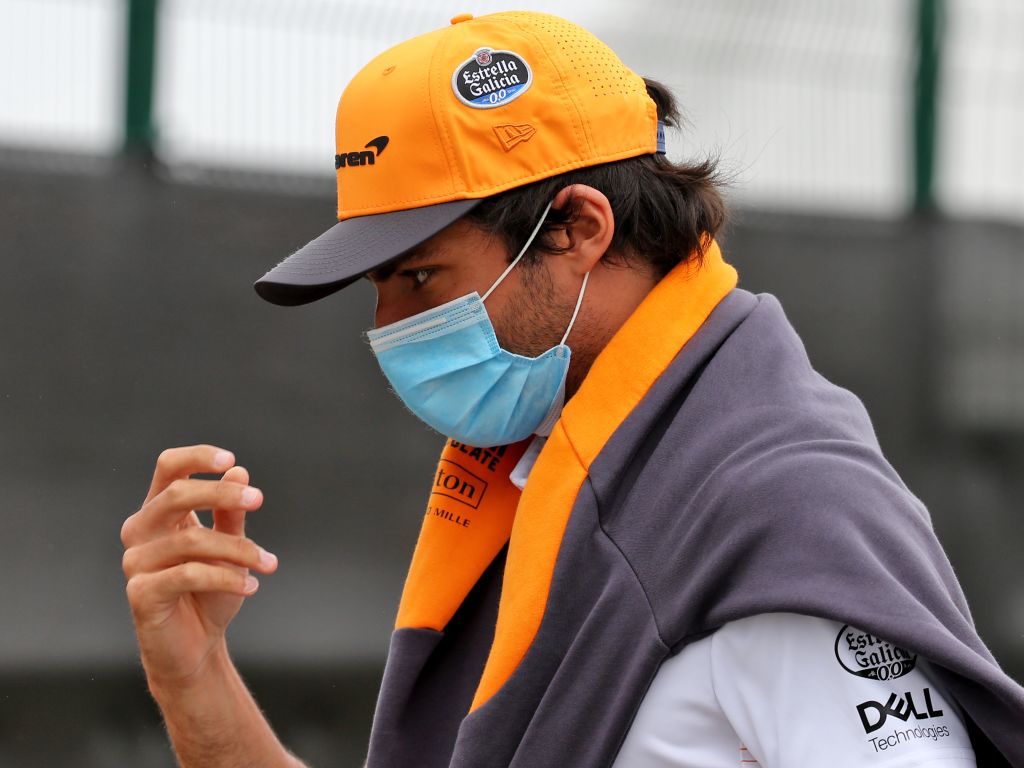 Carlos Sainz wasn't in high spirits after a power unit problem meant he failed to start the Belgian Grand Prix for the second year in a row.
After a strong qualifying session yesterday in which he managed to finish P7, Sainz headed into race day with high hopes of beginning to catch his team-mate in the standings.
However, those hopes were quickly dashed when, on his way to the grid, a puff of smoke left his engine. It soon was identified as an exhaust issue and the team were forced the retire the car.
"In the second lap on my way to the grid I started selling something not quite right on my car," the McLaren driver said in the paddock.
"And then I started hearing that the exhaust had broken so I went into the pits and then we found out that there was actually a Power Unit issue that generated an exhaust blowout.
"It's the second consecutive year that I'm not even able to start the race at Spa, my favourite track, so you can imagine that I'm happy."
Head on over to the Formula 1 store for all your official Carlos Sainz merchandise
The DNS is the latest in a long line of bad luck that Sainz has had this season. To make matters worse, his team-mate Lando Norris has had no such issues and finished in P7 to open up his lead over Sainz to 22 points.
While his struggles are frustrating him, the Spaniard is keen to move on.
"Having started from P7 and seeing how the race unfolded, we definitely missed a very strong chance to score big points and get a good result. So, I'm very far from happy," he said in McLaren's official race report.
"It's the second engine with issues this year and the frustration of losing points again is very tough. I strongly feel this is not the season we deserve so far. However, we'll put it behind us and switch our focus to Monza tomorrow. We move on."
Sainz's mood won't be improved by the struggles of the team he'll be with next season, Ferrari. At one point during the race, cameras caught him shaking his head when he watched Sebastian Vettel be passed by an AlphaTauri on the TV screen.
With stable regulations for next season, he'll be preparing for another season of frustrations and setbacks out of his control.
Follow us on Twitter @Planet_F1 and like our Facebook page.