Carlos Sainz reprimanded by the stewards ahead of Italian GP qualifying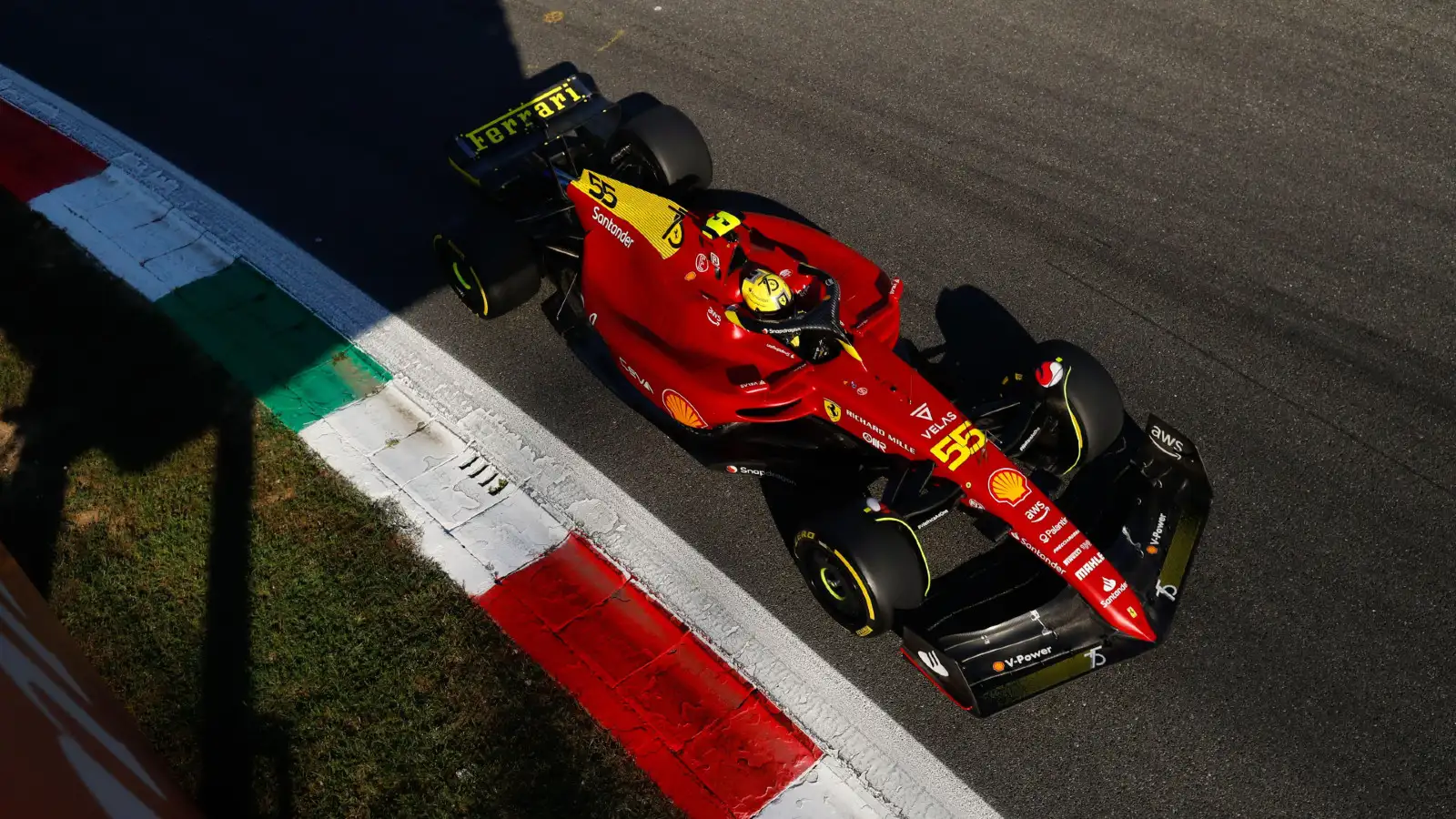 Ferrari's Carlos Sainz was summoned before the Italian Grand Prix stewards after a transgression during the final practice session.
Sainz was loitering slowly on the racing line approaching the first chicane at Monza as Alfa Romeo's Valtteri Bottas approached at full speed. The Finn was forced to take avoiding action, heading into the escape area as he swerved away from the Ferrari.
The stewards took note of the incident and summoned the Spaniard to visit them ahead of qualifying.
Sainz was summoned for an "alleged breach of Article 33.4 of the FIA Formula 1 Sporting Regulations – Driving unnecessarily slowly at 13:18".
After deliberations, the stewards issued their verdict and gave Sainz a reprimand for his driving. It's his fourth reprimand of the season, edging him closer to a grid penalty once five reprimands have been accumulated.
"The driver [Sainz] argued that he had to drive below 60km/h on his in-lap in order to cool down his tyres," read the verdict.
"The Stewards checked the telemetry of a number of other cars, including that of his teammate (Leclerc) and noted that the other cars were at least 20 km/h faster at Turn 1 than Car 55 (which at one point during this incident, was recorded at 50 km/h).
"The Stewards also considered, in possible mitigation, that the driver of Car 55 checked his mirrors no less than 6 times between the control line and the entry to Turn 1, however the fact remains that he drove unnecessarily slowly and as a result, a potentially dangerous situation was created."
Along with Sainz being given a reprimand, Ferrari were also given a warning for failing to give Sainz sufficient information in advance.
"The team is formally warned that it needs to be more alert in informing its drivers of approaching cars and that it is wrong to assume that cars will always do a cool-down lap after a push lap," the stewards said.
"In this case, the driver received no information at all from the Team about the rapid approach of Car 77 [Bottas].
While the Ferrari driver finished as quickest man on Friday, he will not be a challenger for pole position – Sainz is already set to start the race from the back of the grid after a power unit change that moves him on to his fifth unit of the year.