Sainz knows race retirements are more costly now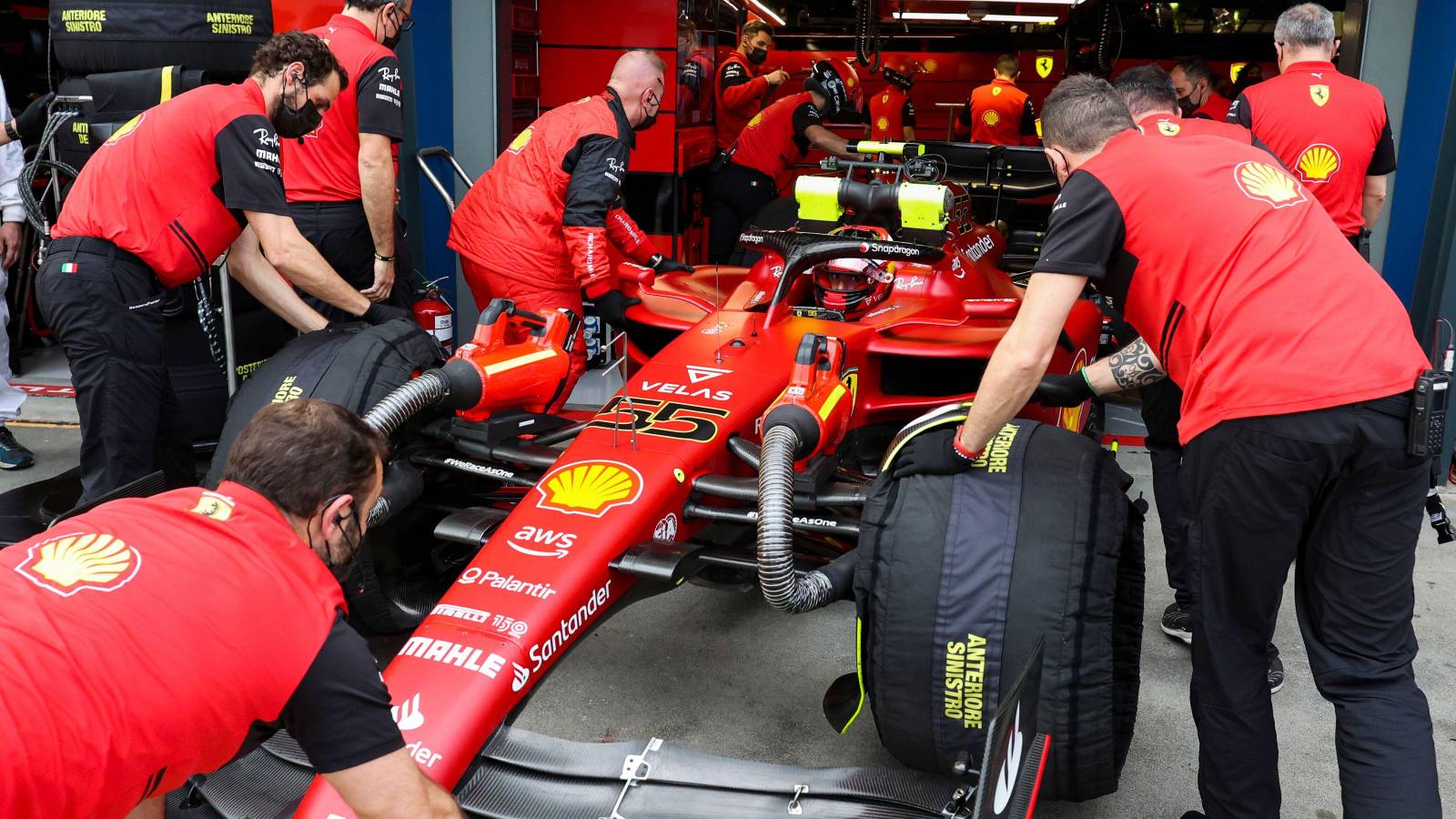 Given Ferrari's place at the front of the grid, Carlos Sainz knows the consequences of failing to finish are now more severe.
In 2021, Sainz's first season with Ferrari, he finished the season 5.5 points ahead of his team-mate Charles Leclerc, but at the start of 2022 it has been all change.
While Ferrari secured their spot as midfield leader in 2021, the Scuderia have now returned to the front of the grid in 2022 – but that lofty position has suited Leclerc much more than Sainz so far.
Leclerc has won two of the opening three races, the second of those a grand slam domination at the Australian Grand Prix, while at that event Sainz suffered a nightmare weekend that ended in the gravel as he crashed out on the second lap.
If Ferrari are to remain the pacesetters, Sainz knows he and the team must now be even more perfect as mistakes will carry more severe punishments.
"Charles is driving very well, he has understood this car very well and he's doing great things with it," said Sainz, quoted by Motorsport.com.
"Of course it's a great car, but I also believe he's putting together some very strong races and very strong performances.
"I was excited about qualy and the race, just to see how much progress I had made. But unfortunately it didn't happen.
"There was always going to be one race when things didn't go my way and when I would end up doing a mistake. So now the important thing is to learn from it.
"The important thing is just to come back to try and be more perfect and try to look into every single detail more because, with the car we have this year, I feel like every race you don't finish, you will lose a lot of points you could have scored."
Sainz had qualified P9 after the red flags following Fernando Alonso's crash ruined his first Q3 lap, while a problem with the car's starter meant he could not achieve the tyre temperature required on his final run.
The race start then went horribly wrong as Sainz dropped down the order, hindered by a late steering wheel change on the grid which he believed was not optimally set up for the start.
Looking to undo the damage, he went too hot into Turn 9, slid over the grass and got beached in the gravel at Turn 10, which meant race over.
Sainz was asked if it had been the worst weekend of his F1 career but while probably among the most disappointing, he felt actually he and the F1-75 were gelling nicely before everything went downhill.
The Spaniard then returned to the subject of needing to be more perfect in the races ahead, with 20 more planned.
"I don't remember exactly my other 100-and-something races in F1 so it's tricky to know if it's the worst one, but it's definitely a weekend that looked like it was going well," said Sainz.
"It looked like I was a lot more at home with the car and putting together some strong laps during the weekend.
"And all of a sudden, everything turned out to be probably just one of my most disappointing weekends. I'm not going to neglect it.
"The important thing is I learn from it, that we also learn as a team from it, to be more perfect, more strong, more robust in all of the aspects. And keeping in mind that with 20 races to go, anything can happen.
"We can only use the weekend as a booster to make sure we learn from it and we have a more perfect 20 races left."
Team boss Mattia Binotto has said Ferrari are investigating Sainz's issue at the start with his steering wheel, explaining that wheel and the one it replaced "should be identical" in terms of settings.
Sainz at risk of 'supporting role' for Leclerc
If Carlos Sainz doesn't start winning soon, he'll find himself in a 'supporting role' for his Ferrari team-mate, Charles Leclerc.