Sainz concerned about effects of positive test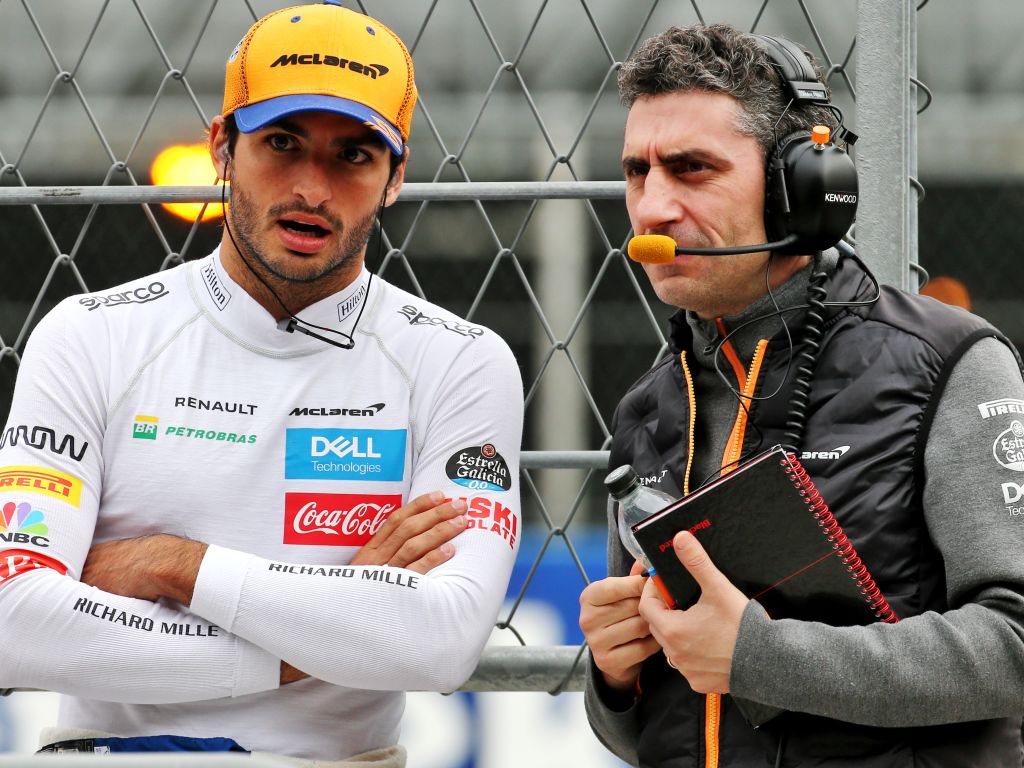 McLaren driver Carlos Sainz has expressed his concern about the effect one positive Covid-19 test could have on the whole team.
Formula 1 is finally back after a seven-month absence but not as we know it. The gates to the grandstands will be firmly shut and only a limited number of key personnel will be allowed within the Formula 1 paddock.
Strict health and safety measures, which include teams being in their own 'bubbles', will be in place throughout to try and limit any potential spread of the virus.
But, even with every precaution being taken, Sainz is still worried about the prospect of missing a race because of a positive test even if no symptoms are on display.
"You might have Covid-19 and you don't even know you have it and don't even have symptoms or someone in the team doesn't even have symptoms and they have it and you might miss a race because of that," Sainz told CNN Sport in an Instagram Live chat.
"And after four months of not racing and of wanting to go racing, suddenly you are perfectly well and healthy but you have tested positive for Covid-19 so cannot race in Formula 1, after four months, it would be a horrible feeling and something that I want to take care of not happening.
"You might as well get it from pure bad luck and you can't do anything against it, you just have to skip a couple of races because of that.
"But the worst part of it would be to feel perfect, feel like you feel now, have Covid-19 in your system or in your blood, and not being able to race."
Get your hands on the official McLaren 2020 collection via the Formula 1 store
Sainz has said the absence of the fans will be felt as soon as the track action gets underway in Austria, but it will not dent the motivation.
He added: "Those moments when you're doing the drivers parade when you see the full grandstand, those moments when you go into a track and you see everything full of fans supporting you, shouting out your name, it fills you with energy and good vibes.
"And not having that is going to be sad and for sure different. There's not going to be a lack of motivation. Motivation will be extremely high and we're going to be ready."
Formula 1 is almost back! Check out our preview video for the season opener in Austria: