Carlos Sainz says criticism in Ferrari's number '1' debate was 'frustrating'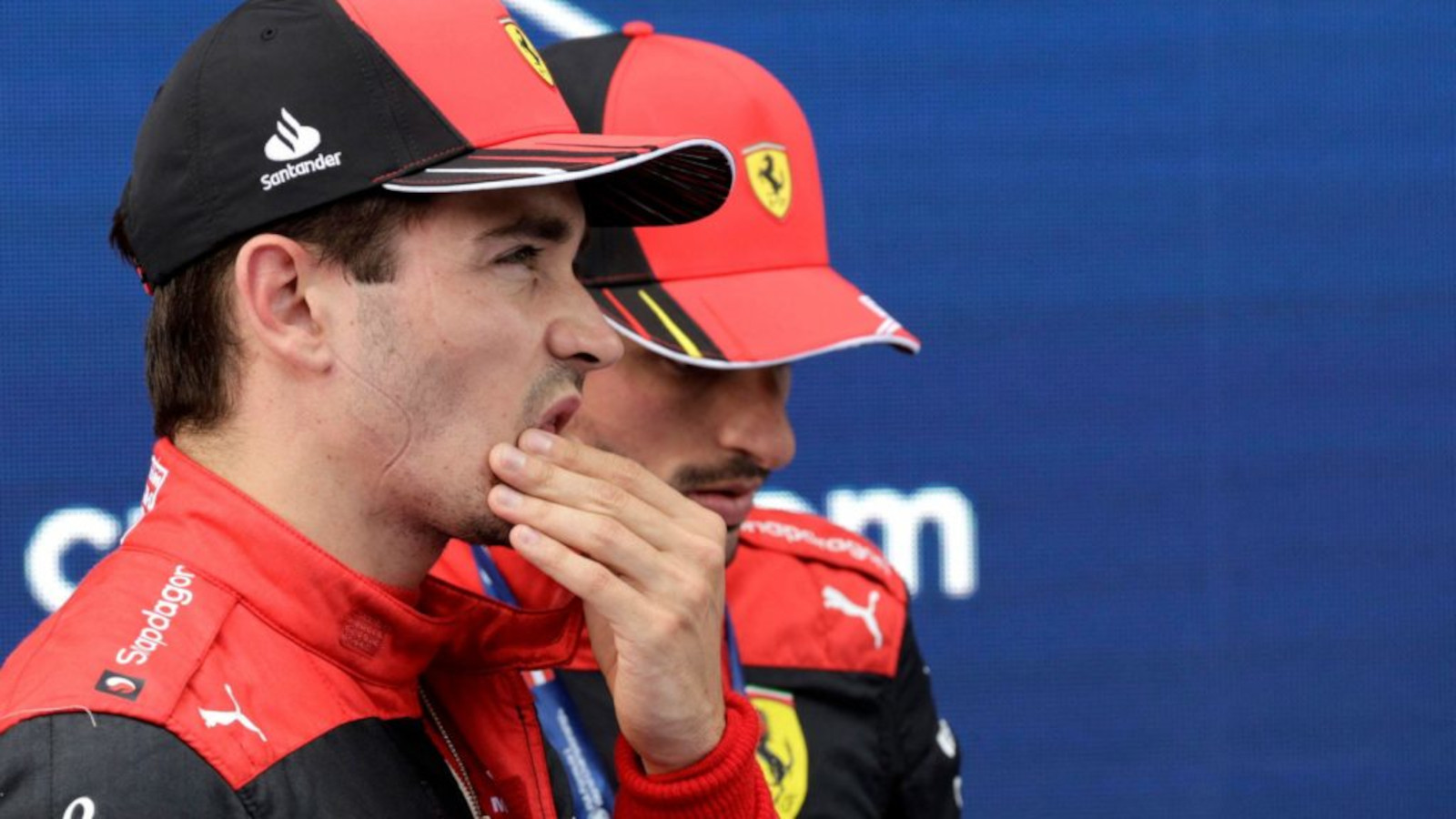 Criticised for not getting involved in the title fight, and then criticised again for doing just that, Carlos Sainz says it has been "frustrating" how the debate over Ferrari's number one driver has played out.
Charles Leclerc was the in-form Ferrari driver at the start of this season, the Monégasque driver 51 points ahead of Sainz after five rounds.
But with Max Verstappen closing in on Leclerc's lead, fans and pundits called for the Scuderia to back the then-championship leader as their number one.
Ferrari refused, adamant both drivers would be given equal treatment.
What followed were two retirements in three races for Leclerc, Ferrari feeling vindicated in their decision, but still commentators called for Leclerc to be named number one.
That hit hard at the British Grand Prix where the Scuderia's strategy meant Leclerc lost the win and Sainz bagged it.
"I can understand that after the first few races, Charles was clearly one step ahead in both qualifying and race pace," the Spaniard said in an interview with Spanish daily AS. "But in the middle of the season I improved a lot.
"I started getting into the fight more and it was kind of frustrating in a way because when I got into the fight it seemed like some people didn't want me there.
"I was criticised for not being there, and when I started being there some wondered what I was doing up front, letting Charles win everything.
"It was frustrating, especially from the press. They criticise me, but just when I was there fighting, they don't want me in front anymore. You saw I don't pay much attention to what is said out there."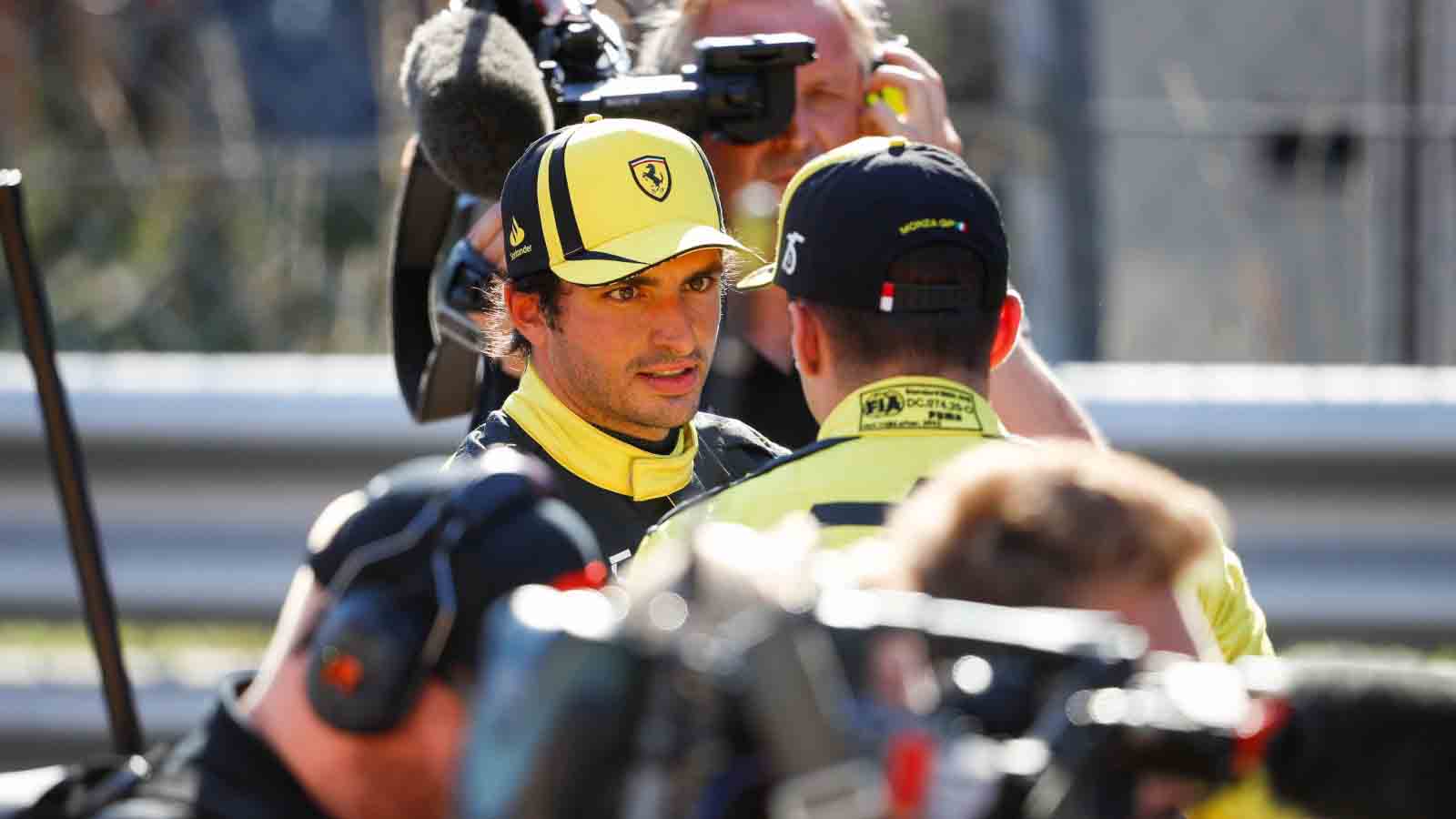 As the season continued, both Ferrari drivers fell further and further behind Verstappen, who secured six of the next eight wins after Silverstone to wrap up his second World title.
Ferrari have in Sainz and Leclerc one of the strongest line-ups on the grid, the Spaniard saying he feels at times critics would rather that not be the case.
"I think so," he said. "Also, Mattia [Binotto] and the team recognise it is a virtue, it is one of our strengths.
"But it is clear there was a part of the people who follow Ferrari who did not want, or do not want, there to be two drivers (at the same level).
"Perhaps it is a question for others because I'm convinced the best thing for the team is that we two are as close to each other as possible."
Conceding it has been a mixed season, both for himself and Ferrari, Sainz says his focus is on improving.
"I've been in Formula 1 for many years and I know more or less how this sport works," he said. "I've had very good years, bad beginnings and good endings, good beginnings and bad endings.
"I know that more or less, in the end, the important thing is the head. Being calm, trusting oneself. Perhaps that is one of my strengths.
"The house can fall on me and I will continue to be positive and try to continue having good results without it affecting me too much."
He added: "I know I have things to improve as a driver but I also know I am good, that I am capable of doing it in any race."
Would Ferrari have held off Verstappen with Leclerc as No 1?
The answer to that is no.
There are only two incidents this season where Sainz clearly took points that should have gone to Leclerc – Monaco, Silverstone – and one where him fighting Leclerc cost him a shot at more points – the sprint at the Red Bull Ring.
In Monaco, Leclerc should have won but Ferrari botched his strategy. Instead of first he was fourth, while Sainz – whom it must be said decided his own strategy – was P2.
Again at Silverstone it should have been Leclerc, but Ferrari opted not to pit him under a late Safety Car and he was a sitting duck at the restart. Sainz, who they did pit, easily overtook his team-mate to lead. Sainz won the race, Leclerc dropping all the way down to fourth.
As for the sprint at the Red Bull Ring, had Sainz not fought Leclerc through the opening laps, the Monégasque could have potentially challenged Verstappen for the win.
But all that comes up to 27 points with Verstappen 114 ahead of the Ferrari man.
So no, backing Leclerc for the title would not have helped Ferrari, at least not this season.
Next year, if they can resolve their reliability and strategy troubles, it may be a different story.
But it could be Sainz who gets the vote…
Read more: Carlos Sainz says criticism of Ferrari mechanics is a 'very sensitive subject'