Carlos Sainz says criticism of Ferrari mechanics is a 'very sensitive subject'
Robbed of seconds, and at times even positions, through bad pit stops, Carlos Sainz says too often the pit stop crew gets the blame for the strategists' late calls.
Sainz has had several poor pit stops this season, the most notable of those being Zandvoort – a double blunder.
At his first of three pit stops only three tyres were brought out, the fourth tyre changer scrambling to get a tyre out for the rear left.
Team boss Mattia Binotto summed it up: "A mess."
At his third and final stop, he was penalised for an unsafe release.
Ferrari's pit crew took the brunt but neither incident was their fault, the first belonging to the strategists for making an extreme late call when Sainz was already at the final corner and the second the Spaniard has blamed on a McLaren mechanic forcing him to check up.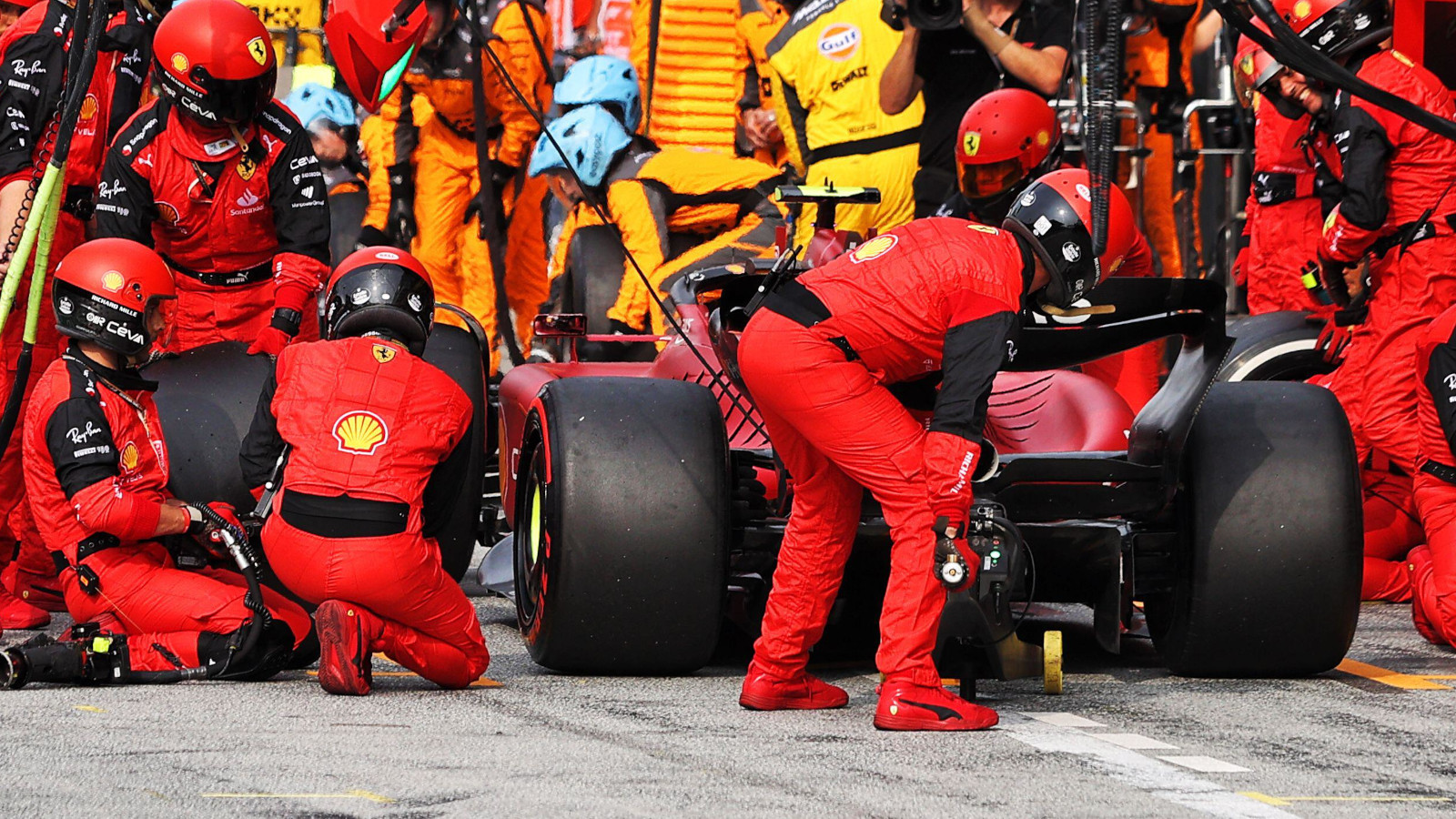 That, though, doesn't mean there haven't been times when Sainz has raged over the radio about a poor pit stop.
"It's a very sensitive subject," he conceded to Spanish daily AS. "It seems to me that there is a lot of criticism towards the mechanics when they are the first ones who want the result to be the best possible for the team.
"They love Ferrari to the fullest, the same or more than the driver himself, they are super linked to Ferrari and live this passion more than any Tifosi and any journalist, but they are criticised a lot.
"Especially after Zandvoort, a lot of people still ask me how it was possible that a mechanic wasn't ready, but that happens because they haven't called him in time to be ready.
"A mechanic will always be there, it can be explained once again that Zandvoort's mistake was not the mechanics, but the late call."
But pit stops haven't been Ferrari's only issue, both Sainz and Charles Leclerc losing points through bad strategy calls and poor reliability.
Sainz insists they are working to resolve those niggles.
"With trial and error," he said, "as we have been doing this year. Making mistakes, learning, making sure it doesn't happen again.
"The key to a team is not how many mistakes are made but whether the same mistake is made twice.
"And so far I have not seen Ferrari make the same mistake twice. They have all been different examples, strategy errors or 'pit stops', but they have never been repeated.
"It's costing us in the championship, but I'll be calm when the opportunity to win a championship comes and we don't make those mistakes."
The drivers haven't been without blame too.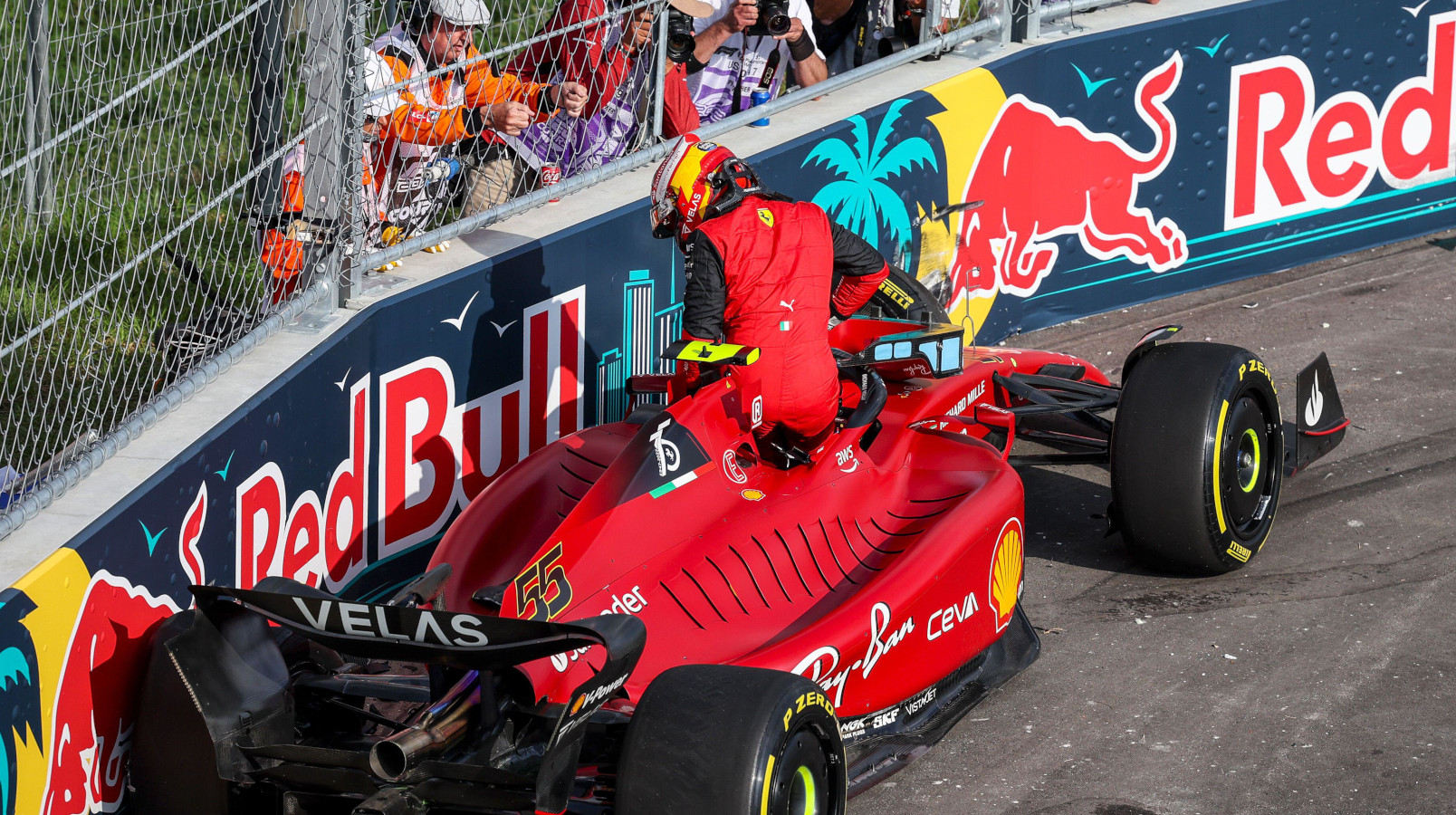 Sainz had a several early season crashes as he struggled to adapt to the all-new F1-75.
"It frustrated me," he explained, "because it is not a problem that I had. I am a driver who has always adapted very quickly to the cars in which I have competed. I have always been very close to my team-mates or ahead.
"That the year I have had to suffer the most is the year in which I have a competitive car, in those first races, you can imagine that it was very difficult to accept psychologically. And to work on it, because I couldn't explain it.
"If I've never had problems adapting and I've always been fast, why do I have trouble when I just have a fast car that allows me to fight for victories?
"I was very frustrated, I was worried, and I worked a lot on it. Even so, I did not lose my head and I have been able to solve it."