Sainz: Monaco 'least enjoyable podium of my career'
He took an excellent P2 finish in Monaco, but Carlos Sainz was left wondering what might have been after qualifying.
Both Ferrari drivers looked in excellent touch around the Principality on the Saturday of the Monaco weekend, with both Charles Leclerc and Sainz out-pacing Mercedes and putting themselves in the fight for pole against Max Verstappen.
Leclerc went fastest of anybody after the first runs. Sainz was a quarter of a second down, but he went purple in the first sector and he and others knew that he had the chance of getting his first pole position in Formula 1.
But Sainz's team-mate caused the red flag to be brought out at the end of the session, after damaging his car by hitting the wall on the inside of the second part of the Swimming Pool complex.
This thwarted the chances of anyone else putting in another flying lap, which left Sainz disappointed with a P4 starting slot.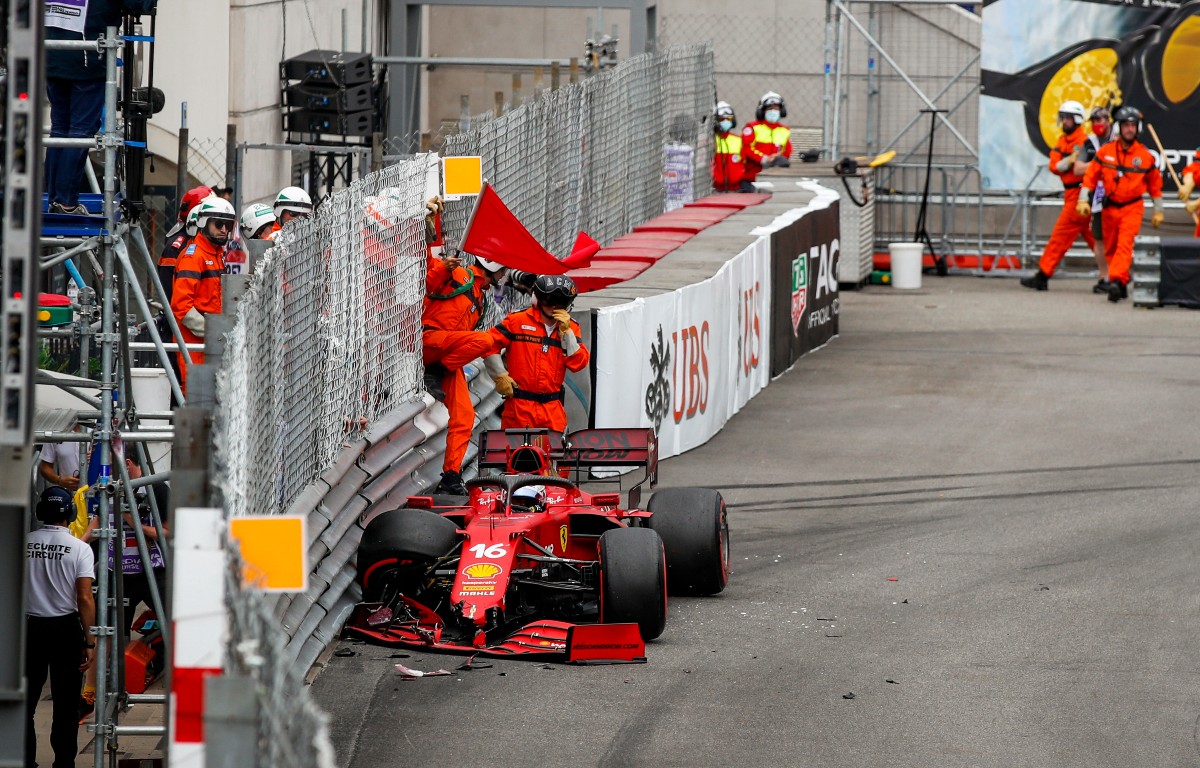 He went on to finish a comfortable second behind Verstappen in the race, but his chances of victory were slim from the outset, given how difficult it is to overtake on the streets of Monaco.
As a result, the Ferrari driver said it took him a long time to get over the anger of starting lower on the grid than he expected.
"Monaco is the least enjoyable podium of my career," the Spaniard told Marca. "I was really pissed off on Sunday. What happened with Charles and all that [in qualifying].
"I remember that I didn't recover from the disappointment for three days because it was my first chance to win a race and to take pole."
Leclerc was due to begin on pole at his home race, but a gearbox issue on his warm-up laps on the Sunday left him distraught as he was unable to start at all.
Sainz narrowly beat his team-mate over the course of the season in the Drivers' standings, and the pair have struck up a good relationship as they work together at Ferrari.
He knows the calibre of driver he is facing at the Scuderia, but Sainz said his understanding of his car improved as the year progressed, meaning he could get the most out of himself.
"At Ferrari, I've come up against one of the fastest drivers I've ever faced. A very complete driver," Sainz added.
"I came from two very good years at McLaren. I wasn't afraid to take on anyone or anything. The first half was tough.
"I had to adapt, but in the second half I started to go very fast and feel very comfortable with the car.
"That allowed me to do results and races at the level I expected of myself."
Is Sainz a future F1 race winner?
Zak Brown believes that Carlos Sainz will be an F1 race winner.