Sainz dreams of battling Alonso again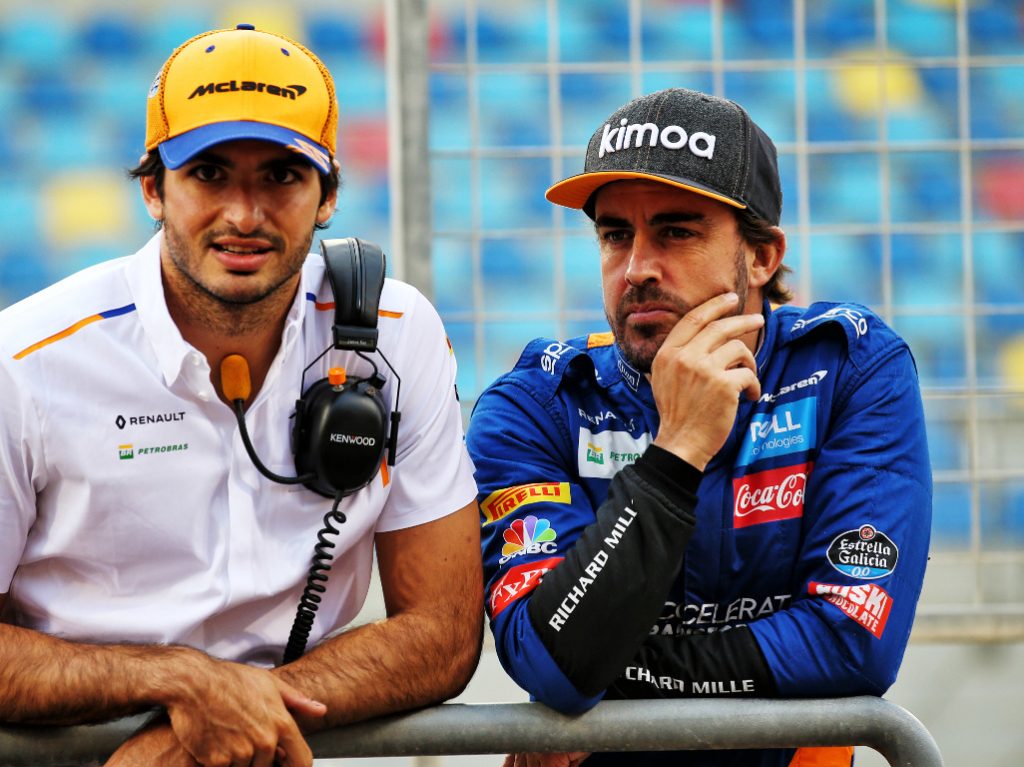 Carlos Sainz has said "it would be great" to battle Fernando Alonso again as rumours of a potential Formula 1 return continue.
After Sebastian Vettel kick-started the game of musical chairs for the Formula 1 grid in 2021, speculation over the return of Alonso has intensified and some reports claim that he has signed a pre-agreement with his former team Renault.
Whilst the likes of Jenson Button, Zak Brown and Felipe Massa doubt that Alonso would end his Formula 1 retirement to return to a team not in with an immediate chance of fighting for titles, his friend and compatriot Sainz just wants to see him back and have him as a rival again.
"It would be great to be able to face him as an opponent," Sainz told Sky Sports Italia.
"I always say that F1 is for the best drivers in the world, and Fernando is one of them."
Sainz also shared his thoughts on how he feels the drivers will cope with going straight back into Formula 1 after months of inaction due to the global health crisis.
"I don't think what Ricciardo said will happen," Sainz added when asked about Ricciardo's prediction that more crashes will happen.
"It's true that we have been coming here for six months without driving, but we are all professional drivers
"At the beginning we won't be affected because we all have a great desire to get on track."
Check out this brand new video from our friends at Racing Statistics: the 2012 Constructors' Championship as one race:
Follow us on Twitter @Planet_F1 and like our Facebook page.