Sainz 'disappointed' with Ferrari's portrayal in Drive to Survive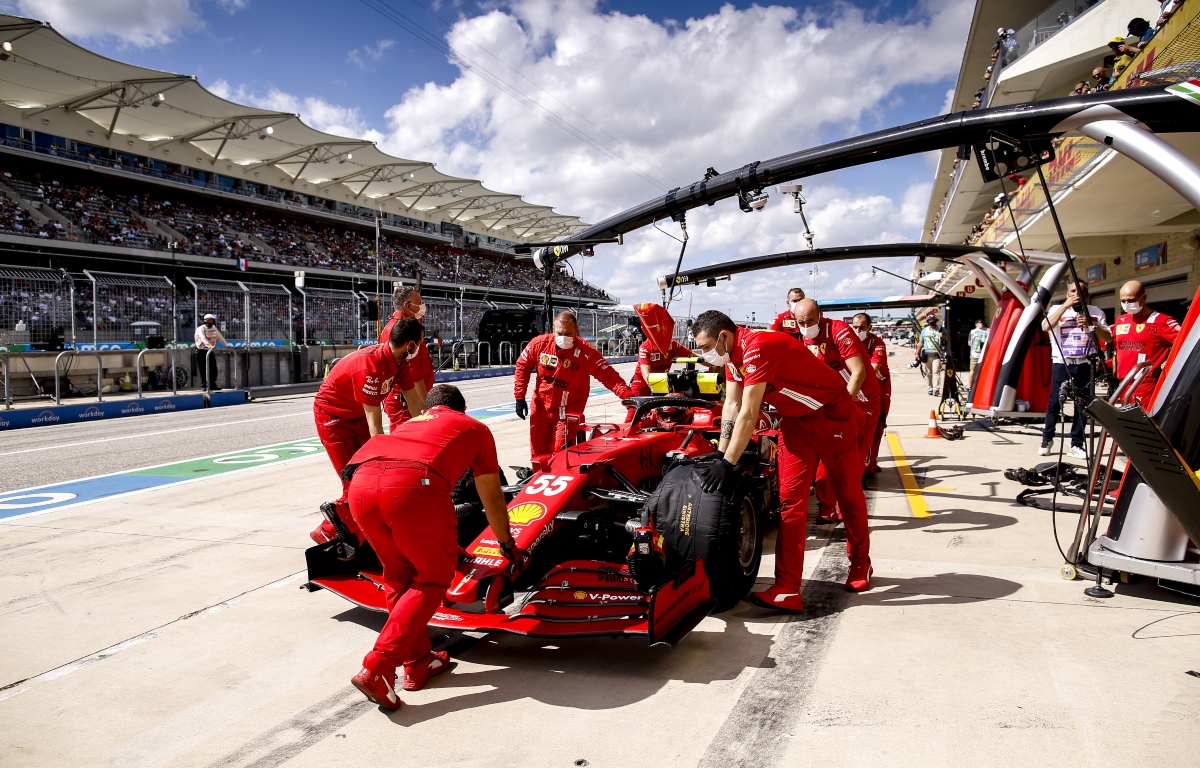 Carlos Sainz was a little disappointed with how Netflix portrayed Ferrari in the third season of their Drive to Survive series.
Ferrari's 2020 campaign was the team's worst in a long, long time, with them spending most of it towards the bottom of the midfield and eventually finishing in P6 in the Constructors' Championship.
It also happened to be the year that Netflix followed them most closely, with the fourth episode of season three of their show all about the Italian team and their struggles.
Sainz, who decided to join for 2021 and beyond despite such struggles, was disappointed with how the Scuderia were portrayed.
"The season three episode about Ferrari is not so great, and I was relatively disappointed when I watched it because Ferrari is a lot cooler, a lot bigger, a lot better, than how it appears [in that episode]," he told GQ.
"We were just going through a rough patch, and I think all great teams in every single sport go through difficult years. And now we are on our way back up.
"We are doing everything we can to make this team great again and champions again, and I think we have a really good team atmosphere going on with Charles [Leclerc] and the engineers, and we are a serious contender for the future.
"And I mean, it's Ferrari – who doesn't like Ferrari in normal life?"
Austin. You've been something else. Thanks y'all for having us 🤘#essereFerrari 🔴 #USGP pic.twitter.com/hhOWneM9bq

— Scuderia Ferrari (@ScuderiaFerrari) October 25, 2021
While their portrayals of teams and drivers may not always be the most accurate, as Max Verstappen feels strongly about, there's little doubt that the show has made the sport more popular.
That was very much evident at the United States Grand Prix, where almost 400,000 fans attended across the weekend to create an electric atmosphere that has rarely been seen at an F1 event in the nation.
The Spaniard admits that Netflix is the main factor in the increased interest in the sport in the US.
"I've certainly felt quite a bit of change in the sport's following from social media with American fans," he said.
"I think obviously Netflix had the biggest impact on that. As a sport, we've always been relatively [behind] closed doors, and Netflix has allowed fans in America, and all over the world, to see the personalities of the drivers."