Turn 11 snap ruined Sainz's eventful qualifying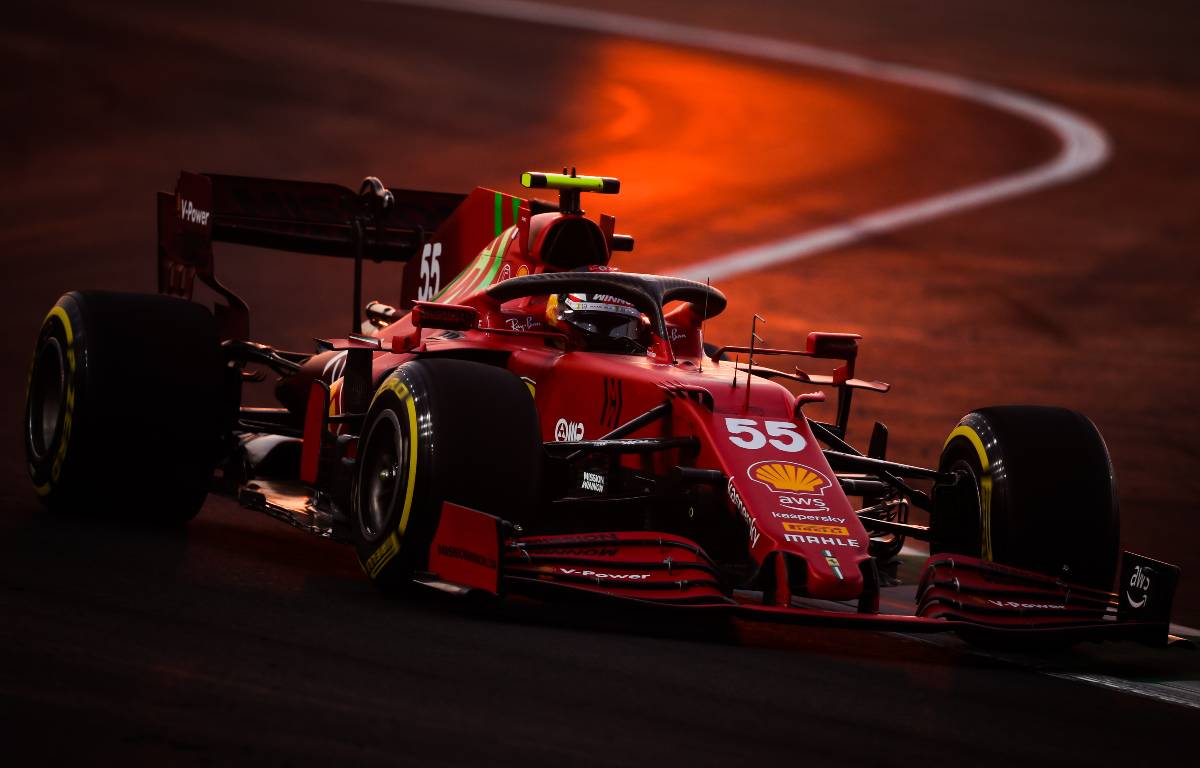 Carlos Sainz had one of the most eventful qualifying sessions at the first Saudi Arabian Grand Prix that ended with him facing a lowly P15 start.
The Spaniard found himself on top of the timesheet at one stage in Q1, which ended with him berating Pierre Gasly over the Ferrari team radio for blocking him – the AlphaTauri driver was subsequently given an official warning when the duo appeared before the stewards.
But Q2 was when things really went downhill for Sainz, who had a spin in Turn 11 where, without even knowing it, he clipped the wall and suffered rear-wing damage.
After a quick patch-up job back in the garage, the 27-year-old had one last chance to try and set a time that would get him into Q3 – but he almost lost the car again and bowed out of qualifying, still struggling with that compromised rear wing.
🇸🇦 Tough one today. I've been fast and comfortable all weekend and a single snap of oversteer has compromised Qualy and the race. I clipped the wall, damaged the wing and had to abort the second lap. Confident on my pace. Let's race tomorrow.

👉https://t.co/XOPvOaeKP5 pic.twitter.com/qMIMbtV4C8

— Carlos Sainz (@Carlossainz55) December 4, 2021
"A bit of a shame because I was coming from a very strong FP3, a very strong Q1, and suddenly this snap in the middle of Turn 11 cost me a whole qualifying," Sainz told the Formula 1 website.
"I tapped the wall with the rear end-plate, a touch I actually didn't feel in the car, and then when I looked in the mirror the end-plate was completely bent and obviously the rear wing was not delivering the downforce it should.
"Something to analyse, something to look into what I could have done differently because it's a snap of oversteer I was not expecting. This corner had been flat for me the whole qualy and for some reason on that lap I lost the rear. We'll look at it and come back from it."
Sainz is not the only Ferrari driver to have had hairy moments on the brand-new Jeddah Corniche Circuit because his team-mate, Charles Leclerc, suffered a hefty crash during FP2.
But the man from Madrid is not allowing his qualifying travails to affect his morale, which is on a high following some strong recent performances that have solidified a promising first season with the Scuderia.
"Even with the rear wing bent like it was, I was on a very strong lap until the rear wing properly gave up," said Sainz.
"So the confidence is still there – it's been there all weekend and for the last four weekends actually. One small bump in the road, but I feel comfortable and I feel happy."