Sainz braced for 'most demanding season in F1 history'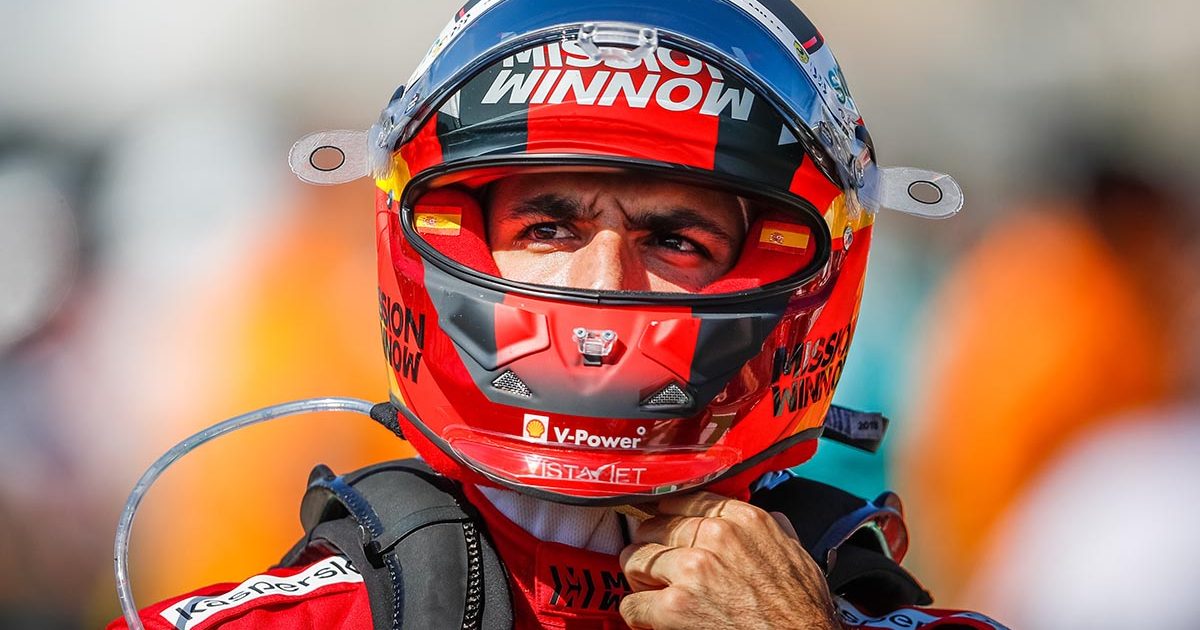 Carlos Sainz is already mindful of keeping his energy levels high in what will be "the most demanding season in F1 history" in 2022.
A record-breaking 23-race calendar has been pencilled in for 2022, crammed into eight months of the year with plenty of double and triple headers planned.
Even though the 2021 season is yet to be completed, that is not stopping the likes of Sainz to start thinking about how he will tackle such a gruelling schedule next year.
"Next year will be tough for everyone," Sainz told Motorsport.com.
"It's no secret that 2022 will be the most demanding season in F1 history. We drivers have to adapt.
"We have to make sure our energy levels stay high and we have to be mindful of what we do so that we are still fresh at the end of the year.
"Then the back-to-backs take place, then the long days of travelling begin. Together with my people at home, I will draw up a programme so that we can start the second half of the season as fresh as possible."
When there's no #F1 this weekend 😩 pic.twitter.com/7NOkFaJIl9

— PlanetF1 (@Planet_F1) October 29, 2021
Before attentions can even fully turn to the arduous 2022 campaign, the remaining five races left on the 2021 schedule are still no walk in the park either.
Over a six-week period, drivers and teams will travel back-to-back-to-back from Mexico to Brazil and then on to Qatar. Following a week's break, it will be on to Saudi Arabia and Abu Dhabi.
Sainz is not a fan of the inefficient set-up of the remaining 2021 calendar, but realises it has been a necessary move given the challenges posed by the Covid-19 pandemic.
"It is a pity that Covid prevented us from doing a back-to-back Austin-Mexico," he said.
"That would have been easier for everyone. And it is a pity we have to go straight from Brazil to Qatar.
"I don't really care about the order, it's more that this back-to-back situation is not really efficient.
"We all know it has to do with Covid. These are the little compromises that the Championship had to make. I hope next year will be a bit better."
How the 2022 Formula 1 calendar could be improved
With the logistics involved and worker welfare to think about, the 2022 Formula 1 schedule could be negotiated in a better way.