Carlos Sainz: Formula 1 is more about the car rather than the driver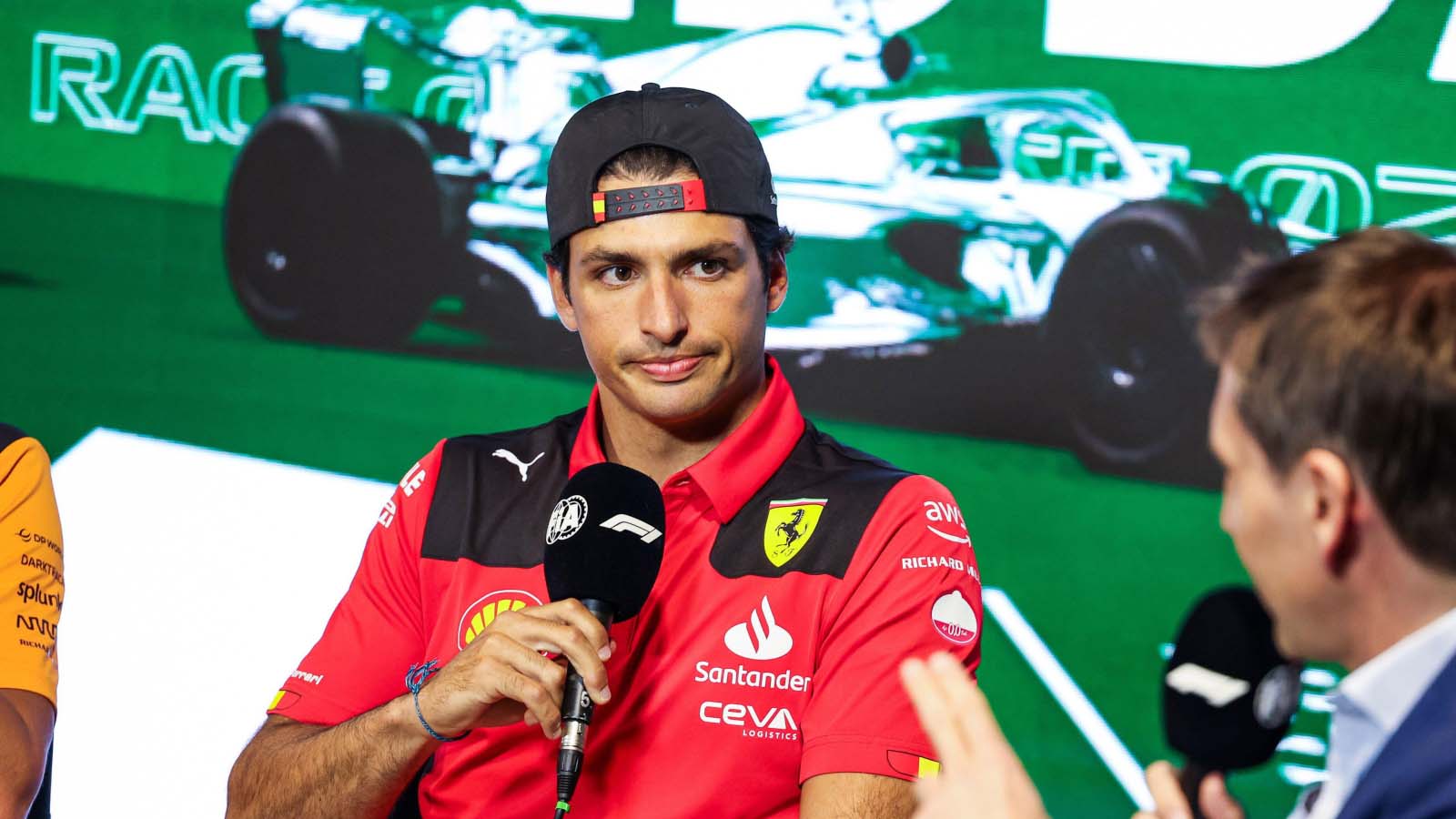 With Red Bull potentially on track to romp from one 1-2 result to the next, Carlos Sainz concedes success in Formula 1 is "more" about the car than it is the drivers.
Red Bull have come out firing in Formula 1's new ground effect aerodynamic era with Max Verstappen cruising to the 2022 World title in a season in which the team won 17 of 22 grands prix.
This year rivals fear they could win every one of the 23 such is the pace of the RB19, which has already recorded back-to-back 1-2 results to put Red Bull 48 points clear of Aston Martin in the Constructors' Championship.
"I've never been a fan of being concerned with one team dominating, because if they've done such a good job, they deserve it," said Sainz.
But, he adds: "I wish it was us, and then I would get really angry if people were concerned that we are dominating in Formula 1."
But it's not Ferrari, it's Red Bull with the Spaniard stating that while their driver line-up is "very strong", the car is just too good.
"Unfortunately this is a car sport more than drivers, we know that makes the difference more," he continued.
"Although Red Bull has a very strong line-up, obviously, but if a car is really good all the other drivers can't do much to stay in that fight.
"It's the nature of Formula 1. We've seen it in the past and it's nothing new."
PlanetF1.com recommends
Lewis Hamilton told to leave Mercedes and make rival move to Ferrari
Ferrari pace concerns arise as engines were not turned down at Saudi Arabian GP
Has F1's 'Smooth Operator' Carlos Sainz lost his mojo at Ferrari?
Sainz reckons Verstappen's drive at the Saudi Arabian Grand Prix from 15th on the grid to second at the chequered flag, the driver also taking the fastest lap of the race point, showed how far ahead Red Bull are.
"The recovery from Max from 15th proves they're in a different league," he said.
His team-mate Charles Leclerc admits Ferrari have a lot of work ahead of them to even get into a position to challenge Red Bull.
Losing out in Saturday's qualifying where he was a tenth down on Sergio Perez, he admits it's a gap that would've most likely been a lot bigger had Verstappen contested Q3 given the Dutchman's rampant pace throughout the weekend's practice sessions.
"I put everything in to my lap but I feel like the gap we are seeing from Checo to myself is not the real one, I think the gap is much bigger than that," he said.
"And eventually my goal is to beat the Red Bull, it's not to finish second or third or fourth or whatever. So there is still a lot of work to do to before getting to their level."
Sainz is fourth in the championship on 20 points with Leclerc down in eighth place with just six points from two races.