Sainz following father's blueprint for lengthy career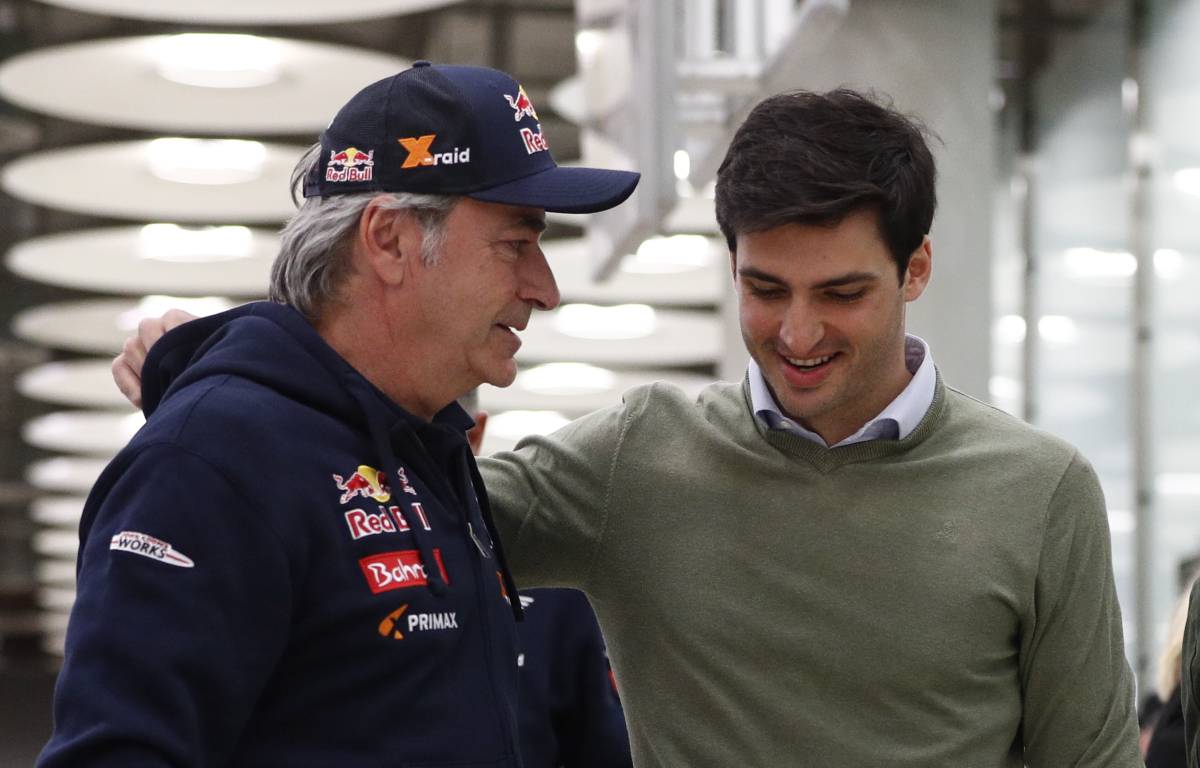 Carlos Sainz says his father is the perfect example to follow in order to ensure his Formula 1 career is a lengthy one.
The Ferrari driver recently turned 27 and is already more than halfway through his seventh F1 campaign, having started out with Toro Rosso in 2015.
However, by his father's standards he is still very much a fledgling in motorsport terms because Carlos snr has been competing since the early 1980s and is still going strong, having won the Dakar Rally twice in the past four years and finished third in the latest edition.
The influence of the elder Spaniard, a two-time World Rally Champion before his son was born, has definitely rubbed off on this year's Monaco Grand Prix runner-up.
Carlos Sainz's Ferrari merchandise is available via the official Formula 1 store
Back to business. #essereFerrari 🔴 @MissionWinnow pic.twitter.com/cqEnHH9pXq

— Scuderia Ferrari (@ScuderiaFerrari) September 6, 2021
"It's inevitable that I became a similar character and driver to my father," said Sainz during an interview with Auto Motor und Sport.
"We spent so much time together. He was my advisor, my mentor. So it's logical that you pick up a lot of things.
"As I got older, I realised I was more like my mother in character. But when it came to driving, my father was the role model.
"He always told me you have to enjoy racing if you want to have a long career. He is 60 now and still competes and wants to win the Dakar Rally.
"I love motorsport and everything that has a steering wheel and two pedals. It doesn't matter if it's on the road, on sand or ice. I used to drive rally cars as well as go-karts.
"My father taught me how to change or adapt my driving style to become faster. He made me drive the kart with slicks in the rain. He encouraged me to play around with tyre pressures and set-ups. That's how I learned to be flexible."
Although Sainz is generally having a positive first year with Ferrari, which includes a brace of top-three finishes, he has yet to develop the level of consistency he desires.
"There are still many things to improve," said Sainz, two of whose four podium results in Formula 1 came without actually making it onto the rostrum, other drivers having been subsequently penalised or disqualified.
"It's not just about driving fast. I got to the speed I wanted at one point in almost every race. But it's important to get that speed all weekend. That's my goal for the rest of the season."