Sainz picks out the rivals he enjoys battling with
Carlos Sainz has named Charles Leclerc, Lando Norris and George Russell as the drivers he most enjoys going wheel to wheel with. 
Joining the grid in 2015 and spending the entirety of his time in the midfield battle since then, Sainz has battled it out with a huge number of fellow drivers on track.
Generally, those with more experience are considered to be cleaner and fairer when going wheel to wheel, with younger drivers more naive and prone to mistakes.
The Ferrari driver has not found that to be the case at all though, with competitors younger than him being the ones he says he enjoys battling it out with most.
Specifically, he likes fighting his current team-mate, his previous one, and Russell.
"I just enjoy battling guys like Charles, Lando and George when he will get the Mercedes next year," said the 27-year-old Spaniard.
"It's a generation of drivers that, even if I am not exactly the age they are, I just enjoy fighting with them. I think they are on a very good level, but in a way they also manage to keep it clean on track and put together good battles.
"This year, if you look at the midfield and the way we have managed to behave ourselves and race, it's been really positive.
"Let's see next year if we are all fighting for higher stakes if we can keep it that way, because personally I enjoy it a lot. But I feel capable of fighting anyone, for sure."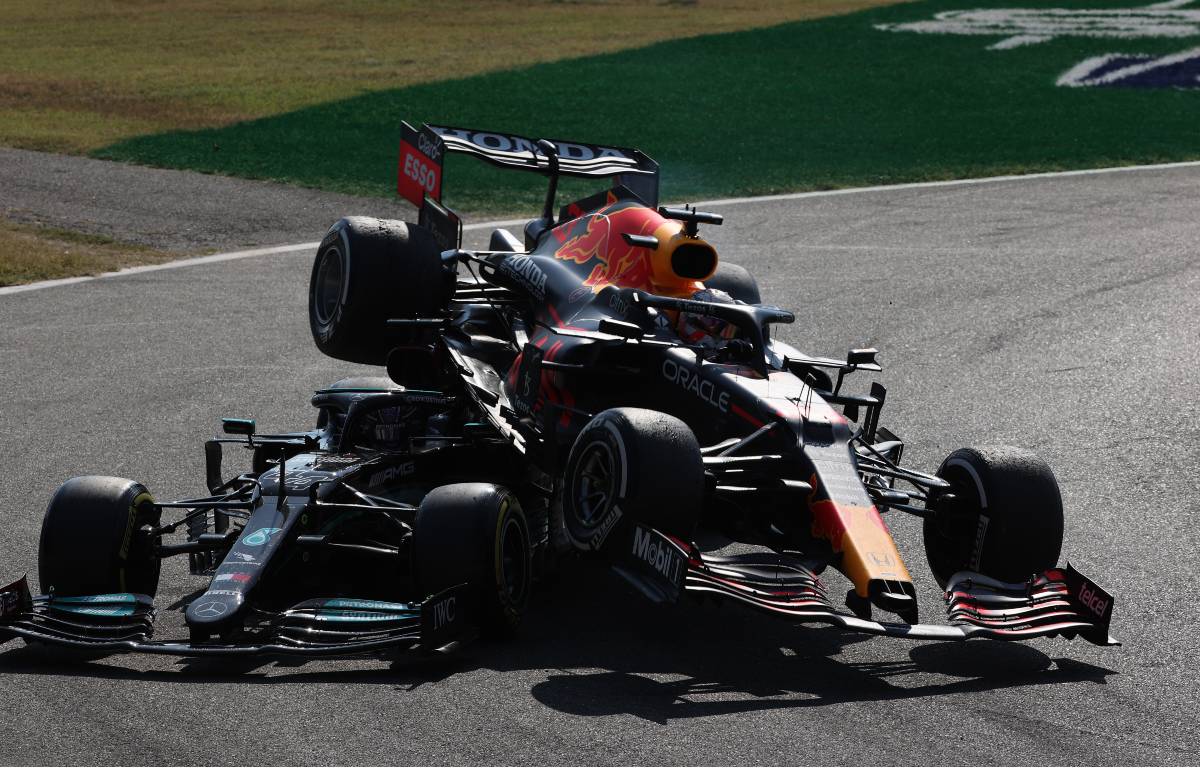 While Sainz feels things were generally fair and clean in the midfield when it came to on-track battles in 2021, the same cannot be said for the front of the pack with Max Verstappen and Lewis Hamilton coming together several times.
The two title contenders did not make contact in the season's finale in Abu Dhabi though, which saw the Dutchman pass the Mercedes man on the final lap to become World Champion, and that pleased Sainz.
"I actually believe the championship had a good outcome in view of all the possibilities there were going into the race," he said, quoted by Motorsport.com.
"I think, personal opinion, it was a great battle up front and they managed to keep it clean – no crashes, no contact.
"Just a good battle this sport deserved for the last race, and the first thing I did was congratulate both Max and Lewis on the podium because I believe whoever won would deserve it because they both drove incredibly and they both would have deserved the title.
"For me, the important thing is that nothing dirty, or nothing strange, happened on track that day and they both kept it clean."
Sainz gives Ferrari clear signal over future
Carlos Sainz has given a clear signal to Ferrari surrounding his future.