Sainz still lacking some 'consistency' with Ferrari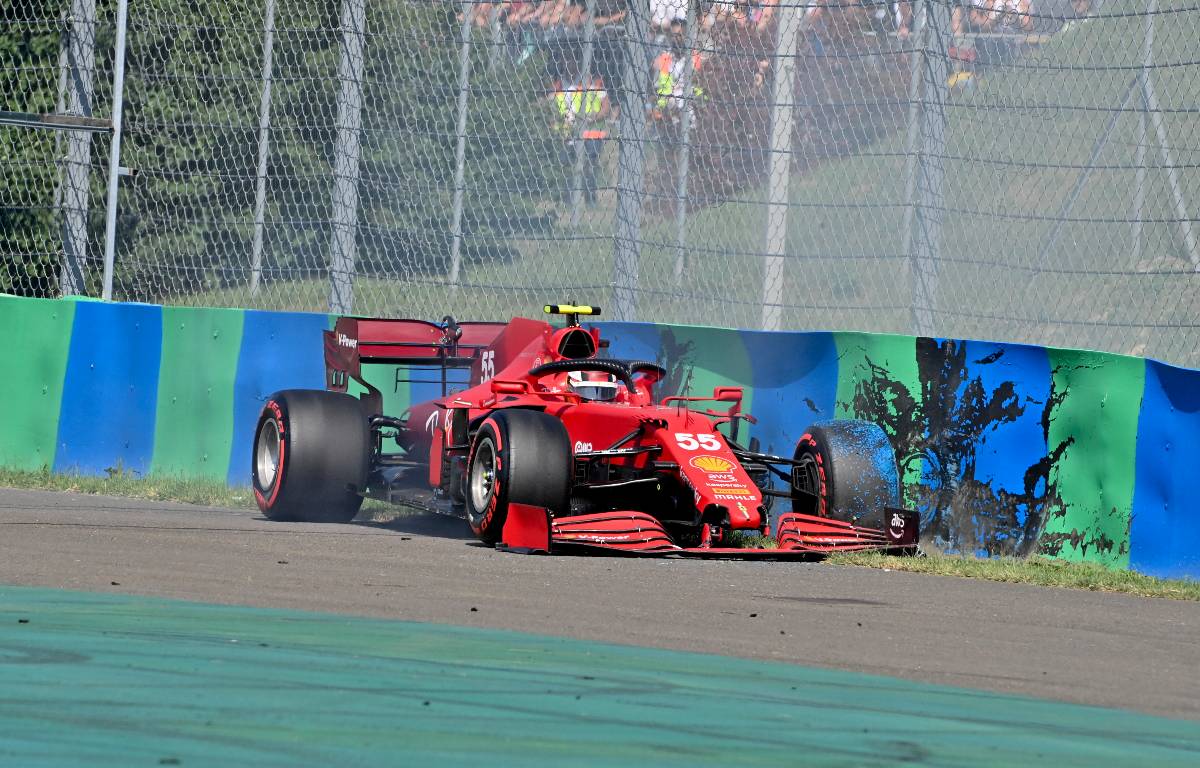 Despite doubling his F1 podium tally in the first half of this season, Carlos Sainz does not think he has reached peak consistency with Ferrari.
The Spaniard joined the Scuderia last winter and has made a success of the move – arguably more so, on a pound-for-pound basis, than any other driver who switched teams for 2021.
That is because Sainz is ahead of his team-mate, Charles Leclerc, in the Drivers' World Championship standings by three points and has twice achieved top-three finishes – at the Monaco and Hungarian Grands Prix.
Unfortunately, the 26-year-old did not get to stand on the rostrum itself for two of his four F1 podiums, the stewards having subsequently intervened to penalise rivals at Brazil 2019 and Hungary 2021.
But while understandably pleased with the start he has made to life at Ferrari, Sainz thinks there is distinct improvement to come – which would surely result in more visits to the podium.
"Ferrari was a new start for me with a lot of question marks," said Sainz during an interview with Auto Motor und Sport.
"I knew I was up against one of the fastest drivers, if not the fastest. The goal for every driver is to be the best in the field. You don't just want to beat your team-mate.
"And in a car Charles knows well, and in a team where he is well integrated. It makes you wonder how you will fit in.
"I can say after half a year I am happy with how I have coped with the task. The speed was there from the beginning.
"But I still have to work on doing everything right for a whole weekend on a regular basis.
"I still don't have the feeling I'm driving consistently like in 2019 and 2020. There are still a few points I need to improve. But when things go wrong for me, Charles is there and vice versa.
"We are very close and push each other to better lap times from first practice. I know how strong Charles is. That has improved my own level because I want to beat him."
Torquing Point - Ferrari and Mclaren battle for P3
Finley Crebolder and Charlotte Lines from Planet F1's Torquing Point podcast discuss the neck and neck race for P3 in the Constructors Championship between Ferrari and McLaren, with both teams going into the summer break with 163 points.
Working well together in tandem, just like how Sainz and Lando Norris did at McLaren in the past two years, Ferrari have improved their fortunes considerably this season and are on course to turn 2020's dismal P6 finish into P3 or, at worst, P4.
Sainz says his good relationship on and off track with Leclerc occurred naturally and did not feel any way 'forced' to aid his integration into the team.
"It has nothing to do with a strategy," he said. "I approach a team openly, without prejudices or animosities. It's important to enjoy the job.
"Charles is a good guy. You can have good conversations with him and do sports or play chess together. He's not only fast, he also shows a lot of respect. It's easy to get along well with him.
"If I enjoy it, my performance is better. Why should I mess with my team-mate? It doesn't do me any good. It works better if you can laugh about things together and joke about good and bad laps in qualifying.
"If we both work in the same direction, the atmosphere in the team is better and we make faster progress."