Sainz's Ferrari extension 'just a matter of details'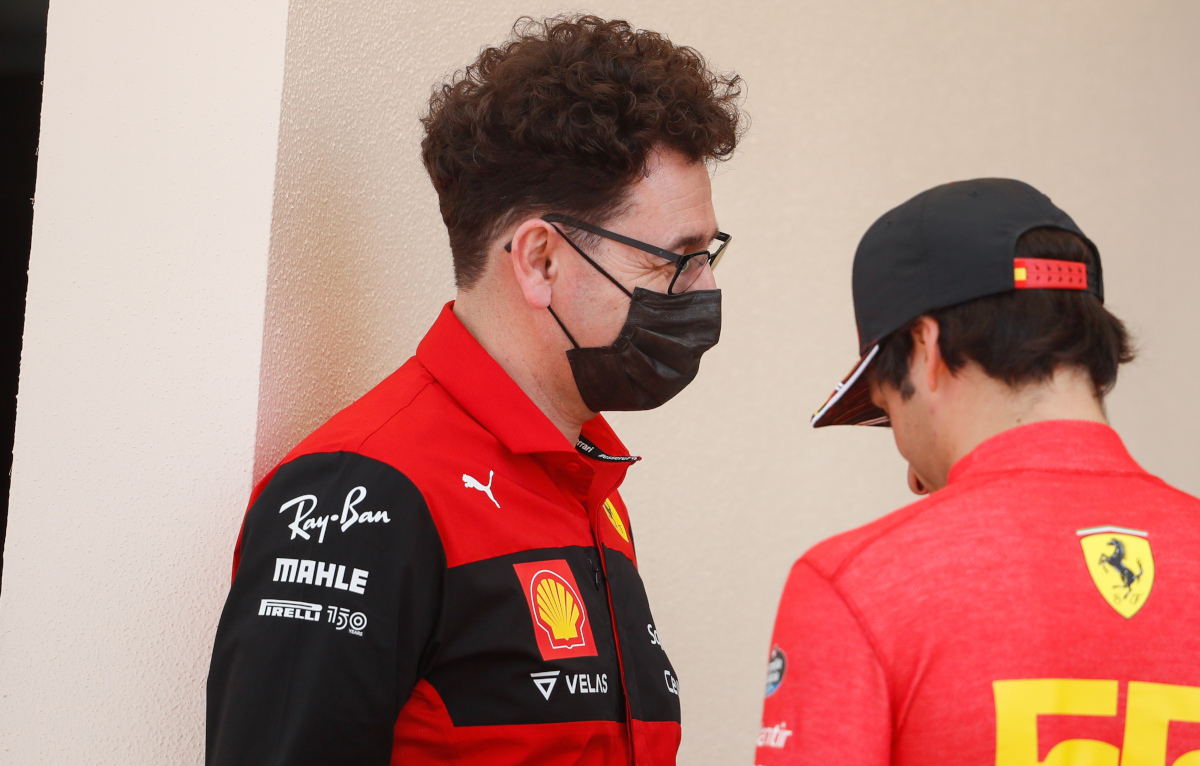 Mattia Binotto says it is "no secret" that Ferrari are already speaking with Carlos Sainz about his extending his contract, although didn't hint at the duration of the next deal.
Signing with Ferrari in 2021, many pundits predicted that Sainz would come off second best to his team-mate Charles Leclerc, the driver with the long-term Ferrari contact and the one billed as their future World Champion.
The former McLaren driver surprised, beating Leclerc by 5.5 points while also taking more podiums with four to his team-mate's one.
It was even rumoured mid-season that Binotto was listening more to Sainz when it came to the development of the car, something that Leclerc was said to be unhappy about it.
The two will continue as team-mates this season, Leclerc's four year with Ferrari, he still has another yet to go on his existing deal, and Sainz's deal.
For the Spaniard though, it is the last year on his contract although Ferrari are already speaking with him about sorting out an extension.
"We are working on it every day," Binotto said. "The intention is common and it's just a matter of details to reach a conclusion."
The Ferrari team boss also told Corriere dello Sport that it is "no secret" that he is speaking with Sainz.
"What I do not know exactly is the moment when we will agree on everything.
"But we are all happy and there are steps forward."
As for Sainz, he says he has complete belief in Ferrari and wants to continue with the Scuderia.
"I trust the project 100 per cent and I think Ferrari trusts me too," he told Marca earlier this month.
"Negotiations are underway and progress is being made."
Many of Ferrari's rivals are predicting this could be the Scuderia's season with George Russell saying they were the best team from pre-season testing.
Sainz has been quick to throw off the favourite tag.
"I think it's typical Mercedes, typical George," he said. "Just hype up the others and then come to the first race and blow the competition away, which is typical.
"If it had would be the first year they've done it then I would maybe believe them, but they've done it for five six years now and they keep [performing] in the first race.
"So, as you can imagine I don't think much [of the comments] and yes, already in GPS [data] we can also see what they are doing and yes, I'm not going to say much… yes, I'm not going to say much."
Sainz talks Ferrari extension
Carlos Sainz had a fantastic first season with Ferrari and is all in on the Italian team's project.