Sainz calls on Ferrari fans to 'be patient' with them
Carlos Sainz has called on Ferrari fans to "have some patience" as the Italian team try to work their way back to the top.
2020 was quite the fall from grace for the Italian outfit as they went from regularly challenging for wins and podiums to have the sixth-fastest car on the grid.
It was the worst season they had endured in a long, long time, but things have been much better in 2021, Sainz's first campaign with them.
The Spaniard has already claimed his first podium, finishing P2 in Monaco, while Charles Leclerc took pole position at the same race.
Monte Carlo wasn't the only place they've been strong either, with them being arguably the third-best in the field, more than a match for the McLaren.
With things moving in the right direction and regulation changes on the way, Sainz says the fans just need to have a bit of patience.
"To have some patience," he said when asked by Gazzetta dello Sport what message he had for the Tifosi.
"2021 is a year of rebuilding the team and confidence to start again in 2022.
"We are building a good team, for the future years, drivers and everyone in Maranello is loaded to succeed."
Kit yourself out in Ferrari colours via the official Formula 1 store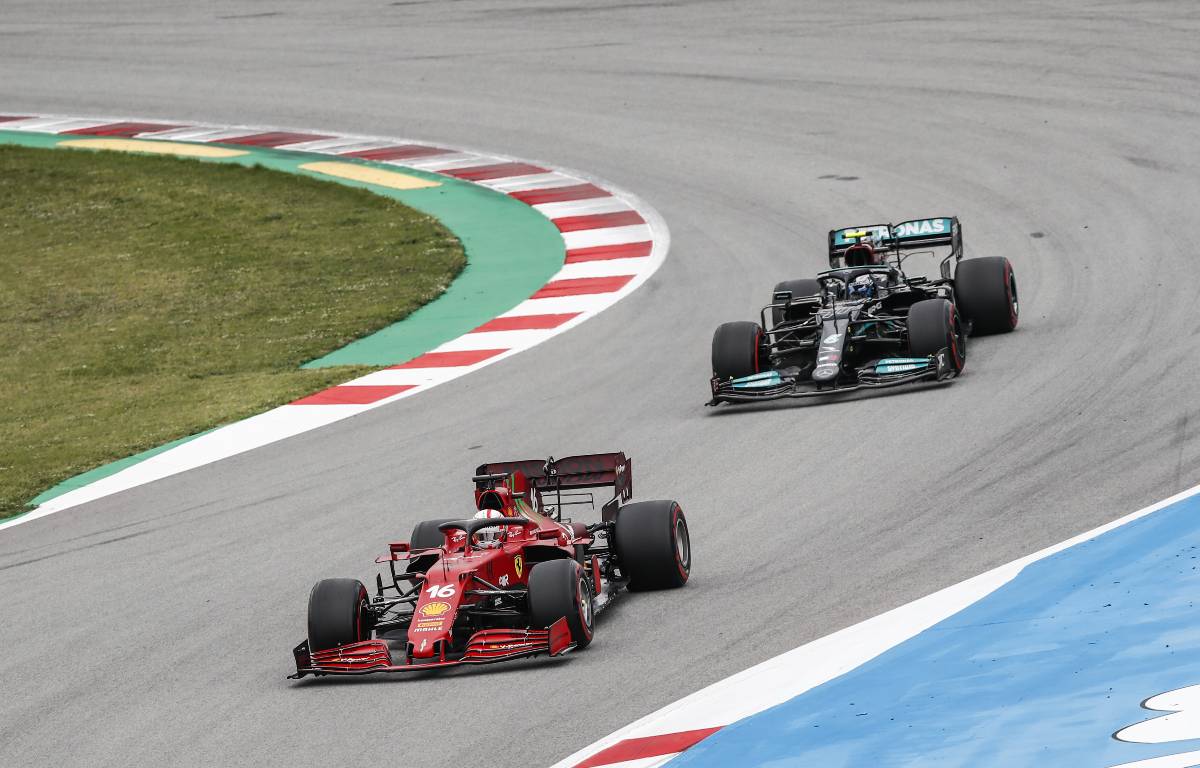 The regulation changes offer Ferrari the chance to get back to winning ways and challenge Mercedes and Red Bull for titles sooner rather than later.
Sainz is confident they can do so, but isn't promising that it will happen immediately.
"That's also why I chose Ferrari [to win titles], there aren't many teams that have the possibility and ability to react," he added.
"Of course, it is difficult but already this year we are proving to be faster, now we need some time, we want to build a winning team, maybe not next year but the ones after.
"Let's see what happens with the new regulations, we are working to be competitive already in 2022 but we don't know the level of the opponents."
No other seat on the grid brings quite as much pressure as a Ferrari one given the desperation throughout the world to see them finally win another title.
The Spaniard admits that he does feel a great deal of responsibility, but is trying to enjoy it nonetheless.
"A combination of emotions," he stated when asked how it feels to drive for Ferrari.
"First of all the giant responsibility, you know you're not just driving for a team but for millions of fans in Italy and around the world.
"Then it's an honour, every child has had a red car in their hands and being a Ferrari driver means that the time has come to be the one driving the car of that colour.
"For me it is also an opportunity to have fun, to drive a very fast car."
Follow us on Twitter @Planet_F1, like our Facebook page and join us on Instagram!