Sainz understands team comes first at Ferrari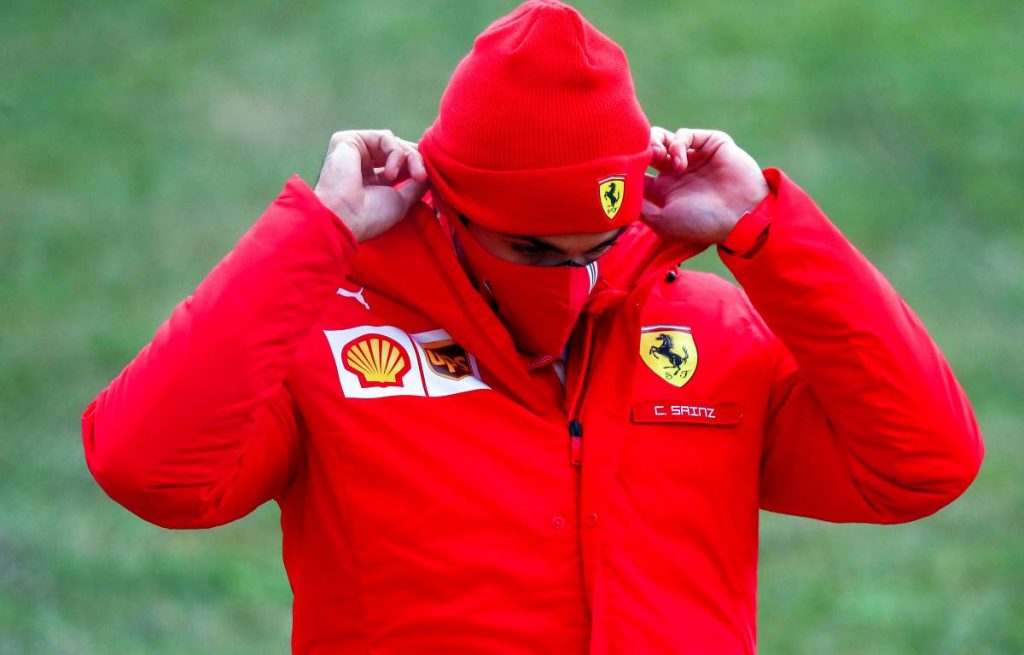 Carlos Sainz has reiterated his belief that helping Ferrari recover from last year's woeful season is more important than beating Charles Leclerc.
Sainz signed with Ferrari ahead of last year's championship, unaware of what awaited Ferrari in the 2020 season.
Having finished runner up the previous year, bagging three wins, Ferrari went winless in 2020 with just three podiums.
The team fell to sixth in the Constructors' Championship while Sainz's team, McLaren, secured third place.
It led to Sainz being asked frequently if he regretted his decision to swap to red, something he has vehemently denied.
His move means a new team-mate in Charles Leclerc with Monégasque driver with his long-term contract said to be the future of Ferrari.
Sainz says while he hopes to take the fight to Leclerc, the main goal is to help Ferrari recover.
"There is always a balance to find between wanting to be competitive with your reference as a team-mate but at the same time, especially at the moment we are going through right now at Ferrari, there is one thing that is of paramount importance and that is the team," he told Crash.net.
"I think we are both going to push flat out to make sure we can help this team to move forward.
"We have already started on the right foot, we are getting on well and we are having a good relationship.'
🏎 And there it is! First laps tomorrow! 🎥
–#SF21 #Carlossainz pic.twitter.com/XUeCxHoN1c

— Carlos Sainz (@Carlossainz55) March 10, 2021
F1 TV is offering 25% off their annual subscriptions! Click here and use the code F1TV25 at the checkout
The team-mates have been spending a lot of time in Maranello in the build up to pre-season testing.
Taking part in a test at the Fiorano circuit in late January, the duo also had seat fittings at HQ as well as "a lot of discussions" with team boss Mattia Binotto about what Ferrari needs from its drivers this season.
Sainz added: "We are spending a lot of time here in Maranello together in January and February, so I am encouraged about the relationship and the way we can move forward, and how we can help the team move forward.
"Personally, I have never had any issues with team-mates, so I don't know why I should have one with Charles."
Follow us on Twitter @Planet_F1 and like our Facebook page.