Carlos Sainz: Ferrari not tempted to lose P2 to Mercedes in Constructors' fight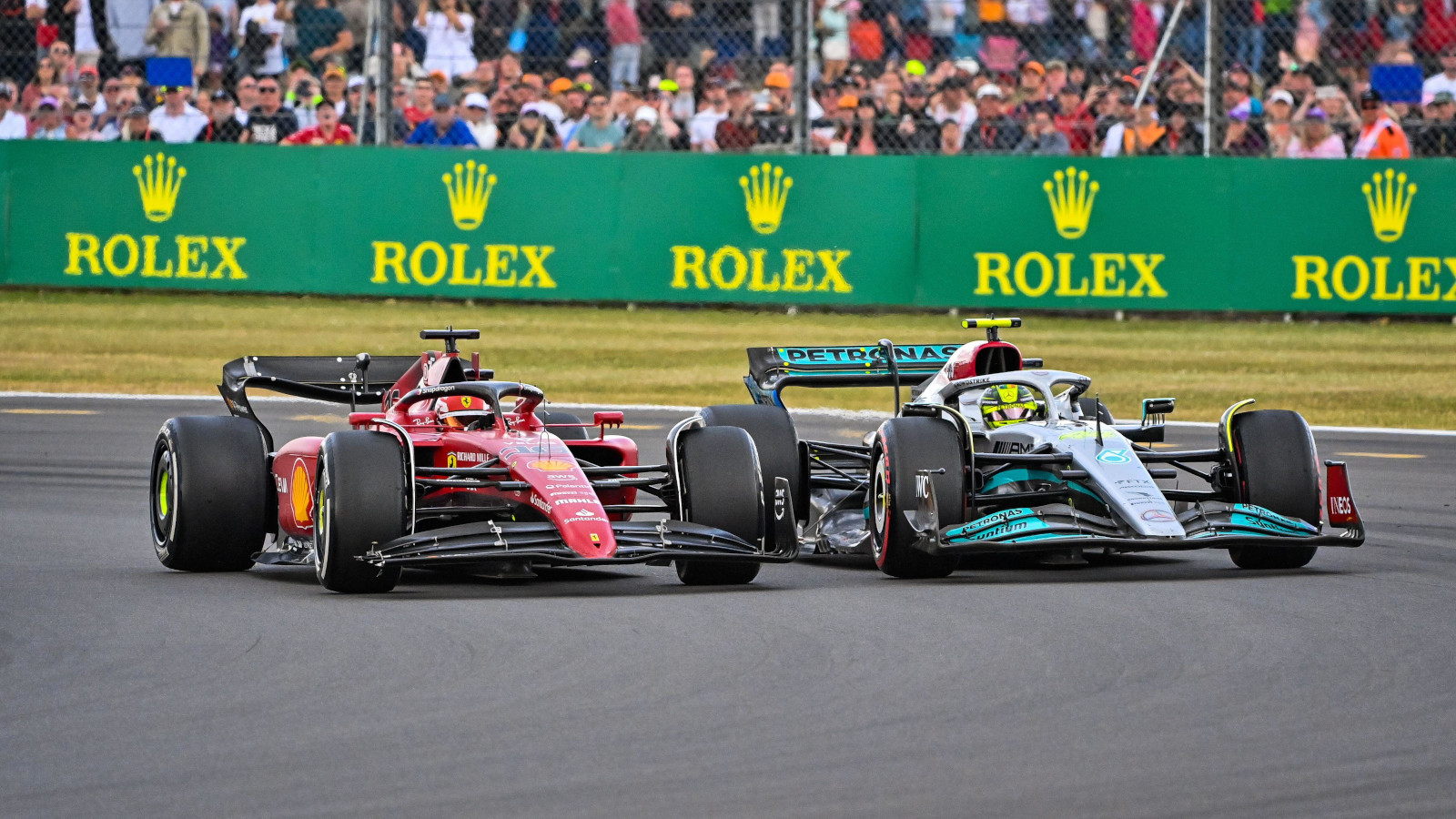 Ferrari are aiming to secure P2 in the Constructors' Championship, despite the mild sporting benefits they'd secure if beaten by Mercedes.
Carlos Sainz believes Ferrari won't be tempted to lose out to Mercedes in the Constructors' Championship, despite the prospect of gaining back some extra wind tunnel time if they do so.
One of F1's most recent rule changes has been the introduction of a sliding scale for aerodynamic testing in the wind tunnel, as well as computational fluid dynamics (CFD) – the higher a team finishes in the Constructors' Championship, the less time they are allocated for use in the following season.
The thinking behind the rule change is to try ensuring a relatively level playing field across all 10 teams, but had the side effect of meaning some of the better-resourced teams, who aren't concerned by the difference in the amount of prize money difference between a position in the championship, could be tempted to throw a higher position in order to secure more wind tunnel time.
That's the position Ferrari and Mercedes find themselves in at present, with the two teams separated by exactly 40 points with two race weekends left. While Ferrari have had the upper hand for most of the season, Mercedes have come on song in recent races to apply pressure to the Scuderia.
But Sainz said it would go against the spirit of competition if Ferrari were to purposely look to lose P2 to Mercedes just to gain back some wind tunnel time.
"Oh, I think we would take P2," he said in the pre-Sao Paulo Grand Prix press conference, when asked about whether Ferrari would prefer second or third.
"In these kind of things, I think they should prioritise position in the championship.
"If not, we wouldn't be fighting for positions in the championship. No, I think the competition is the number one priority and finishing ahead of your competition should always be more satisfying than finishing one position behind and then not (sic) getting the wind tunnel or the money.
"So I hope the rules are also designed that your main motivation is to finish ahead. If not, I wouldn't understand it."
Charles Leclerc expecting Ferrari to be back on song in Brazil
Ferrari were curiously off the pace in Mexico City last time out, with their power unit allegedly hamstrung somewhat by the high altitudes of the Autodromo Hermanos Rodriguez.
Sao Paulo may be an elevated city in itself but, at 700 metres, is far closer to sea level than Mexico City at 2200 metres.
As a result, Leclerc is expecting to be far closer to Ferrari's usual performance levels for the penultimate round of the season.
"I don't really know what to expect from this weekend," he told Sky F1.
"We don't know whether it's going to rain or not and it's a Sprint weekend too. It should be an exciting weekend though.
"I feel like we'll be back a bit more in line with the performance we've had before Mexico, because Mexico was really difficult for us. Hopefully, we can be fighting more at the front.
"We'll be back to normal here. Mexico was, again, very high altitude, we struggled a bit more there but I'm confident that we'll come back to normal here."
Leclerc said he's expecting a close fight with both Red Bull and Mercedes, but suspects his team will have the edge over a single lap.
"I think in qualifying, I expect us to be good," he said.
"It's more coming to race day that Red Bull seems to do a step. Mercedes has been extremely quick last race. So this, we'll have to wait and see but, for qualifying, I feel like it will be a bit more in line."
George Russell: 2021 comparison is pointless for Mercedes
While Mercedes had the fastest package on track at last season's race in Sao Paulo, as Lewis Hamilton romped from the back of the grid to victory through two stunning drives in the Sprint and the Grand Prix, George Russell said it's pointless trying to draw comparisons between the W12's form at Interlagos against this year's more troubled W13.
"The car this year is a very different beast compared to the one that Mercedes had last year," he told Sky F1.
"Our performance in Mexico was probably a little bit stronger than our base performance. So let's see. Our main fight is with Ferrari at the moment to try and finish ahead of them.
"Obviously, Red Bull have been the most robust team at every single track they go to and I expect here, with the long straights, they'll have a very efficient car and be the team to beat. But we're closing the gap and that's all we can continue to do."
Read more: Fittipaldi: Fernando Alonso 'is correct' to say Verstappen's titles have more value