Sainz and Ferrari call out perceived double standards
Carlos Sainz is perplexed by why Ferrari were hit with a €25,000 fine when he impeded Lance Stroll in practice in Monaco, and yet he "cannot count the times" he was the one being blocked and there were no consequences.
Sainz was called before the stewards after Saturday's final practice in Monaco, the Spaniard investigated for blocking Stroll.
The stewards put the onus on Ferrari.
"Approaching Turns 17 and 18, the driver of Car 55 [Sainz] was given a series of grossly incorrect messages, by radio, about the gaps to the cars behind," read the ruling.
"It is unclear to the Stewards why such misleading information was given to the driver, who was under the impression that there was no car immediately behind him. Due to the poor rear visibility at that part of the circuit, the driver was relying entirely on the team's messages."
But, they added as they reprimanded Sainz as well, that "the driver of Car 55 almost came to a stop on the circuit. This is unacceptable and hence the penalty of a reprimand is imposed."
Sainz believes the fine and reprimand aren't fair on either Ferrari or himself given that he believes he lost his shot at the win because of others blocking him in the grand prix.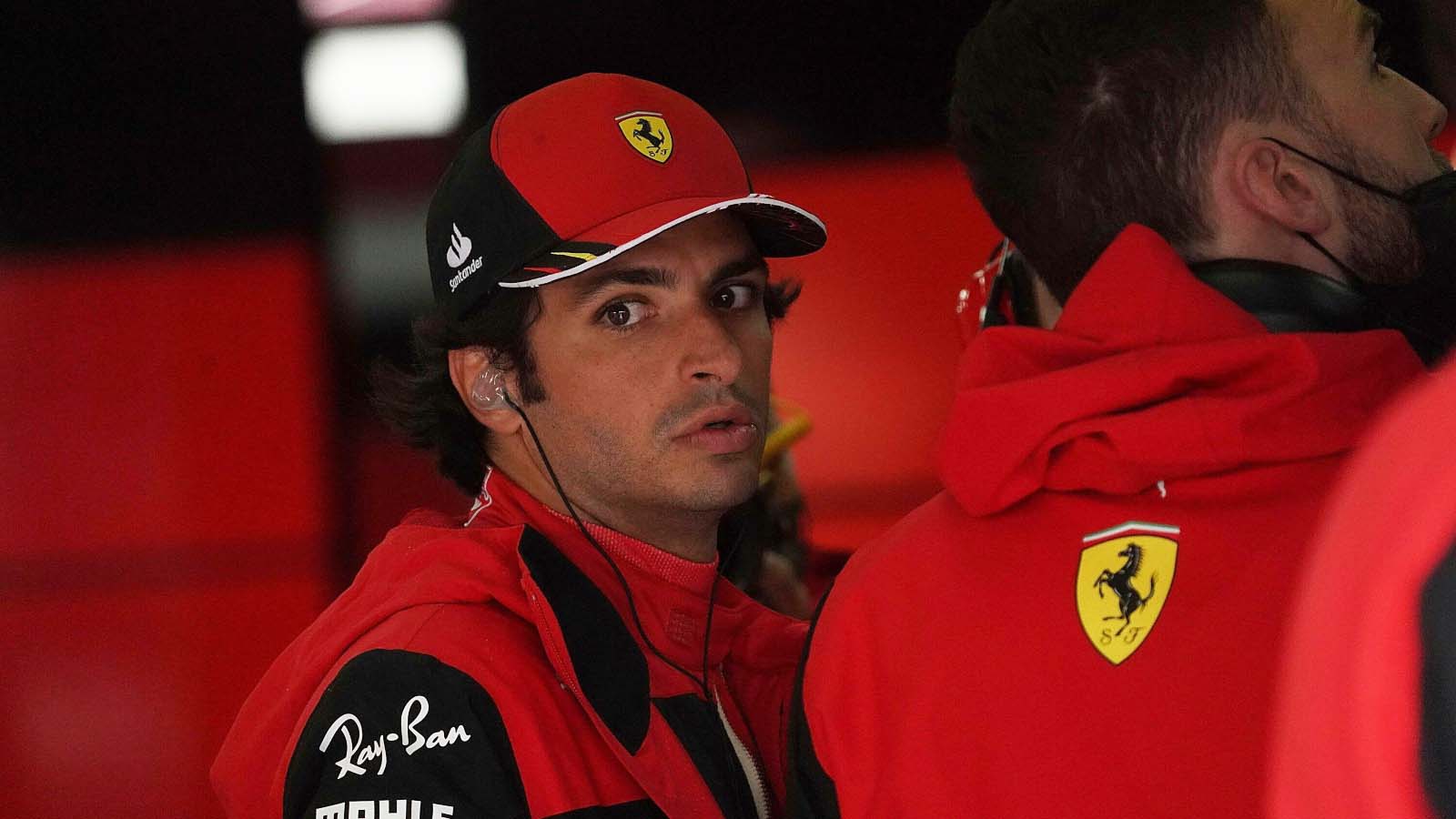 Sainz blamed Nicholas Latifi for that, saying the Williams driver did not move out of his way on his out-lap after his pit stop, preventing him from taking the lead off Sergio Perez.
Speaking on Sunday evening about Saturday's fine, he told The Race: "I cannot count the times that I got impeded in Monaco this weekend, both being dangerous and not dangerous.
"What I don't understand is why we got fined €25,000 as a team for impeding – which I did and I accepted the blame and I apologised to Lance – and why other cases are not investigated and other people are not fined for exactly the same thing."
As for Latifi holding him up on Sunday as the Williams driver did not immediately move over for the blue flags, Sainz said: "It cost us the race and [there was] no further action. And that was proper impeding.
"This is where we want more clarity. And we want more consistency. It's as simple as that."
His Ferrari team boss Mattia Binotto also feels the two incidents should have been judged on the same scale even though they are different offenses according to F1's rule book.
"The traffic situation in Monaco is always very difficult," said the Italian.
"And I think that radio communication is critical and not obvious. We did our best, we believe that the impeding he made was certainly not dangerous.
"We're not too happy for the fine, we believe it was not the right choice, because we believe that as a team and driver, we did our best in order to avoid it at the time and not do anything wrong.
"We need to accept those decisions, it doesn't mean we agree with them."
Torquing Point: Carlos Sainz's intelligence and strength shines through - Monaco GP Conclusions
Carlos Sainz delivered a strong drive in Monaco to come home in second and make Ferrari think twice about calling him their second driver.