Carlos Sainz has confidence that Ferrari can hunt down Red Bull on the straights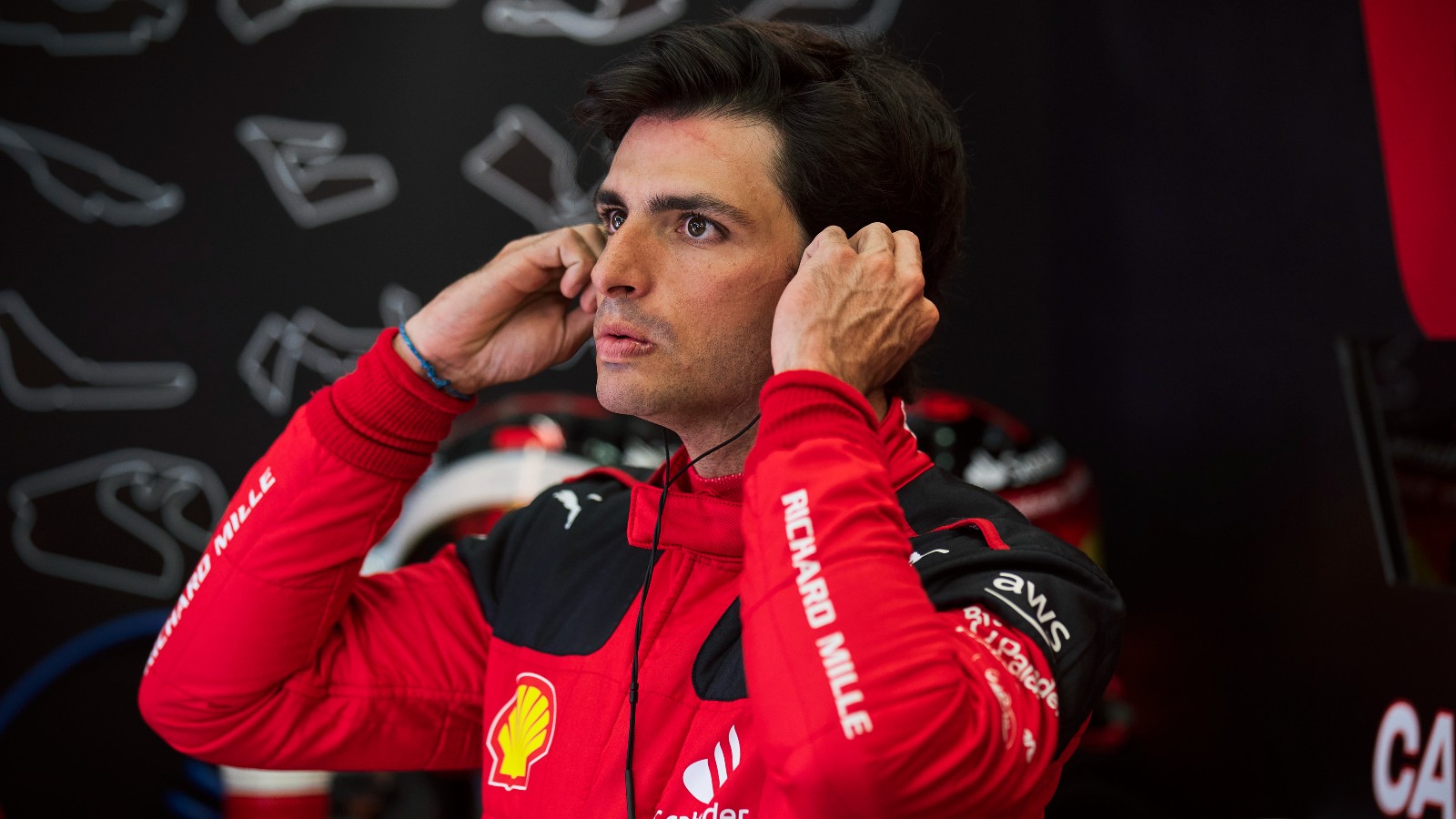 Carlos Sainz believes Ferrari will be able to get closer to Red Bull's speed on the straights as the season progresses.
With three days of pre-season testing done, it was advantage Red Bull as their car routinely finished near the top of the timesheets.
While testing results must always be taken with a grain of salt, it was Red Bull who emerged as the strongest out of the three suspected title candidates of themselves, Mercedes and Ferrari.
Max Verstappen topped almost every session he ran in while Sergio Perez finished P1 ahead of Lewis Hamilton during Saturday's running.
Ferrari though did not seem too far behind with Charles Leclerc and Sainz ending Saturday within the top five and the latter was confident that his team would be able to recoup some of the straight line speed over the course of the season.
"I don't know because I don't know the exact engine mode they're running," he told the media including PlanetF1.com when asked how strong Red Bull were. "It's part of the evolution of our cars, trying to make it less draggy and try to get close to Red Bull on the straights.
PlanetF1 recommends
Ranked: How well did every team perform at F1 2023 pre-season testing in Bahrain?
F1 2023 pre-season testing: All the key stats and facts from Bahrain
F1 2023 driver title odds: Huge move for 'dark horse' Alonso as Aston Martin hype hots up
"I hope that we can be closer. Are we going to be quicker or the same as them on the straights? We don't know."
Despite being a bit off the pace in comparison to Red Bull, Sainz did state that he was happy with how testing went.
"I'm managing to test a lot more things, understand the car better and the direction I want it to go in the future," the 28-year-old reflected. "[I was able to] come back and try different things which is something that I was not able to do last year very well and it compromised a bit my first half of the season. This time I think I have a much clearer understanding."
As for his personal goals, Sainz was clear on that front saying he is aiming to give Ferrari more wins having secured just one in his career so far at the 2022 British Grand Prix.
"Try to win more," he said of his 2023 targets. "Try to be up there. Give Ferrari more race wins, more good moments and give those at the factory some happy days."
Additional reporting by Thomas Maher