Sainz believes Ferrari 'need to trust you' with decision making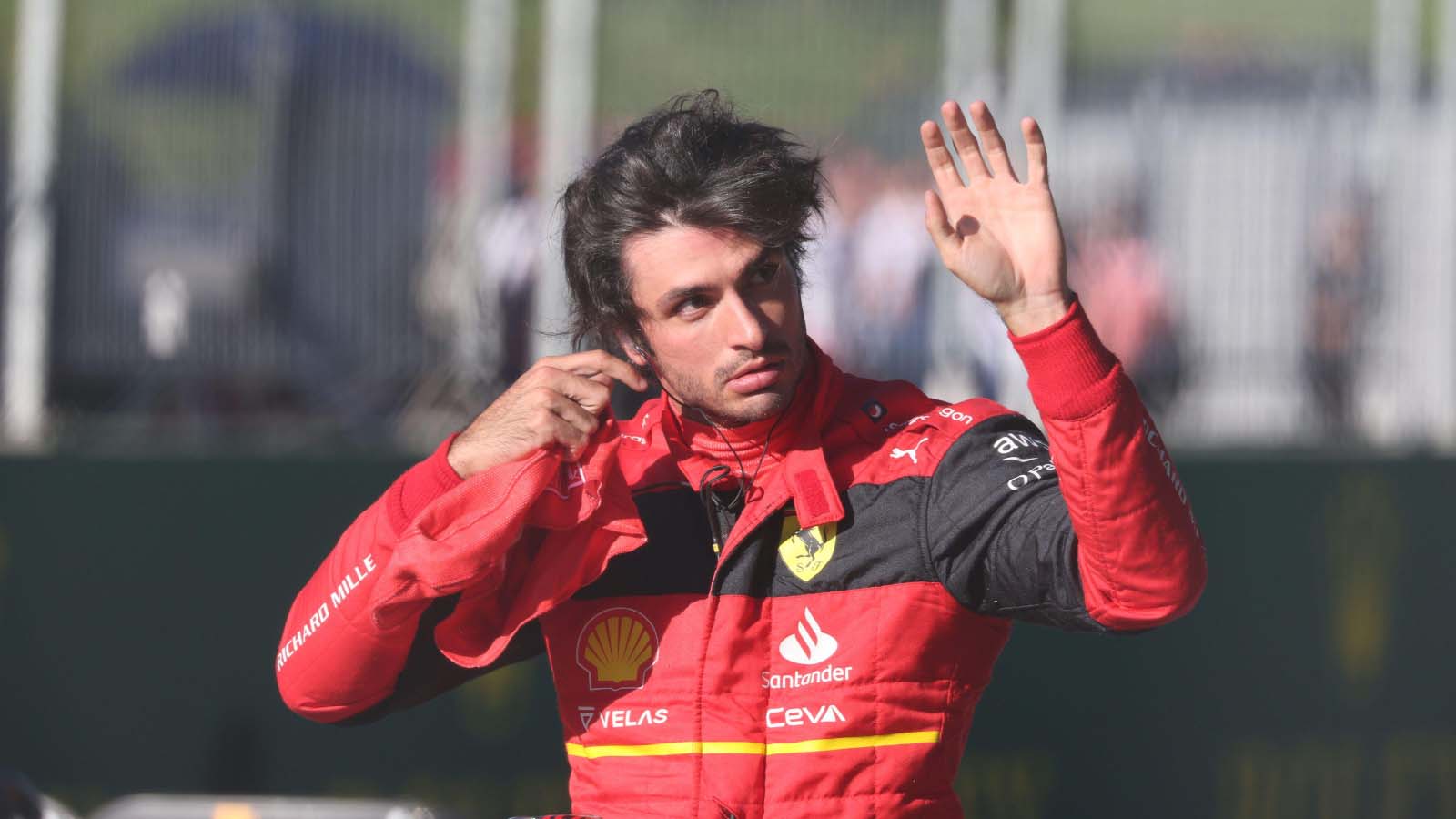 Carlos Sainz has said that his priority is always to act in the best interests of Ferrari, but there are times when the drivers need to be trusted with their own decisions.
Sainz has taken matters into his own hands on a couple of occasions this season regarding strategy, most notably in Monaco when he decided on when he would pit for slick tyres on a drying track, which ultimately paid off
Later on, Sainz obeyed team orders at the British Grand Prix when he was asked to move aside for team-mate Charles Leclerc for the lead of the race, before subsequently telling them to "stop inventing" strategies when asked to drop back at the Safety Car restart to offer Leclerc room to get away, reasoning that he had significant pressure of his own coming from behind for the final laps.
This move ultimately gave the Ferrari driver his first win in Formula 1, and while he made it clear his main goal is for the benefit of his team, there are moments in which he feels he knows what the best course of action is – which shows by how strong his relationship is with the Scuderia.
"It's not easy," Sainz told Sky Sports F1 when asked how he balances his own priorities against the needs of Ferrari.
"For me always the priority is the team, and I think I showed it very clearly once I was told to let Charles by [at Silverstone], that I'm ready to give up my own interest for the interests of the team.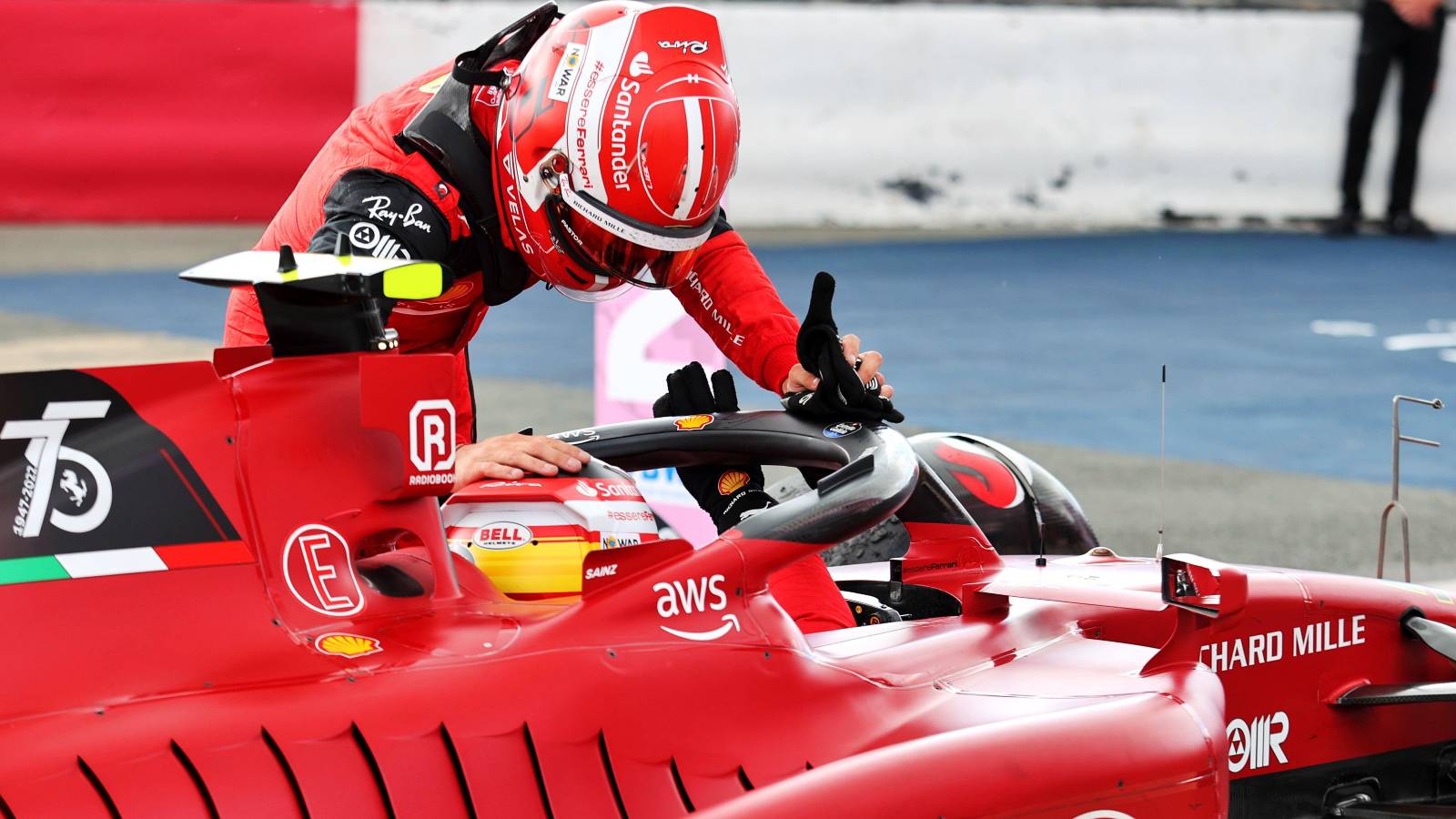 "It is true that there's some certain points of the race where I think inside the driver's mind you have everything under control, and you know that the team needs to trust you sometimes in some decision making that you take – and I think that shows that we have a great relationship between the two parties, also including Charles.
"You know, I think we're getting on very well and it's been a strength for us in the last couple of years."
Sainz's engine blowout in Austria coupled with Leclerc's victory saw him fall 37 points behind his team-mate in the World Championship standings at the halfway point of the season.
He said ahead of the weekend that it was still too early to decide between the two drivers as to who will ultimately be backed for a title challenge, explaining that he usually finishes a season better than he starts ene.
"I say let's see at the end of the year," he responded before the Austrian Grand Prix. "I think it's still early. It was early when I was when I finished P2 in Bahrain and everyone said it's going to be an easy walk in the park for Ferrari.
"I said it when I was in my low moment in Barcelona after the spin in the race, and I said no, that is too early still.
"I understand people that say that because it hasn't been my easiest start of the season, but if you look closely to my last four or five seasons in Formula 1, I've always peaked in a second half and I've always done a very strong second half of the season. So let's wait and see."