Carlos Sainz will let Charles Leclerc through if Ferrari give the order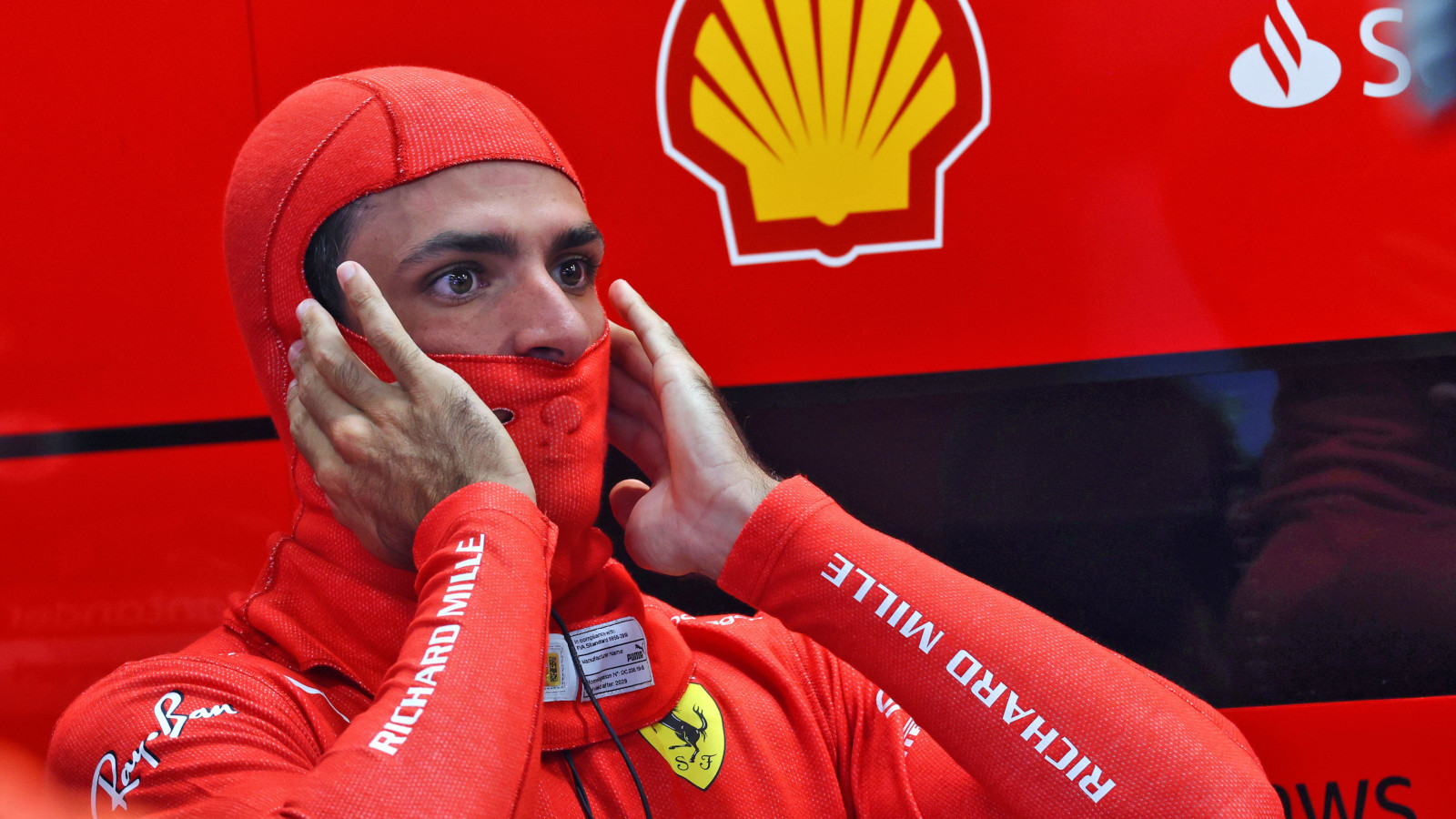 Although Mercedes are also a focus, Carlos Sainz will follow Ferrari's request if they ask him to yield track position to Charles Leclerc.
Ferrari must balance two battles on race day in Abu Dhabi, one in the Constructors' Championship and the other in the Drivers'.
Ferrari hold P2 in the Constructors', as they have for much of the season, but with one round to go Mercedes has closed the gap to 19 points as they look to snatch that position from Ferrari right at the end of the season.
Meanwhile, Leclerc is tied on points with Sergio Perez for P2 in the Drivers' Championship, though Leclerc sits P2 thanks to having three wins this season to Perez's two.
As for Ferrari versus Mercedes, it is advantage Ferrari as Leclerc will launch from P3 with Sainz alongside him on the second row. Behind them is an all-Mercedes third row.
Without traffic in the form of Lando Norris and Alpine on his out-lap, Sainz felt more than P4 was possible, but he nonetheless is happy with his qualifying performance and now looks ahead to the race, where he fears Red Bull will be out of reach, but Mercedes are there to race.
"Quite pleased with the whole qualy really," Sainz told reporters. "I was really fast all the way through.
"A bit of a shame about that last Q3 attempt where I was stuck behind Lando and Alpine doing slower out-laps than what we were doing, and in the end, it meant that we couldn't get the tyres quite in the sweet spot and I struggled a bit during the whole lap.
"But overall I think it was a strong qualy and we picked up quite a bit of pace from free practice.
"There's not a lot of corners out on this track now, so to be to two, three-tenths off Red Bull, I think they just dominated the whole weekend, they've been just quite a big step quicker than us in every run.
"In qualy we did come closer, but they still have the upper hand which normally means that in the race, they should be even quicker, but it's true that if we manage to put them under pressure in the race we will try and beat them, but our race and our focus is also with Mercedes.
"I was actually surprised to see them so far behind in qualy because over one lap they've been even quicker than us up until qualy, so they will be tough to beat tomorrow, but I think we are in a good position to outrace them and seal the P2 in the Championship."
Last weekend in Brazil, Max Verstappen did not help team-mate Perez's P2 quest, refusing to yield P6 to his team-mate, though has committed to supporting his team-mate if he can in the decider.
Sainz said Leclerc can also count on his backing, though stressed that the battle with Mercedes cannot be overlooked.
"I think if he needs it I will give him a hand, but I guess first he needs to beat Checo himself in the Championship," said Sainz.
"I'll focus on my own race and trying to finish the season with a podium or on a high, and if the team ask me to let him by or help him in the fight with Checo, I will do so. Also I need to take into account our priority is also beating the Mercs."
Read next: Lewis Hamilton fears 'bouncing is back with a vengeance' at Mercedes